Browsing articles by " Ann Smarty"
When you own a blog, a great deal of the content is most likely going to come from you. Occasionally, you might start one and hire people to fill it for you while you run the day to day. Whatever the case, you have to know how to properly edit a guest post to make sure it properly reflects the tone of what you are trying to create.
That isn't to say your guest blogger isn't a fantastic writer; they probably are. The problem is formatting, usually. They will have a certain way of writing, and though they might follow by things based on what they see on your blog as far as content, they might miss a couple of steps that are glaringly obvious to you, even if it isn't to them.
Before we go into the actual guest post proof-reading process, here are a few helpful resources for you to make it easier:
In order to make the process of editing this posts more simple, you can try using this easy checklist, or creating one of your own.
Put Together A Welcome Sheet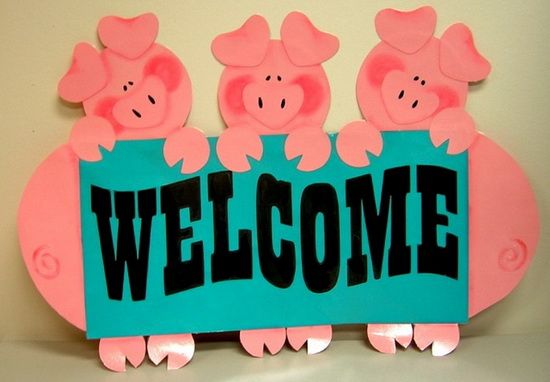 This has been an endless help to bloggers for years. You simply create a welcome sheet with all relevant information about writing for your site. This includes how you wish them to format, tag and proof read their posts. One way that makes it easy is to copy/paste a post already on the site and write notes to break down each part. This shows them exactly what you want and will reduce your editing work. They will still probably get a thing or two wrong, but that is better than having to reformat each post to your specifications each time. If there is anything on there you want them to steer clear of, such as a certain topic, language or tone, let them know in this sheet.
Check For Copied Content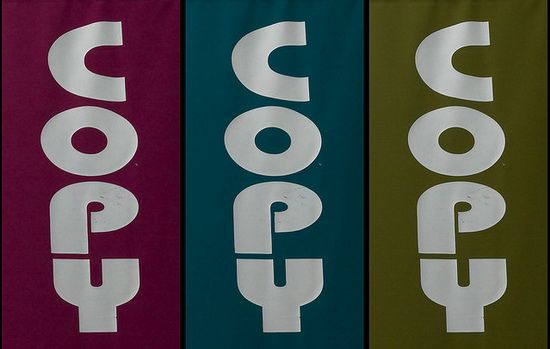 While we hope the posters we hire will be honest, not all will be. Some are looking for a quick buck and will do anything to get it. This includes copying or barely rewriting other peoples work. There are many programs out there for checking for plagiarism, but the most well know is Copyscape. For just a few cents you can check a post for copied content online. Keep in mind that if they used a credited quote, it will show the source. Google is another fantastic resource for a quick look into potential content problems.
Check The Facts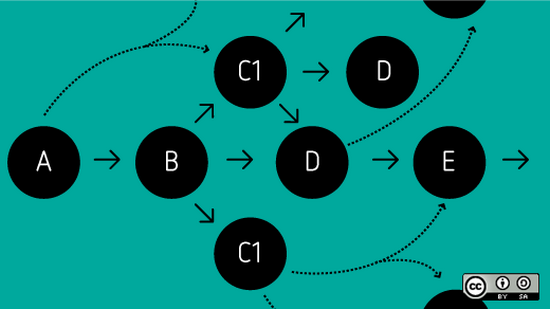 I can't tell you how often a blog has been burned because a guest poster, usually not well known, has mistaken a fact. It might not be a lie but a misunderstanding, or an unreliable source. If they are making a claim or offering anything that is based on facts or statistics, or even quotes, double check it before you publish. It isn't enough to tell people that you didn't know. You are the blog owner, and so their protection in cases such as this. But you don't have that luxury, so make sure you are covered. If they are making a claim that seems extreme, hard to believe or controversial, ask them to explain sources and what led to the conclusion so you are prepared in case anyone asks questions.
Decide If You Like It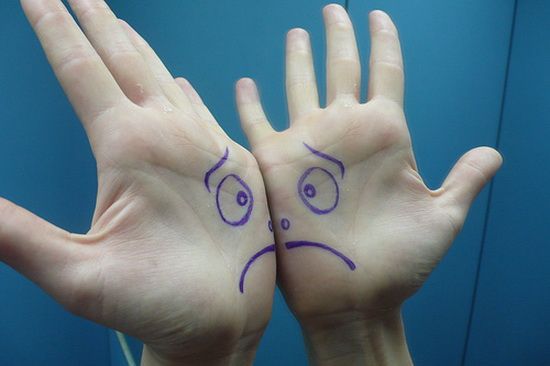 It is your blog, so you have to enjoy what is being written on it. Especially when you are planning on having the writer back. Be honest with yourself about whether or not you like a post. If you don't like it, take some time to pick out reasons why. Then, approach the writer with suggestions on how they might change it to better reflect the tone of the site. If you don't like any of it, ask for a rewrite or just don't use it.
Check Web Vs Print Writing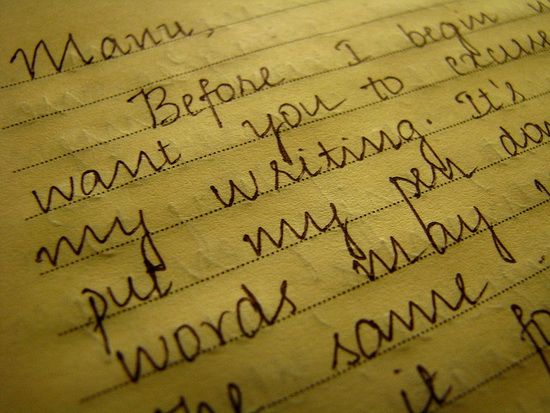 Bloggers generally known how to write for the web. This means headers, subheaders, lists and short paragraphs. It is second nature for most writers of the Internet generation to do this. But some aren't aware and write it like a long essay. A block of text is never good for the web, so check the formatting and do any addition breakdown if you have to.
Be Careful Of Links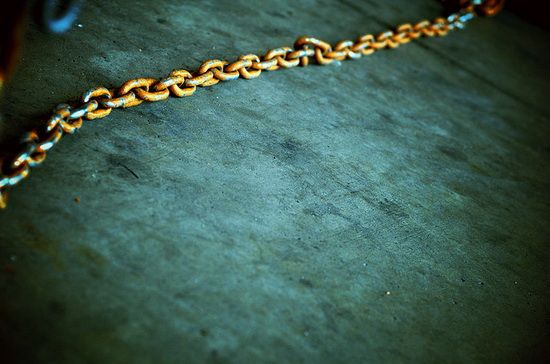 Too many links will always equal spam to a reader. Especially for those who have grown up with the web and know how to spot a filler post. Two links per post is usually enough, with a possible link or two in a byline. Make sure they aren't overdoing it, unless it is a review post that needs to go to specific products.
Watch Out For Licensing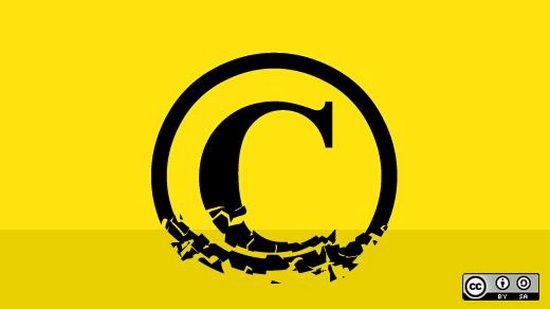 Make sure you pay attention to the licensing when using any image, as some might only be royalty free with credit. Here's a quick guide into CC-attributed images and how to credit them.
Something that might be useful for you in reviewing posts for your site is using tineye.com or the reverse image search with Google Images. I use it to see if there is already a similar article (or an exact copy of that article) on the web that uses that same image. You can spin text, but it's much harder to spin an image!
Similarly, it's a great way to see if someone is submitting a copyright image in a guest post.
Conclusion
This is a simple checklist that will help you enure quality posts every time you hire a guest blogger to cover your site. You can easily create your own to establish a more customized method of checking up on content.
Twitter is an awesome example of how a basic idea can be evolved into something huge. Started as the way to tell the world "What you are doing", it now has hundreds of various uses.
This is how social media works: you start a social media project and people will make it into what it should be. There is no way to control that.
Various people have different opinions on how Twitter should be used. To my mind, it is up to everyone. I am not a big fan of Twitter ethics: if you don't like someone, just don't follow him!
That being said, everyone has the right to use Twitter the way he wants. Would you like to know which group of Twitter users you fall into?
Here's a quiz I made (with Gerald's help of course) that will help you define your Twitter user type.
You are highly encouraged to share your result in the comments. You can also Tweet your result, embed it to your blog or share on facebook. Good luck!
As a search marketer I have long been looking for an ideal link building model: where everyone's happy, Google can ban you for selling or buying your link authority, quality wins over quantity and there's no room for manipulation (note: as a marketer I am well aware of the fact that there's nothing perfect under the sun. But I wanted something at least better than what we have now).
Currently, the most popular (and the easiest) link building method is still paying for a link (paid reviews, paid editorials, sponsorships, etc). Still, two main reasons why I try to avoid link buying includes:
Paid links are almost impossible to camouflage: a website selling links has obviously sold quite a few of them, so it is very likely to be flagged for selling links. By buying several links here and there, you are much likely creating a pattern and Google most probably already knows you are doing that (so this is either non-effective or even dangerous);
The affect from paid link campaigns is somewhat lopsided: you are only paying money for possible ranking increase. A paid link is unlikely to promote your brand or generate you some good, targeted traffic.
What is a discovery?
You discover a page when you are the first to submit it to StumbleUpon. You can see the member who discovered the page as well as the date when it was discovered to the right of the submission page (http://www.stumbleupon.com/url/url-of-the-submitted-page):
What is a category?
A page is discovered in one of the multiple categories. The category the page is submitted to determines who will see it. StumbleUpon is based on the relevance mechanism: each member is categorized based on his interests – these interests are determined based on the preferences specified by him and also based on the member's browsing behavior (topics of the articles the member usually stumbles and reviews).

Image by peasap
Do you remember which concept Twitter actually started with? That's right, "What are you doing?" The rate at how quickly and dramatically the concept evolved into "micro-blogging" concept is the great example of how incontrollable social media can be. There is no point in trying to set any rules and standards as it already exists in numerous forms and its full potential is yet to be explored.
Yes, watching this evolution is enjoyable. How people discover new and new Twitter uses makes you wonder where it can bring us. So let's see how Twitter can be used in various spheres of life and for multiple purposes and try to imagine what else it can evolve into.
Government 2.0
FoodSafety maintained by Food Safety Information Center "provides food safety information to educators, industry, researchers and the general public".
Twitterfeed of U.S. Senate votes is another great example how US government 2.0 is implemented.
FCIC Pueblo is the Twitterfeed by Federal Citizen Information Center that provides the answers to questions about the Federal Government and everyday consumer issues. It alerts followers of scams, pitfalls, safety tips, etc.
Other Twitterfeeds supported by US government: USArmy, US Office of Personal Management, U.S. Joint Forces Command, Peace Corps, National Science Fdn, NASA
UK government: twitter channel for the Prime Minister's Office
What's web 2.0? According to an old joke, for a site to be a web 2.0 startup, it needs to be in beta and have a strange hard-to-pronounce name. With hundreds of so-called web 2.0 startups popping up daily, this joke actually describes the reality. But not everything is that bad. There are still new projects that do have something unique and innovative to offer. I tried to pick those 4 standing out in the crowd that have emerged in 4 different niches:
search engines;
social networking;
social bookmarking and annotating;
user-generated content.
Compare CognitionSearch is a new enhanced semantic search engine.
Key feature: search Wikipedia using semantic search technology.
What's so innovative about CognitionSearch? The tool allows to compare their search results with the "simple" search (i.e. Google. Yahoo, and MSN) giving a better idea of what behind the semantic search technology is and how it is different from the conventional or "simple" search. The difference is graphically represented showing you the overlap and the number of unique results for both cognition and simple search. What's more, it shows you which exactly meaning of the term(s) searched the comparison was based on.