Browsing articles in "blogging"
Even though the temperature is rising towards 80 degrees outside my office today, I'm still a sucker for the all things Christmas. So, in the spirit of giving, I've decided to run a special guest blog post offer. Our standard rate for guest blogging is $150 a post. But because nonstop Christmas music and more glasses of eggnog than I can count have revved up my Christmas spirit to full blast, I'm offering discounts as big as Santa's belly through the end of December:
$75 a post for agencies
$100 a post for individual site owners
That's a massive savings of up to $75 per post! 
(since I don't want to end up like Bob Cratchit, this deal requires an order of at least 10 posts)
I'm no Grinch, but this deal really is going to end on 12/31. Since the last thing you want is to start 2013 with regrets about not saving money on a proven service, order today so you don't miss out!
To get started simply call 281-727-0484 ext 5 or simply contact us.
Searching for ways to increase the number of your loyal audience/subscribers and daily earnings for your blog? Well, I continuously get more and more targeted viewers for my blog and keep it at the top of search engine results using the power of YouTube marketing.
As a result, my earnings increased a lot. You may ask me: Isn't it that YouTube marketing is already an Internet buzzword or one of the most common ways of promoting/advertising various products, services and stuffs like that? Definitely! However, there are other ways of doing things the other way to get the results you want, and this blog post is just all about that.
Dominate a Niche with Long Tail Pro
Using LTP, I was able to dominate a particular niche by. It helped me discover topics for my online YouTube marketing video. What I often do with LTP is enter multiple seed keywords, and soon enough, I find exact match domains with low competition yet profitable keywords.
 I use both domain and keywords, and as a consequence, I get more and more subscribers as well as increased page rank for my marketing video. As a more specific example, using exact domain names and long tail keywords is much better than competing with the fiercest (or most competitive) keywords for YouTube videos.
This way, my YouTube video made it to the second page of search engine results within 5 days, that is, I was able to dominate a particular niche about driving traffic to my site. I simply cannot ignore the power of LTP marketing for my YouTube video marketing.
Do Things the Right Way Using Video Marketing
I am now getting more targeted traffic, higher/massive views and a larger number of subscribers with my YouTube marketing video: entitled, Drive Traffic to Your Site by Offering Irresistible Gifts. My Youtube visitors get hooked on watching the video in order to learn more about the offers.
The video is all about driving traffic or unique visitors to blogs through social media sites, guest posting, and a lot more (as you can see later as you continue reading this post). Also, it tells people how to avoid failing Internet marketing by using the step-by-step strategies for increased targeted traffics.
In addition, it mentions about the importance of blog traffic within the first 24to72 hours for visits to be counted as unique ones. As my YouTube viewers keep on watching the video, they are able to understand better what is in store for.
With the YouTube marketing video, I was able to direct my audience to my blog. When they do visit it, I get unique pageviews. They may read the rest of the article or explore more of it. Since their primary objective is to obtain a free copy of the e-book, they are required to subscribe first.
After they sign up, they would receive a message stating that they have to confirm their subscription. When they do confirm their registration, they will have to check their email again for the actual download of the eBook to take place.
This is actually what email marketing is all about, that is, getting long term customers with their email addresses added to my list of contacts where I can then forward them with weekly SEO tips – just as it was promised to them prior to their subscription.
I then visit problogger.net as a guest blogger. It is where I would post something like, "Build Keyword Density the Right Way."
This is where I recommend using search engine optimization techniques and adding appropriate keywords for high-quality persuasive copywriting. There I advise the use of naturally sounding keywords for everyone's copywriting needs.
I gave illustrations such that video marketers would be able to learn the appropriate ways of shortening, lengthening and/or using keyword phrases with the product/service copy that they are describing.
I also added that writers have to write a copy first, go back with the keywords, and place them suitably in the copy itself (which definitely would prove very useful to them). As for my part, I was able to make a copy that really flows naturally and that appeal to a larger number of viewers and search engine sites.
Furthermore, in less than three weeks, I already gained more than 20,000 views. This is because I used referral social media multipliers and emailwire.com, a SEO press release distribution site that provides guaranteed results.
For instance, with the social media freetweettube.com, there is always an influx of tweets for my Youtube marketing channel while with emailwire, my press release about SEOArticleWriteService got the chance to be published and distributed to thousands of journalists, trade magazines, newsrooms, online news sites, major newswires, RSS feeds and major news search engines. With these strategies and tools that I used, you sure can get the results you want to achieve to make your site viral in no time.
My YouTube marketing, as of this writing, proves viral although it has just been uploaded three weeks ago. It has ranked well too considering that the other videos in the ranking were uploaded less than a year or about five years ago. You can also see for yourself that my video is only about 3 minutes compared to the other two: which are approximately 15 minutes and 5 minutes, respectively. My video is a proof of getting your videos viral too.  You only have to follow the steps or by visiting the sites that I mentioned above.
Now that you know how to precisely attract more blog traffic via YouTube marketing, it is time to present a summary of the most important lessons in this post. First, the importance of using simultaneously free exact domain with long tail yet profitable keywords for your video for you to earn more.
Second, the use of strategies and tools (such as irresistible gift offers, guest blogs, email marketing, pro-bloggers, social media networks, press releases and a lot more) for you to cash in more money.
Luckily for you, with this post, you sure can turn your viewers into loyal audience/subscribers, powerful pool of online community, or simply, target market for your blog and its updates.
The prevailing question among marketing professionals and businessmen right now is how to effectively market their products to their target consumers through the internet. Both Organic SEO and Pay-Per-Click (PPC) give companies the opportunity to advertise their brand and products online. In this article, we will discuss whether SEO, PPC, or a fusion of both will be most appropriate for your business requirements.
Organic SEO
Organic Search Engine Optimization (SEO) is basically the practice of improving website traffic through White-hat SEO techniques, which allow your website to figure prominently whenever search engines turn-in the search results made by internet users. Some White-hat SEO techniques include putting more meat on content and placing more quality backlinks on the website. All of these tactics are done without violating the terms of service that the search engine has set.
PPC
One of the most popular forms of marketing done on the internet today is called Pay-Per-Click (PPC). It is an advertising model wherein companies pay website owners a specific amount of money for every click that their advertisement gets from internet users who visit the website. Advertisers would craft their own set of keywords that reflect their target market and the products that they offer. Whenever internet users would key-in words similar or related to those keywords, the website and the advertisement would most likely come up in the search results. PPC can also be used to increase traffic for a website.
Advantages and Disadvantages of Both
SEO
An inherent advantage of the use of SEO is that it comes at a lesser cost, or even at no costs at all, compared with PPC. Unlike PPC, the success of SEO fully lies on the effective implementation and execution of SEO techniques and methods to improve a website's visibility. Furthermore, another advantage of SEO is that it becomes more beneficial as time passes. Over time, a website can continue to accumulate quality backlinks. These will have positively affect website visibility significantly and the effect would remain so long as the links are there.
However, the use of SEO also has its own disadvantages. First, it takes time for your website to become visible. A day or two may improve the ranking of a website, but such a short period of time is insufficient to push its ranking to the top spots. There is no guarantee of how long it will take for a website to become really visible to internet users, but it usually takes six months to one year. ­Second, there is risk in SEO. The internet is a world full of different kinds of SEO practioners and some of them use black-hat and unethical SEO techniques. You never know when they will strike, but these people have the potential to destroy your brand and credibility to consumers.
PPC
As for PPC, results and progress come in pretty fast. Rankings improve quickly. It is also pretty easy to start a PPC campaign online. Moreover, the better positions your ad gets from search engine results increases the effectiveness of your marketing campaign. Typically, ads are put on top, the right side, or below the search engine results. In addition to these, another advantage of PPC is that it allows you to focus your campaign on certain regions, countries and regions. Furthermore, PPC gives you the freedom to manage and edit the keywords you have previously set any time.
The most alarming disadvantage of PPC is that it comes at a great cost. Overtime, the costs will begin to pile up and your company may end up spending too much money on PPC. Furthermore, traffic is totally reliant on the money you pour into PPC. Once funding stops, traffic disappears into thin air almost instantly.
A thorough examination of the qualities and advantages and disadvantages of PPC would lead to the conclusion that a mixture of both would be best. Starting with PPC, then slowly switching to Organic SEO would help you maximize the results that you can achieve. Timing is always an important factor in advertising. When you need to send an important message to your consumers, it might be best to use PPC for a short period of time instead of relying completely on the slower Organic SEO. But, complete reliance on PPC may hurt your company's resources. The use of both advertising methods also allows you to effectively manage and lessen the costs that you will incur without sacrificing the quality of the results.
Overall, internet marketing is an art. It requires crafty manipulation and employment of advertising frameworks such as Organic PPC and SEO to reach your target consumers and maximize the effectiveness of your advertising campaign.
While press release writing is specialized work, there are many cases of businesses wanting to write their own press releases instead of outsourcing the work.
It might be that you are a new startup with a limited marketing budget (and thus want to avoid the costs), or maybe you feel that yourself or an in-house employee will do a better job of capturing the right tone and feel of your company.
Whatever the motivation, there are pros and cons to both approaches. This content will discuss the advantages of both options, and then (hopefully) help you make the right decision for your company.
Writing Press Releases Yourself
After reading through this blog post, you should have a clear idea of what is required to write a press release. In short, you need:
Good writing skills (specific to press releases).
There are distinct advantages of writing your own press releases, and I would fully encourage you to do so if you can consistently write well (or have an employee to write for you). If you are unwilling to invest in an employee, or unsure of how eschewing a professional PR service can help you, read through the following reasons:
Cost
A professionally written press release can cost you anywhere from $200 to $500. Considering that this is just a 1-page document, which will eventually contain information that you will provide, this seems an exorbitant price.
Personalized
While press release writing services make every effort to personalize every press release, there is a distinct style for each writer and for each company as well. Personalized 'style' of press or media releases. A powerful example of this is Google – check Google Press for a sample of effective personalized press releases can be.
Be warned though. This is not something easy to accomplish. As press releases are terse, 1-page news items with a very big emphasis on content, it is difficult to establish a style.
Practice will help you improve, and if you feel that the identity and image of your company will be better served by writing the press release yourself rather than outsourcing it, then make sure you read many different press releases from other companies to get a feel of how to build your unique style.
Other Benefits
Being directly involved with your industry, you are in the best position to highlight the advantages of your 'news' to your potential consumers and competitors.
You will be able to provide relevant, current information and your insight into your industry will also help you to pinpoint which news hook will be most successful.
Verdict
Matching the expertise of a professional press release writer is a difficult task. On the other hand, in-house press release writing, especially if done by an employee, can be 'good enough' if due attention is paid to getting the details right.
Professional Press Release Writing
Despite the obvious advantages of writing your own press release, a professional press release service gives you specific, money-valuable benefits:
Experience
Professional press release services have the advantage of having working in this field for a lot longer than you – they have written (hopefully) dozens of press releases, and know the industry inside out.
As such, they are well placed to avoid mistakes that beginning press release writers might make and are likely to produce good, reliable press releases.
Of course, there is also a chance that the press release might not be what you are looking for – maybe the writer gets the tone wrong, or underplays certain features that you wanted to give prominence to.
The added experience will also ensure that the writer will be able to judge better whether the information you've given him is enough, not enough or too much. In addition, there is the value of having an 'outside' perspective. Outsourcing your press release to an independent PR service will:
Allow them to present the news in a more realistic light.
Discourage you from making a press release without having effective content.
Be careful about putting too much faith in the press release service to tell you what is right or wrong, however. The responsibility of ensuring that there is enough 'newsworthy' information in your press release is yours, not of the service.
Time
A press release can take anywhere from 30 minutes to a day to write, revise and get just right. If you are part of a fast-paced company where you measure your time in hundreds of dollars, then spending that much time on a press release might seem expensive especially since you can get better results by outsourcing the press release.
Do not underestimate the time required to write a press release – for your news to be a full-blown success, every little detail has to be just right.
Verdict
It's just a 1-page document. Why does it cost so much?
I'm faced with that question every day. Considering that you will still have to provide a lot of the information to the press release service, it seems ridiculous to pay over $200 (and up to $500) for a press release. But in the end, it's the results that justify the costs.
A professionally written press release will always have a better chance of being accepted for distribution, and the experience of a professional PR service will serve you will in making your press release successful.
Another factor working in the favor of professional press release services is their 'package deals' – a promise to distribute your press release at a discounted rate if you have your press release written by them.
Costs vs. Expertise
I've been saying this throughout the content, and I say it again:
Your press release is (almost) worthless without newsworthy information. Keep this point in your mind as you make the choice between writing the press release yourself (using the advice in thisblog post) and outsourcing it to a professional press release service. Where will that newsworthy information come from? From you.
In fact, even if you outsource the press release, the bulk of the information put in the press release will come from you, either as part of the original specifications presented, or from the questions that the writer will ask you to help him write the press release.
So what are you really paying them for?
Their experience – press release writers have considerable, battle-field knowledge of writing press releases – the kind that only comes through time. You are also paying for their language and marketing skills, as writing a press release requires a specific writing style that does not fit into traditional sales copy.
Don't hire a sales letter writer to write your press release until you are sure they have experience in writing successful press releases.
However, if you are willing to learn and apply the knowledge from this content (or have an employee as a suitable candidate), in-house press releases can be just as successful as those from a PR service. The key is to do two things repeatedly:
Ensure that you are fully prepared.
Differentiate between traditional sales copy and press release writing and make the effort to write 'in a reporting, unbiased style'.
Choosing the Right Service
While this content goes a long way towards helping you write your own press releases, the primary aim is to guide you into preparing the best press release for your company, each and every time.
And sometimes, a company does not have the time, or the technical skills, to dedicate resources towards in-house press release writing.
In such cases, outsourcing your press release requirements becomes necessary. This section, although concise, will help you in picking the right service for your company.
Hiring a PR service
If you are looking to hire a professional press release service, make sure that you complete the following checklist.
Does the service have a portfolio or a client's list? Make sure that you can see visible results, and don't be afraid to ask for proof.
Compare costs and services between different PR companies to make sure you get the best deal.
Understand the fine print. Some PR firms may not allow for more than 1 revision, and some also don't allow for free consultations – which essentially means that if the PR firm decides that your 'story' is not newsworthy, you would have ended up paying for nothing.
Don't automatically jump for combined packages (press release writing and distribution). Make sure the investment is worth it, and that you see a list of the media contacts (at least their names, if not their contact information) that your press release will be distributed to.
Themed distributions are very different in impact to generic distributions, so don't fall into the trap of paying less and actually getting something that is worth nothing to your company.
If you like the company's portfolio, try to negotiate a discounted package in return for bringing all your press release business to them. PR firms would normally not refuse long-term business relationships, and the promise of continued business can possibly lower your long-term costs as well.
Hiring a freelance writer
Of course, if the cost is a really serious issue, and you cannot have the press release written in-house (for various reasons) then you may be better served by outsourcing to a freelance writer.
There are several online freelance websites from where you can hire good writers – Elance and RentACoder are the most popular, and most effective.
With freelance writers, there is the advantage of saving on money – a good press release can be written for $100 or less. On the other hand, there is a risk of not getting what you really want.
I'll not go into the details of how to ensure that you don't get your money's worth as there are many "freelance hiring"guides on the Internet (some good, some bad, and some bad copies of good guides).
Just make sure that you follow the same pattern as you would when hiring a PR service – check their portfolio, and do your best to provide them with complete information.
RentACoder has many safeguards that prevent buyers (like you) from projects that go bad, so trust the system and follow their advice.
However, one bad apple does not make everyone else incompetent. Freelance websites are full of hard-working individuals wanting to earn good money – make sure that you find someone who is capable of doing the job, and then enjoy the benefits of a well-written press release for a fraction of the price.
What is your opinion on DIY vs Professional writers?
Designing a website is all about driving traffic to that website—a website can have the greatest information in the world, but it means nothing if no one is reading. You want to catch a reader's attention through infographics and cool typography, and then the reading will begin. In a sense, you as the designer are the first piece to the puzzle. Once the reading begins, it is out of the designers hands and into the hands of the writers, right? In many cases yes, a writer has to provide quality, clear information to make a website worthwhile. What many designers don't realize, however, is that they too can improve the actual content of a website (beyond making it look nice).
Many companies are starting to see the potential in translating their websites into different languages. According to the Internet World Stats, English is the most used language on the Internet at 536.6 million users. For this reason, having a website in English is extremely important; however, the benefits to translating a website into different languages are a little less well-known. A few of these benefits include:
Wider Audience – This is probably the most obvious reasons a company would want to translate a website. You will be opening up information to people around the world.
Loyal Readers -Although many people speak English, many speak it as their second language. If you offer information in their native language, you will likely capture those readers time and time again.
Improved SEO – You will be able to rank highly on search engines in other languages because there is less competition. You website may also do well if someone was to type in a different language on an English search engine. Either way, it can't hurt.
New Perspectives – Most company websites have an option to give feedback or comment on a blog. With other languages able to read the website, you will have a variety of opinions to help you improve your website.
Duplicate Content – This does not count across languages, so if you are managing a blog you will not need to worry about writing separate articles for each language you're targeting.
Most Popular Types of Translation Services
Once you and/or your company have decided to offer content in another language, it is the job of the web designer to install a WordPress plugin. At first glance it seems a bit confusing because there are so many plugins available, but consider a few that are the most popular:
1. Google Translate – This is one of the quickest and most inexpensive ways to translate your blog into different languages. This is considered the best if you expect that most of your readers speak English, but you want to offer the option of different languages. Download the plugin here at Google Translate and then copy the code into WordPress just as you would with any plugin. If you need a refresher course, the Google Translate website will walk you through step by step. You will be surprised just how easy it is!
2. Global Translator – This is one of the best WordPress plugins if you expect your website to be read in a language other than English. If you decide to take this route, it will create subdirectories for all of the translated content. Although this causes extra pages on a website, some prefer this for organization. Download it here and get started.
3. WP Translate – You can't get much simpler than WP translate. Your readers will be able to select the language they need from a drop down menu. The plugin works as a widget on your WordPress site and you can select the title of this widget. You can download this plugin and learn more information here.
Getting Started with Translation Step by Step
Once you decide which plugin is right for you, it's time to put the plugin into WordPress. All three services are extremely similar when it comes to downloading and uploading. The below steps take you through how to set up Google Translate onto WordPress:
Step #1: Download – You can download Google Translate here. This widget will bring Google Translate to your sidebar. All your readers have to do is choose from a dropdown menu which language they'd like to read.
Step #2: Select Type of Translation Element – You will have one of two choices: You can either add translation to the entire webpage or add translation to a section of the webpage.
Step #3: Select Language of Your Webpage – This will most likely be "English" for those reading this article.
Step #4: Translation Language and Display Mode – Here you decide which languages you want available to readers and how you want the dropdown menu to look (vertical, horizontal, etc.). You can click specific languages or select all languages available.
Step #5: Copy the Code – This is the most important step. You will need to copy this code into the body section of the web page that you want to be available in other languages.
Once finished, be sure to preview your webpage and make sure everything looks the way you had envisioned. Both of the services will take you through the steps as you begin the process, so few people have any problems. It's as easy as that!
Quick Tips about Translation Services
Just as with any language translation services, no computer can translate a piece of content absolutely perfect. Some slang terms or formalities may change, but the general message will remain intact. Even if the language is not perfect, readers will understand that you are using a translation service. They will still get the overall message.
Many business owners get nervous that they will not be able to answer a comment if it is in a different language. However, it is possible to use Google Translate to translate your responses. Copy and paste the comment into Google Translate that you can find online, see what it says, type your comment, translate it, and then paste it as a response to the comment. It's extremely easy! I will also add that although many people may read your blog in another language, most will actually answer in English!
In the end, translating a website into several languages will be worthwhile for just about every company. For this reason, knowing how to set-up these WordPress plugins will be a necessity in the future. If you are a web designer who knows how to make this happen, you will be all the more marketable to companies hoping to optimize their website in 2012.
Photo Credit: webtechpoint.com
There are a lot of options when it comes choosing a comment system for your self-hosted WordPress blog. So when people ask me what I suggest, I always say that I go for the basic WordPress comment system that comes with your blog upon installation. Here are some questions I always ask people to consider before choosing a third-party comment system.
1. How will your site speed be affected?
Pingdom did a great study on the WordPress comment system's load time vs. four popular third-party systems: Livefyre, IntenseDebate, Disqus, and Facebook. Here are their results.
Is the time difference significant? In most cases, not really. But what you have to consider is that if you want a speedy site, you need to optimize everything possible. 1,000 milliseconds here and there can add up to a lot when you consider all of your other plugins, banners, widgets, and images.
2. Who will own your comment author's data?
When you comment on the basic WordPress comment system, you enter your name, email address, and a comment. That information goes into the WordPress database which the blog owner can backup and export at will. Most third-party comment systems will put the same comment data into your WordPress database. Before you install a third-party comment system, you should be sure that you will still be able to get this information into your database so you can retain ownership of your comments if you decide to remove the comment system at a later date. Speaking of which…
3. What will happen to your comments if you switch systems?
For most people, migrating from a third-party comment system back to WordPress is pretty simple. For others, I have seen some "interesting" things happen. Things like the comments from one post somehow duplicated themselves onto other posts and had to be manually deleted. Also, I saw a customized WordPress theme that was built around the third-party comment system. When the blog owner removed it, they lost the formatting and threading of all of their comments. So along with the question of who owns your comment data, you have find out what will happen to your blog if you choose a third-party comment system and change your mind.
4. How easy will it be for your visitors to comment?
As a tech savvy person, you might forget about how people who are new to the blogosphere will feel about comment systems that require logins. Anyone can understand name, email, website (optional), and comment. Some might get lost in the signup process for a third-party comment system and never get around to actually leaving a comment on your blog.
5. Is it spam you are worried about?
Third-party comment systems boast about spam control and advanced community management features. Registration supposedly cuts down on spammers, right? Not necessarily. Comment spammers can figure their way around any system. Allowing them to register for a comment system means that they get the green light on blogs that allow registered users' comments to post automatically.
Need more reasons?
If these aren't good enough arguments to keep you on the base WordPress comment system, then there are two more things to consider.
CommentLuv Plugin – A great way to encourage comments and get to know comment authors by seeing their latest blog posts. You can even encourage social sharing with CommentLuv premium!
Aweber Plugin – If you use Aweber as your mailing list program, you can install this plugin which will add a simple checkbox to your comment form. This makes it easy for comment authors to also subscribe to your mailing list.
If you own a self-hosted WordPress blog, what comment system do you use and why? How do you feel about the others?
As the club leader of the Social Media Examiner Blogging Club, I see the occasional post or comment about whether people should skip having a blog and post their content to Facebook, Google+, or Twitter instead. Or I see photographers saying they don't need a website, they'll just use Flickr instead. While you should be active on these networks, it doesn't mean you should depend on them 100%. Let's look at the reasons…
You Are Subject to the Network's Rules
This goes for any social network and hosted blog platform including WordPress.com, Blogger, Posterous, Tumblr, and so forth. When you post your content on one of these networks, you are subject to their terms of service. If you violate any of their rules, you could have a ton of content and comments one day, and nothing the next.
This means that you actually do need to read these networks' terms of service carefully to make sure things like your content's topic, affiliate links, and other things you are interested in posting are not going to be in violation of the network. Otherwise, you can say goodbye to your content.
Hosting companies, on the other hand, are usually pretty lenient on content so long as you aren't doing posting anything illegal, adult in nature, violent, or otherwise against basic moral code. Topics like SEO and affiliate marketing won't get you banned, and they probably won't have any problem with you uploading a large image advertisement for your own website.
You Are Subject to the Network's Changes
Does it frustrate you when Facebook or Google+ revamps their design, and your only choice is whether you will spend the time (and possibly dollars) to get your profiles and pages fixed? When you own your own website or blog, you don't have to worry about someone else forcing you to change your design. You can pretty much abandon it for a year, come back, and see that it is still intact. Redesigns happen only with your consent.
You Are Subject to the Network's Backup System
One of my chief concerns about anything I have online is what would happen if a server should crash. When it comes to my own WordPress sites, I have the ability to go in, backup my database & files, store them on a hard drive, and protect them in a bank vault if I so choose. Networks like WordPress.com probably have a pretty tight backup system in place, but you can't guarantee that every network will. And if your profile or blog is removed due to terms of service violations, then they don't have to give you a backup so you can move your content elsewhere.
You Are Subject to the Network's Ownership of Your Content
Pinterest isn't the first or last network to claim some ownership of content once it is uploaded to their network. What if you decide that you want to take a piece of content down? Are you sure that it won't be archived somewhere on that network's database, with their right to use it already covered in the TOS you agreed to when you signed up?
You Are Subject to the Network's Success or Failure
Last, but not least, if you don't own your own domain, then you are subject to whatever might happen to your network. Facebook is not likely to be bought out any time soon, but what about Instagram? You thought your photos there were safe in their small, fuzzy network, and now they will be owned by Facebook. Or worse, think about when a network is bought out by a larger company and then closed. Unless you forget to renew your domain or pay your hosting fees, you won't have to worry about any of those things when you own your own website.
Those are just a few reasons to really look at keeping your content on your own blog or website, and not just on another hosted blog network or social network. What other reasons can you think of?
Every color is associated with a specific quality or emotion. They have the power to impact shopping habits of consumers. They can make readers happy or sad. They can fill visitors with excitement or depress them. Bad or unmatched colors can also drive users away. Today, bloggers are more concerned about creating top quality content and using social media to increase shareability. That's fine. But you can never ignore the value of colors when it comes to building a blog your target audience will love coming back to over and over again.
Before we delve deep into how colors can make a difference to your blog, let's have a look at different specific qualities of different colors (according to the North American mainstream culture).
Major corporations spend thousand of dollars to identify colors that work best with their target audiences. Whether it's about developing a product or packaging it attractively, colors have a vital role to play. It's because different colors have different meanings for people of different cultures and backgrounds.
Significance of Blog Color Scheme
If you understand the meaning of different colors and know how they can affect visitors' behavior, you'll be able to choose the right colors for your blog. Use of appropriate colors in designing can increase the time spent on your blog by readers. It can also compel readers to return again.
According to a study, 52% of visitors didn't come back to a blog only because they didn't like its color and design. That means any mistake in choosing the colors for your blog can make a huge difference. Whether you want to build a brand, gain the trust of your blog readers, enhance readability on your site or make visitors feel at home, you should pay careful attention to choosing the most suited color scheme for your blog.
Choose appropriate colors for each of these blog sections –

The Header
The Content Body
The Sidebar
The Footer
Colors can increase blog readership by around 40%. They also ease the process of learning and comprehension. The color of images you add to your blog posts also plays an important role in holding readers' attention.
The size of the blogosphere continues to swell. If you don't choose the right color scheme, it might be tough to stand out in the crowd.
Think of Your Readers (the Target Audience)
Colors for a blog should be chosen according to the specific requirements of its target audience. To achieve success, you should first try to gather as much information about your readers or the target audiences as possible. Elements like cultural differences, class differences, gender differences and geographical locations are important considerations for selecting colors that your target audience would be comfortable with.
People belonging to the working class prefer colors like blue, red and green while those with high educational backgrounds like obscurer colors. Likewise, most of the women prefer red and orange colors. People from different geographical locations also respond differently to different colors.
Don't Forget Your Brand
Colors have the potential to increase brand recognition by as much as 80%. That's why the color scheme selection must always be done in the light of the brand value that you desire to create. If you have a blog attached to your website, you should never ignore the known brand colors.
Does your blog use the right colors? Please feel free to talk back in comments.
When you own a blog, a great deal of the content is most likely going to come from you. Occasionally, you might start one and hire people to fill it for you while you run the day to day. Whatever the case, you have to know how to properly edit a guest post to make sure it properly reflects the tone of what you are trying to create.
That isn't to say your guest blogger isn't a fantastic writer; they probably are. The problem is formatting, usually. They will have a certain way of writing, and though they might follow by things based on what they see on your blog as far as content, they might miss a couple of steps that are glaringly obvious to you, even if it isn't to them.
Before we go into the actual guest post proof-reading process, here are a few helpful resources for you to make it easier:
In order to make the process of editing this posts more simple, you can try using this easy checklist, or creating one of your own.
Put Together A Welcome Sheet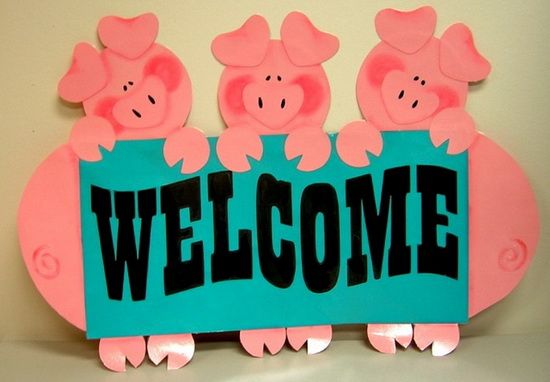 This has been an endless help to bloggers for years. You simply create a welcome sheet with all relevant information about writing for your site. This includes how you wish them to format, tag and proof read their posts. One way that makes it easy is to copy/paste a post already on the site and write notes to break down each part. This shows them exactly what you want and will reduce your editing work. They will still probably get a thing or two wrong, but that is better than having to reformat each post to your specifications each time. If there is anything on there you want them to steer clear of, such as a certain topic, language or tone, let them know in this sheet.
Check For Copied Content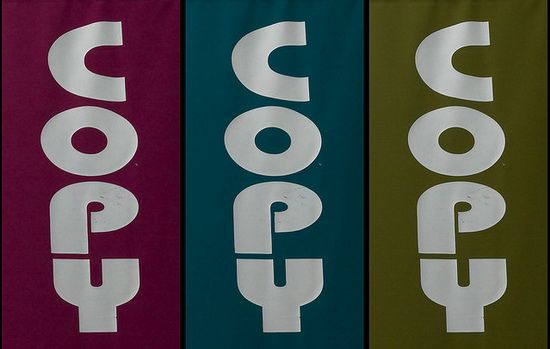 While we hope the posters we hire will be honest, not all will be. Some are looking for a quick buck and will do anything to get it. This includes copying or barely rewriting other peoples work. There are many programs out there for checking for plagiarism, but the most well know is Copyscape. For just a few cents you can check a post for copied content online. Keep in mind that if they used a credited quote, it will show the source. Google is another fantastic resource for a quick look into potential content problems.
Check The Facts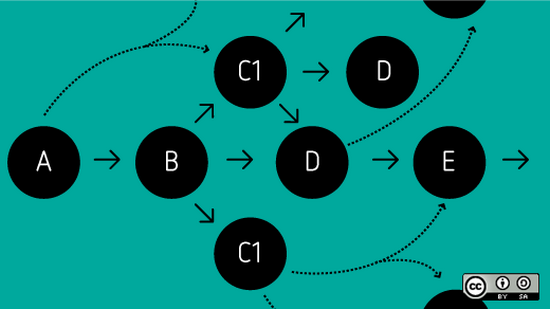 I can't tell you how often a blog has been burned because a guest poster, usually not well known, has mistaken a fact. It might not be a lie but a misunderstanding, or an unreliable source. If they are making a claim or offering anything that is based on facts or statistics, or even quotes, double check it before you publish. It isn't enough to tell people that you didn't know. You are the blog owner, and so their protection in cases such as this. But you don't have that luxury, so make sure you are covered. If they are making a claim that seems extreme, hard to believe or controversial, ask them to explain sources and what led to the conclusion so you are prepared in case anyone asks questions.
Decide If You Like It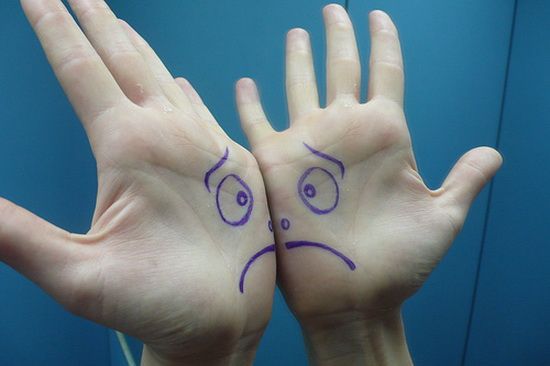 It is your blog, so you have to enjoy what is being written on it. Especially when you are planning on having the writer back. Be honest with yourself about whether or not you like a post. If you don't like it, take some time to pick out reasons why. Then, approach the writer with suggestions on how they might change it to better reflect the tone of the site. If you don't like any of it, ask for a rewrite or just don't use it.
Check Web Vs Print Writing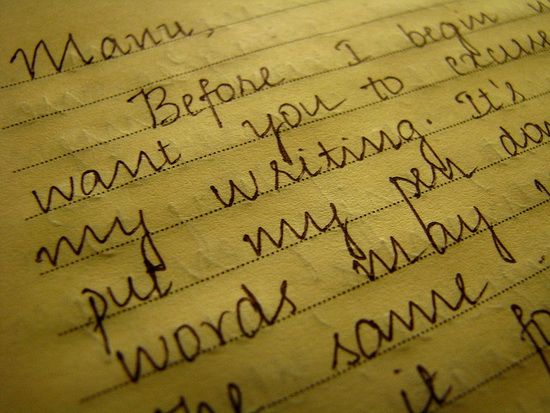 Bloggers generally known how to write for the web. This means headers, subheaders, lists and short paragraphs. It is second nature for most writers of the Internet generation to do this. But some aren't aware and write it like a long essay. A block of text is never good for the web, so check the formatting and do any addition breakdown if you have to.
Be Careful Of Links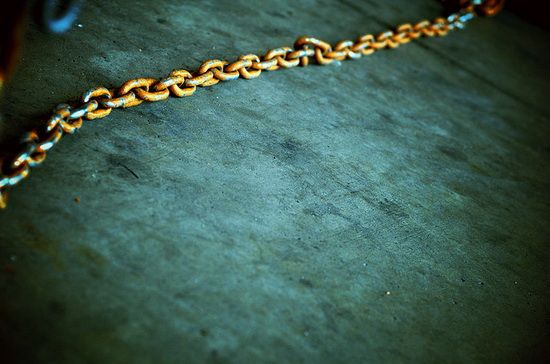 Too many links will always equal spam to a reader. Especially for those who have grown up with the web and know how to spot a filler post. Two links per post is usually enough, with a possible link or two in a byline. Make sure they aren't overdoing it, unless it is a review post that needs to go to specific products.
Watch Out For Licensing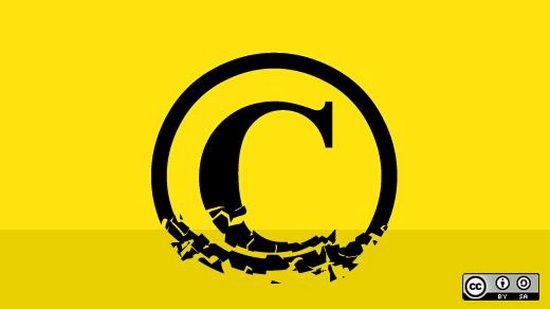 Make sure you pay attention to the licensing when using any image, as some might only be royalty free with credit. Here's a quick guide into CC-attributed images and how to credit them.
Something that might be useful for you in reviewing posts for your site is using tineye.com or the reverse image search with Google Images. I use it to see if there is already a similar article (or an exact copy of that article) on the web that uses that same image. You can spin text, but it's much harder to spin an image!
Similarly, it's a great way to see if someone is submitting a copyright image in a guest post.
Conclusion
This is a simple checklist that will help you enure quality posts every time you hire a guest blogger to cover your site. You can easily create your own to establish a more customized method of checking up on content.
A resource page gives your blog readers one more reason to come back. But do you know what a resource page is? A resource page is actually a
blog post that contains links to several other posts around a specific topic. Creating resource pages has become a habit with professional bloggers. First, they try to write posts on every useful aspect of an issue (or problem). Once they have written several blog posts addressing a similar topic, they go on to create a resource page that their readers can return to over and over again.
A resource page brings several benefits to bloggers –
It increases time spent for a single visitor.
It compels readers to visit a blog again and again.
It establishes a blogger's expertise on a specific topic.
It works as an excellent link-bait.
Whether you want to get lots of organic backlinks or earn the trust of your blog readers (so you can convert them quickly), creating multiple resource pages on your blog is just the perfect way to go.
Think of 'Resource Pages' as Your 'Biggest Hits'
Readers love to bookmark and share resource pages. Though you may have a lot of other top quality articles on your blog, packaging multiple top quality articles into a single post can prove to be the biggest hit. Such blog posts have the capability of going viral within a short span of time, attracting lots of traffic and generating lots of unsolicited (natural) backlinks for your blog.
How to Create a 'Resource Page'
The best part about writing resource pages is that it doesn't take as much time as writing a full blog post does. If you have multiple best posts around a similar topic, you can have a resource page up and running on your blog within minutes.
Here are the basic steps that you need to follow –
Browse all the categories on your blog
Pick those categories that have a lot of top quality posts
Select the best posts under those categories
Create the resource page(s)
Give the resource page a keyword-optimized heading
Write a brief but compelling introduction for the same
Add the titles of all selected posts to the resource page
Link the titles to their corresponding pages
Publish the resource page
It's really important to package your resource page well. Make sure you optimize the resource page for the keywords you want it to rank for. Also you should remember to arrange all the posts in proper order, so that the resource pages looks like a useful guide or tutorial.
5 Good Examples
Since examples can quickly give you an idea on what a good resource page should look like, I gathered five of them you can have a look at.
How to Blog: Blogging Tips for Beginners (Problogger.net)
How to Write Magnetic Headlines (Copyblogger.com)
Growing a Blog (About.com)
How to Build an Email List 101 (TrafficGenerationCafe.com)
Search Engine Land's Guide to SEO (SearchEngineLand.com)
So, are you going to create resource pages on your blog now? Please let me know in the comments section below.