Browsing articles in "blogging"
When you own a blog, a great deal of the content is most likely going to come from you. Occasionally, you might start one and hire people to fill it for you while you run the day to day. Whatever the case, you have to know how to properly edit a guest post to make sure it properly reflects the tone of what you are trying to create.
That isn't to say your guest blogger isn't a fantastic writer; they probably are. The problem is formatting, usually. They will have a certain way of writing, and though they might follow by things based on what they see on your blog as far as content, they might miss a couple of steps that are glaringly obvious to you, even if it isn't to them.
Before we go into the actual guest post proof-reading process, here are a few helpful resources for you to make it easier:
In order to make the process of editing this posts more simple, you can try using this easy checklist, or creating one of your own.
Put Together A Welcome Sheet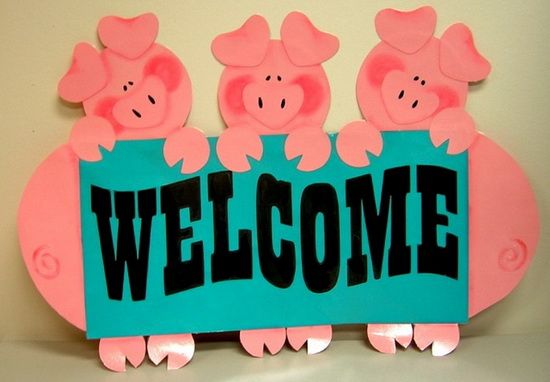 This has been an endless help to bloggers for years. You simply create a welcome sheet with all relevant information about writing for your site. This includes how you wish them to format, tag and proof read their posts. One way that makes it easy is to copy/paste a post already on the site and write notes to break down each part. This shows them exactly what you want and will reduce your editing work. They will still probably get a thing or two wrong, but that is better than having to reformat each post to your specifications each time. If there is anything on there you want them to steer clear of, such as a certain topic, language or tone, let them know in this sheet.
Check For Copied Content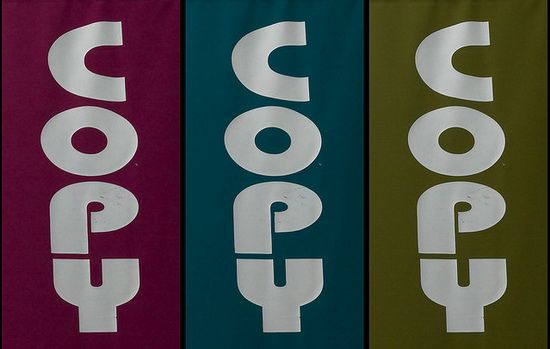 While we hope the posters we hire will be honest, not all will be. Some are looking for a quick buck and will do anything to get it. This includes copying or barely rewriting other peoples work. There are many programs out there for checking for plagiarism, but the most well know is Copyscape. For just a few cents you can check a post for copied content online. Keep in mind that if they used a credited quote, it will show the source. Google is another fantastic resource for a quick look into potential content problems.
Check The Facts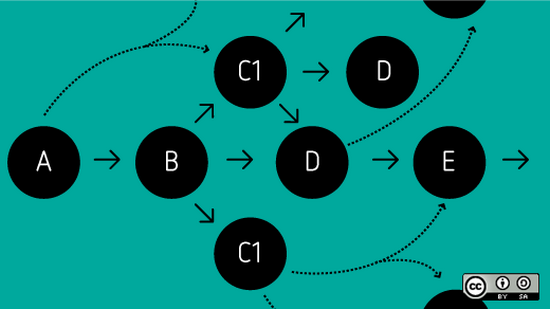 I can't tell you how often a blog has been burned because a guest poster, usually not well known, has mistaken a fact. It might not be a lie but a misunderstanding, or an unreliable source. If they are making a claim or offering anything that is based on facts or statistics, or even quotes, double check it before you publish. It isn't enough to tell people that you didn't know. You are the blog owner, and so their protection in cases such as this. But you don't have that luxury, so make sure you are covered. If they are making a claim that seems extreme, hard to believe or controversial, ask them to explain sources and what led to the conclusion so you are prepared in case anyone asks questions.
Decide If You Like It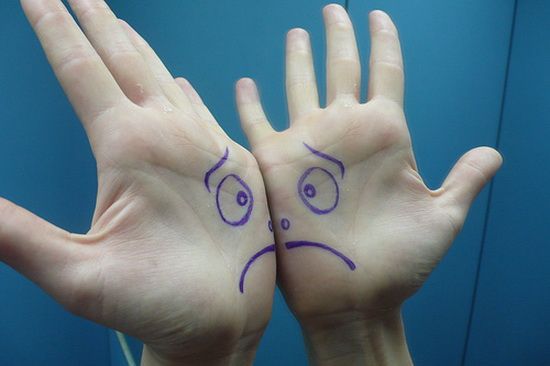 It is your blog, so you have to enjoy what is being written on it. Especially when you are planning on having the writer back. Be honest with yourself about whether or not you like a post. If you don't like it, take some time to pick out reasons why. Then, approach the writer with suggestions on how they might change it to better reflect the tone of the site. If you don't like any of it, ask for a rewrite or just don't use it.
Check Web Vs Print Writing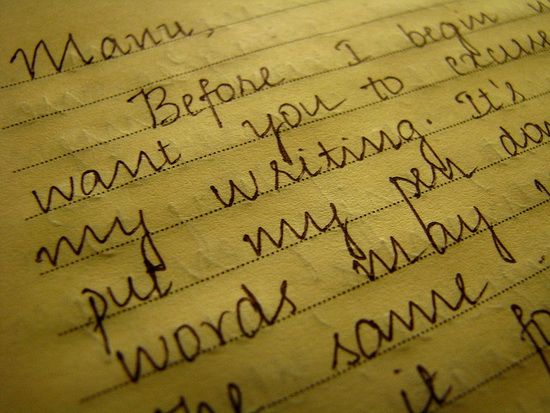 Bloggers generally known how to write for the web. This means headers, subheaders, lists and short paragraphs. It is second nature for most writers of the Internet generation to do this. But some aren't aware and write it like a long essay. A block of text is never good for the web, so check the formatting and do any addition breakdown if you have to.
Be Careful Of Links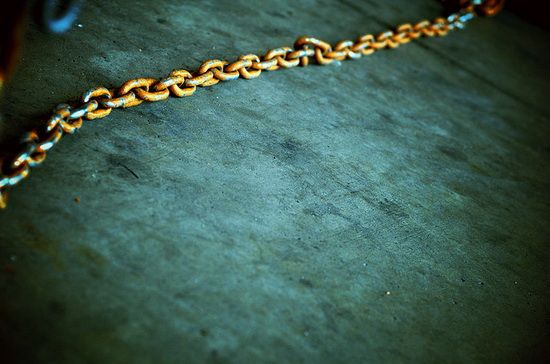 Too many links will always equal spam to a reader. Especially for those who have grown up with the web and know how to spot a filler post. Two links per post is usually enough, with a possible link or two in a byline. Make sure they aren't overdoing it, unless it is a review post that needs to go to specific products.
Watch Out For Licensing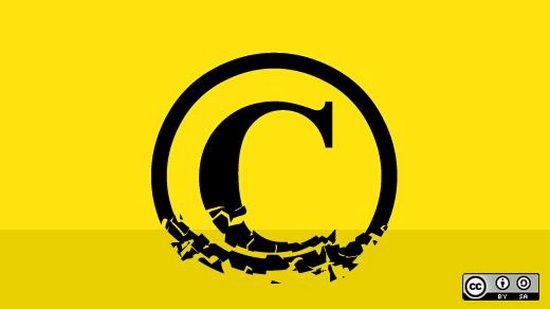 Make sure you pay attention to the licensing when using any image, as some might only be royalty free with credit. Here's a quick guide into CC-attributed images and how to credit them.
Something that might be useful for you in reviewing posts for your site is using tineye.com or the reverse image search with Google Images. I use it to see if there is already a similar article (or an exact copy of that article) on the web that uses that same image. You can spin text, but it's much harder to spin an image!
Similarly, it's a great way to see if someone is submitting a copyright image in a guest post.
Conclusion
This is a simple checklist that will help you enure quality posts every time you hire a guest blogger to cover your site. You can easily create your own to establish a more customized method of checking up on content.
A resource page gives your blog readers one more reason to come back. But do you know what a resource page is? A resource page is actually a
blog post that contains links to several other posts around a specific topic. Creating resource pages has become a habit with professional bloggers. First, they try to write posts on every useful aspect of an issue (or problem). Once they have written several blog posts addressing a similar topic, they go on to create a resource page that their readers can return to over and over again.
A resource page brings several benefits to bloggers –
It increases time spent for a single visitor.
It compels readers to visit a blog again and again.
It establishes a blogger's expertise on a specific topic.
It works as an excellent link-bait.
Whether you want to get lots of organic backlinks or earn the trust of your blog readers (so you can convert them quickly), creating multiple resource pages on your blog is just the perfect way to go.
Think of 'Resource Pages' as Your 'Biggest Hits'
Readers love to bookmark and share resource pages. Though you may have a lot of other top quality articles on your blog, packaging multiple top quality articles into a single post can prove to be the biggest hit. Such blog posts have the capability of going viral within a short span of time, attracting lots of traffic and generating lots of unsolicited (natural) backlinks for your blog.
How to Create a 'Resource Page'
The best part about writing resource pages is that it doesn't take as much time as writing a full blog post does. If you have multiple best posts around a similar topic, you can have a resource page up and running on your blog within minutes.
Here are the basic steps that you need to follow –
Browse all the categories on your blog
Pick those categories that have a lot of top quality posts
Select the best posts under those categories
Create the resource page(s)
Give the resource page a keyword-optimized heading
Write a brief but compelling introduction for the same
Add the titles of all selected posts to the resource page
Link the titles to their corresponding pages
Publish the resource page
It's really important to package your resource page well. Make sure you optimize the resource page for the keywords you want it to rank for. Also you should remember to arrange all the posts in proper order, so that the resource pages looks like a useful guide or tutorial.
5 Good Examples
Since examples can quickly give you an idea on what a good resource page should look like, I gathered five of them you can have a look at.
How to Blog: Blogging Tips for Beginners (Problogger.net)
How to Write Magnetic Headlines (Copyblogger.com)
Growing a Blog (About.com)
How to Build an Email List 101 (TrafficGenerationCafe.com)
Search Engine Land's Guide to SEO (SearchEngineLand.com)
So, are you going to create resource pages on your blog now? Please let me know in the comments section below.
I've written several articles on the benefits of blog commenting. And I couldn't resist writing one more. Recently, a lot of debate has been
going on as to whether it's worthwhile to allow commenting on one's blog.
There are some who think of comments as mere 'bullshit'. There are others who support commenting as a 'form of democracy'. Let's have a look at what MG Siegler (a columnist for TechCrunch) has to say.
"Here's the thing: while some try to paint comments as a form of democracy, that's bullshit. 99.9% of comments are bile. I've heard the counter arguments about how you need to curate and manage your comments — okay, I'm doing that by not allowing any."
From the readers' point of view, commenting provides them with a great feeling of participation. It also creates a sense of belonging, around which the entire concept of blogosphere revolves. On the other hand, listening to people's views via comments motivates the blogger to work even harder so as to deliver what the former are actually looking for. That's exactly the reason blog comments are seen as a 'form of democracy'.
Still, many people would call blog commenting to be nothing more than a waste of time. Let them have their own opinions. Supporters, however, don't see comments as something worthless or vile. Though, at times, commenting tends to get noisy, you will certainly miss out on a rich experience by turning off comments or not allowing people to share those 'little tendrils of thought'.
I think permitting readers to comment on your blog is as much democratic as it is for you to freely share your own views by publishing posts.
If Commenting is a 'Form of Democracy', It can be Misused
It's obvious. 'Power to People' can be misused. But that's what rules and policies are made for. Instead of shutting out people from commenting, a serious blogger should find ways to optimize the discourse so that it adds value to the conversation (which is the soul of a blog) that strikes up after a post is published.
It's simply unacceptable or immoral to deny democratic freedom to others while you're enjoying it yourself. If you've got the freedom to express your opinions publicly by publishing blog posts, you have no right to prevent others from sharing what they think about a particular topic. Not giving people the right to comment is like 'ruling as a dictator'.
Not Allowing People to Comment is Highly 'Unsocial'
How can you afford to be unsocial when the entire world is fast turning into a global village? Video chats are creating global classrooms. A new era of interactive advertising is about to begin. Searches are getting social. Regardless of their size, businesses are focusing more on the 'listening' part of the customer acquisition process. A blog is one of the best social media tools that you can use. You can never imagine to use a social media tool without being social yourself, can you?
Do you support or detest blog comments? Let us know by casting your vote in the tweet poll below and commenting.


Thinking about getting into the blogging game but afraid that since your college professor always gave you D's on papers that you won't cut the mustard? Here's a little secret for you: there's little connection between how good you were at writing papers in school and how successful of a blogger you can become.
The fact is, you don't have to be a good writer, technically speaking, to be good at blogging. Here's why:
You can get away with sloppy mechanics—You're English teacher isn't going to be reading your blog posts with a red pen in hand. In fact, chances are almost no one will be checking out your mechanics. And in some cases, grammar errors can actually enhance your writing. Unless your mechanics are so poor that they take away from the meaning of your posts, you're probably going to be okay. Sure there may be a few commenters who give you a hard time (see: grammar Nazis). But you can just tell them to go to hell.
You don't have to have an SAT vocabulary—Back in school, it was all about flexing your vocabulary muscles. The bigger words you used it seemed, the better grades you received. However, when it comes to blogging, the rule of thumb is to keep the vocabulary to a junior high level. That way you can keep things conversational and make sure people of all reading levels can join the conversation.
Complex sentences are frowned upon—Again, when you write online, the idea is to keep things simple. You should only do things to enhance readability, not detract from it. One way to go about it is to keep your sentence structure relatively simple. That means weaving together 3 line long sentences with subordinate clauses and conjunctions and blah blah blah simply is not necessary.
It's more about voice than anything else—What it comes down to is does your personality come out in your writing? Furthermore, do people like this personality? Is it witty? Knowledgeable? Approachable? If you can answer yes to these questions, then you're going to do just fine.
What might be more surprising here is that often people who were "good writers" before will attempt to enter the blogosphere and go on to suck it up. Why? Because they're style is too stiff. A good blogger needs to be able to bend and not break. He needs to be able to make the words work for him—not the other way around.
What about you? Have I planted a seed of faith inside of a would-be blogger?
Regular readers probably know the following two things about me:
First, I'm a big fan of guest blogging contests. Not only do I like the fact that they give participants an opportunity to win cash and all kinds of great prizes, but I also think they're a great opportunity for a writer to be exposed to a new audience. Whether a writer is an active blogger or someone who owns a business, a guest blogging contest can connect them with readers that may have otherwise never known about them.
Second, I recently launched MySEOCommunity.com. Because it brings together everything that I've been working on for the past few years, I view it as "my baby." Although I'm well aware that it's not the Internet's first SEO community, I think that it has several features that set it apart from the rest. You can read about the community's unique features on its About page.
As a result of my love of guest blogging contests and the launch of MySEOCommunity, it's only logical that we're celebrating the launch of the site with a new guest blogging contest:
The Mad SEO Scientist Guest Blogging Contest – Grand Prize $1000. Cash!
Since a great SEO guest blogging contest has to feature a great 1st prize, the maddest SEO scientist in this contest gets $1,000 in cash and a lifetime premium membership to MyBlogGuest.
If you check out the official announcement, you will see that the prizes for the contest's other winners aren't too shabby. In fact, this contest has over $2,000 in total cash prizes, as well as some other awesome goodies from all of our sponsors!
If you've participated in any of our other guest blogging contests, you know there are two parts to the recipe for success:
-Write a killer post
-Promote the heck out of it and interact with the post's audience
Since the new site is all about community, we're really emphasizing the social aspect of this contest. So, not only will you want to Tweet your post out once it's published, but you will want to engage with everyone who leaves a comment on it. Additionally, if readers start discussing it on channels like Google +, be sure to interact with them there as well.
The deadline for this contest is March 5th, so it's time for you to head to your lab and start cooking up an amazing post!
And a huge thanks to all of the sponsors who made this contest possible:
$1000. Sponsors
Next Digital is Asia/Pacific's largest full-service digital agency. They specialise in creative, marketing, strategy and technology, leading the new digital age to discover what's next! Digital Marketing
$150. Sponsors
WordStream, provider of ppc software and a better Google Keyword tool
Search Engine Marketing Group SEO Link Building services
$100. Sponsors
Julie Joyce www.LinkFishMedia.com
Doc Sheldon The Clinic
Create amazing blog using our Awesome Thesis Child Themes
A professional website design copmany Helping you create a unique brand image
ShellShock UK Content Strategy Link Building aka Content Marketing
Ash Buckles www.SEO.com
$50. Sponsors
Brian Waraksa Houston Internet marketing
Jacob Share Group Writing Projects
Ajeet Khurana About the Web
The people at Top Web Design Schools, a directory of web related college programs
Customer Paradigm Magento Developers
BestGardenGifts.com Best Garden Gifts
HotTubVariety.com Hot Tub Reviews
EarthCareGreenhouses.com Wholesale Greenhouses
GoGardenGuides.com Home & Garden Social Bookmarking
USA Greenhouse Store Greenhouses
Bob Jones Perth SEO
NewsPuff.com News Puff
MiniGreenhouseKits.com Commercial Greenhouses Supplies
OurCrazyDeals.com Our Crazy Deals
www.Zoomit.com Canadian News
David Leonhardt SEO Ottawa
John McElborough SEO Agency
Contest Media Partners
Free Blogengage Account $29.95 Value blogengage.com
Ana Hoffman www.TrafficGenerationCafe.com/
Non-cash SEO Prizes
David Harry A full years membership at SEO Dojo, a value of $250.SEO Training Dojo
Lifetime membership to: My Blog Guest. MyBlogGuest.com is the free guest post exchange community where users meet to exchange guest posts and network.
Link-Assistant.Com SEO PowerSuite Enterprise (max. functionality license) SEO tools
SEMrush.com – the best tool to spy on your competitors ($210 value) www.semrush.com
WebSEOAnalytics.com 1 Year subscription to their Professonal SEO tools
www.Hostgator.com 1 Year Business web hosting
Guest blogging is a great way to increase authority in your niche and beyond as well as build some great backlinks to your blog, business, or website. Sometimes, especially when it comes to larger site, the big question is when should you make your move. The following are great opportunities to get a guest post on one of your favorite blogs.
1. When the Blog Advertises the Need for Additional Contributors
Do you have your sights set on guest posting for a particular blog? Then one of the first things you should be doing is following that blog religiously. This means subscribing to them via RSS and following them on social media via the top networks (Twitter, Facebook, and Google+). Aside from getting to learn more about the blog, you will be the first to know if and when they invite contributors to their site. Whether they ask for guest bloggers or freelance writers, either invitation means they are looking for more content which makes it a prime time to strike!
2. When the Blog Features a Guest Post
When following your favorite blog, you might notice a day when they specifically say they have a guest post by someone who is not a regular on the site. This is a great opportunity to say that you have been following their blog for a while and were excited to see that they accepted guest bloggers. Could you be the next? You'll get extra bonus points if you know one of the recent guest bloggers and you get them to introduce you to the blog owner.
3. When the Blog Has Mentioned You
If you have been commenting and interacting with a blog and its owners/writers/editors on social media, chances are one day, they might mention you in one of their posts. So long as the mention is in a positive light, this might be a good chance to jump in. Try sending them a personal email saying thanks for the mention, and then ask if you can write more about the topic at hand in a guest blog post!
4. When You've Been Listed
Just recently, I was listed as one of the 20 bloggers to watch in 2012 on ProBlogger. This was a pretty exciting acknowledgement, and one that I could easily use as part of a guest post pitch to another site. It's essentially a very public testimonial!
5. When You Have a String of Successful Guest Posts Elsewhere
Think about approaching a guest post opportunity like you would a new job. Your first impression on that employer might be your portfolio of work samples. Present the blog that you are pitching a sample of your latest work – make sure those samples are within the same industry and (preferably) on sites that are just as well known. This will show the blog owner that not only have you written for other similar sites, but you had successful posts on those sites as well. There is nothing that a blog owner wants more than posts that will be a hit with their audience.
Have you found other times when the moment was right to ask for a guest post and you succeeded because of perfect timing? Please share your experiences in the comments!
Maybe it is just me, but does it annoy you when you can't find a blog post's date? Sure, the advice to remove the date from your blog post was given by well-meaning people who wanted to help your content always look fresh, but let's get real. For some niches, where the information is timeless, that isn't such a bad thing.
But if your blog covers coding, SEO, social media, technology, health, etc., then there should be a date. Then there's nothing worse than not being sure when something was published, especially if it is advice that could have stopped working about two application versions ago or doesn't fit the new search engine algorithms. If you've seen a blog post with a screenshot, then went to the site and found everything has changed, you probably know what I mean.
So how can you find out when a blog post was published? Here are a few ways, starting from the easiest to the most time consuming.
1. Check out the URL
Sometimes, even though the blog post itself doesn't have a timestamp, the URL does. You might at least get close enough to a month and a year.
This isn't always a sure bet though, as most people don't use a date.
2. Look at the Comments
While many blogs may find the way to hide the timestamp on the post, some of those might not have figured out how to remove it from the comments. Try to find the oldest comment on the post – that should be the closest date to when it was published.
3. Search Using Wolphram Alpha
For blogs that say 601 days ago, 6 months ago, etc., you can use the Wolfram Alpha search engine. Just type in the time period stated, and it will convert it into a date.
4. Google It
Try to search for site:domain.com intitle:keyword in Google. Sometimes the search results will display the date of the post.
5. Subscribe in Google Reader
If you really want to know when something was published, subscribe to the blog in Google Reader. Nine out of ten times, it will show you the post date. You might have to search for the post in question using the search box if you don't want to scroll, but you should be able to get the date this way.
Some blogs, for some reason, will load only the latest 10 posts, all with the same date. If that happens, leave the feed and come back again… it might just take a few moments to populate all of the data.
The Alternative to Removing Your Post Date
What is the alternative to removing the date from your post and keeping your blog's content fresh? If you can't keep up with the post frequency, look to outside sources including guest bloggers and freelance writers. So long as you at least have one post per week, you should be set!
Does a missing post date drive you nuts when you find an article through search? Do you remove the date on your posts for a specific reason? Please share your thoughts and any additional ways to find a missing post date in the comments!
Are you ready to start making your own luck 11-11-11 ? Then take action with these tips on productivity, blogging, digital marketing, organization, social media, and more.
1. Give people options to subscribe to you.
If you have a blog or website, you probably want people to subscribe in a specific way. Maybe you are trying to build your mailing list or your RSS feed subscriber numbers. But if you want everyone to follow, then you need to give everyone options they will like.
One thing I have noticed is that certain people follow me in only one place. There are some people who will not interact with my posts (or possibly even read it) if I don't share them on Facebook. There are other people who will not interact with my posts if I don't share them on Google+.
There are people I know will only see my content if I share it on a particular network which means they are not following me closely elsewhere.
Hence, there are people you will lose out on as followers if you don't give them options to follow you on the networks they prefer. So if you only have one or two subscription options on your website, now is the time to change that. Be sure that you offer RSS (by feed and by email), Twitter, Facebook, Google+, LinkedIn, and a mailing list. Then you will have at least one option that everyone will want to use to keep up with you!
2. Start a mailing list.
If you saw mailing list above and thought "I don't need a mailing list," then you need to re-evaluate that thought. Some people might be so overwhelmed by their social networks and their RSS reader that they will miss your updates. Others might want more than what you share with the public.
This is where you mailing list comes into play. It will give you the chance to get right your subscriber's inbox with your message. Mailing lists are not just for businesses, Internet marketers, or affiliate marketers. They are for everyone. You can recap your latest posts on your site, share your work on other sites, get visitor feedback, give special subscriber-only tips, and much more with your mailing list.
What's most important is making that connection with your readers and visitors. Get them to take the next step in connecting with you, and then take the initiative to remind them about your personal or professional brand often using that connection.
You don't even need a freebie to entice people to opt-in. Just put the form on your site and let the opt-ins casually roll in. You'll be glad a year from now when you have new online goals and a built-in list of people to share them with.
3. Stop obsessing about stats.
If you check your stats multiple times a day, I want you to time yourself. How long does it take to check your analytics, Twitter followers, RSS subscribers, AdSense earnings, or whatever other things you are looking at over and over again?
Now take that same amount of time every day and do something that will actually help those numbers increase like engaging with your followers or creating new content for your website. Then check those numbers every week instead of every day. You'll then start seeing real results.
4. Quit using the swipe files.
If you are an affiliate marketer and wonder why you aren't making any money with your affiliate products, ask yourself if you are providing valuable information about a product or if you are just using the standard template that the product owner sends you. The issue with swipe files is that you are not the only person who has them.
If I'm subscribed to three people promoting a product and two of them have the same copy in their email, but the third person has something unique about their experience with the product, then guess who I'm more likely to buy from? I don't want to read a sales pitch – I want to read real, hands-on experience and the benefits gained from the product. Give your audience that, and you will make a sale!
5. Add share buttons to your content.
Go look at a page on your website or blog that you wish everyone would tweet about. Do you have a Twitter button on it? If not, then that is the reason you're not getting tweets.
People like for things to be easy. They don't to Bit.ly your link, search for your Twitter handle, then tweet your page. They want to click on a button that has all of that information in it and then click send. They don't want to copy & paste your link into Facebook and then edit the information. They want to click "Like."
You can start by installing the official Twitter, Facebook, Google +1, and LinkedIn buttons manually, or use plugins such as ShareThis or Digg Digg which will implement them into your site.
6. Get to inbox zero.
Do you have a hard time replying to emails? Do you miss important ones and end up smacking yourself in the head later for missing them? Chances are, you just have a little too much clutter. I find that when my inbox is under twenty emails, I'm more likely to reply to them all compared to when there are hundreds.
So how is it done? Depending on how much email you have collected, you might have to spend several hours at the initial cleanup. The goals are to:
Answer anything you have been stalling on answering. You can either do it, like it, help with it, or turn it down. Whatever you decide, it will make things better to at least decide, respond, and archive.
Unsubscribe from anything you don't read. Don't feel guilty just because it is someone you know – think of it as doing them a favor because now they won't have to pay for you as a subscriber (if they use Aweber or similar services) when you're not reading their info anyway.
Filter emails that you read but do not require a response. Create folders for specific people, newsletters, brands, social notifications, comment notifications, and so forth. Then create filters to sort incoming emails into those specific folders. Gmail is really good about this because you can even filter incoming emails to appear in your inbox but already be labeled to go into another folder once it has been read which makes organization that much simpler.
Once you get down to inbox zero, then you will start feeling good about answering each email that comes in and only seeing the few things that you need to take action on.
7. Check your Twitter direct messages.
I know, I know – you probably think they are only full of spam. But you might be surprised if you just monitor them daily how you will find more than just spam.
I still kick myself when I remember missing out on the opportunity to chat with someone I'd been dying to talk to in the industry simply because he sent me a direct message and I didn't find it until a few months later. By that point, he didn't remember what he wanted to talk to me about.
Since then, I've had inquires about my eBook, my services, and general questions. I've probably earned a good bit of income simply by monitoring and answering direct messages.
8. Optimize your social profiles for search.
If you missed my wildly popular entry to the Bad Ass SEO Contest, how to optimize 7 popular social media profiles for search, or you didn't take action on those tips when you read them, I suggest you revisit the post and implement the advice. You'll be glad you did!
Having the right information in your profiles will lead to better positioning in search, whether it is just for your name, on Google, or just within the social network itself. Then you'll start getting the kinds of followers interested in your content and you will be on your way to accomplishing your online goals.
9. Help someone out.
Sometimes answering a simple question with a detailed, informative response goes a long way. This could be in your email, your Twitter direct messages (see #7 again), your comments, or anywhere else that people can connect with you online. A few of my freelance writing gigs have been the result of answering questions about how blogs find writers.
10. Organize your thoughts.
I used to have issues with writer's block, and I never understood why because I felt like I was always coming up with great ideas. Then I realized that those great ideas were on post-its, in emails, in notebooks, on random receipts, and everywhere else.
I compiled them into one spreadsheet, organized them by topic, and boom – I now have almost 100 topic ideas in a variety of categories to write about. So now, on a rainy day when I have writer's block, I can refer to one source for great ideas.
11. …
This one I decided to leave up to you the reader. What is one additional tip you can think of that will help you change your online marketing luck for the better on 11-11-11?
Wow! I have to say that this year's Bad Ass SEO Guest Blogging Contest REALLY lived up to its name. Not only was the sponsorship level greater this year (a whopping $2700 in cash), but the talent level took a big leap forward as well. I am honored to have so much talent on my blog!
Now, without further ado, the moment you have all been waiting for. The winners are:
1st Place – $1000 + a Lifetime Premium Membership to MyBlogGuest.com:
How to Optimize 7 Popular Social Media Profiles for SEO by Kristi Hines
2nd Place – $500 + 1 Year Membership to The SEO Training Dojo:
Come on People, Your Attitude to Guest Blogging Is Killing Me! by James Cave
3rd Place – $350 + Link-Assistant.Com SEO PowerSuite Enterprise License:
But I Don't Have Enough Klout: How To Be Good At Social Media By Not Being A Jerk by Colette Bennett
4th Place – $250 + 3 Month Subscription to SEMRush.com:
Have You Claimed Your Local Business Listing on These 21 Sites? by Kaila Strong
5th Place – $225:
Using JavaScript to Hide Content: Advanced White Hat SEO? by Darren Slatten
6th Place – $125:
The Seven Secret Steps to Irresistible Blog Posts by Andrew Nattan
7th Place – $100:
Panda, Panda, Panda by Amanda King $100
8th Place – $75
Secret 4 Step Affiliate System by Ben Jackson
9th Place – $75
Social Media Suffocation: Why I've Had Enough Of Networking Online by Lewis Austin
Now for a brief explanation of how we can up with our winners:
We had 4 independent judges who scored each post on a scale of 1 to 10 (1 being the worst and 10 being the best). The judging factors included style, creativity and usefulness. We then averaged the scores from all 4 judges. You can click here to see the Excel spreadsheet with the scoring.
This year, Kristi absolutely dominated the top spot! Not only was her guest post published on Sphinn and mentioned in SEOMoz's newsletter, but it has received:
20,892 Views
1000 Facebook Likes
1498 Tweets
224 Google Pluses
Over 200 Comments
Places 2 and 3 were also clear winners. However, places 4 through 8 all tied with each other. As a result, we had to use social engagement factors to determine those winners.
The way our social engagement scoring works is 1 point for each tweet, +1, Facebook Like, Stumble or comment. Also, we looked at social engagement on blokube and blogengage. Additionally, we didn't count meaningless or ambiguous comments like "Great post thanks." By calculating these totals, we were able to determine who won spots 4 through 8.
Everyone who won, please email me your Paypal email at gweber at sem-group dot net so I can hook you up with your cashola and non-cash prizes!
Once again, I want to thank all the sponsors, contestants and judges who donated their time. Without all of your help, this contest wouldn't be possible. You all rock!
We'll see you all next year when the donkey starts misbehaving again!
Last week, I got all teary and vulnerable as I spilled the beans on how I miserably failed with my first blog.
Admitting defeat is the first step in the "12-Steps to Getting Over a Blogging Failure" program. Step 12 is to learn from your mistakes and start all over.
Last week we talked about failing to pick the right niche, do your keyword research, and pick the right domain.
Now let's move on to the final three reasons I committed my first blog suicide.
4. I Failed to Make My Blog Look Professional
Yes, blog design does matter, especially when your readers have a sea of other blogs to choose from.
Most of your first-time visitors will spend but a few seconds on your blog, deciding whether they should read on or move on.
The last thing you want your blog design to do is to scream out "I am an amateur!" in the face of your audience.
When I say "professional design", I don't mean to make it sound like you need to spend an arm and a leg hiring a professional designer, which could run you about $1,500 to $2,000.
No, you don't need to spend MUCH money on your blog design, but you do need to spend SOME.
Here's what I recommend you do to take your blog design from lame to polished:
Stop using free themes. You don't want to look like any other blog out there, plus you don't want to ruin any chances of getting search engine traffic because of poor coding.
Get a premium theme. They usually cost under $100, are SEO-ready (some better than others), and are fully customizable, even if you want to do it yourself. I personally use Thesis theme on my blog for those specific reasons.
Customize the theme. You'll have 3 choices here: A. do it yourself – once you have a good theme to work with, it's not that difficult to make it look custom; B. buy a semi-custom skin – theme skin customizes your out-of-the-box theme and allows you to add personal touches to it; C. Hire someone to do it for you – with premium themes like Thesis, there's no shortage of freelancers that will be over-joyed to help you.
5. I Failed to Find my Voice
Now that you have a professional and inviting blog design and get your readers to actually scroll down to see more of what you have to offer, you REALLY have to show them what you are made of.
What's your hook?
How are you different from thousands of other blogs out there?
With my first blog, I tried to write what I THOUGHT my readers wanted to read. I sounded sweet and fluffy and made myself nauseous and ready to throw a white flag pretty quickly.
I made a much better choice when I started Traffic Generation Cafe: I decided to use the voice I ALREADY had.
Be myself – what a novel idea!
Turned out that was exactly what made my blog successful: no fluff, no rose-colored glasses, just plain-looking bulleted posts that contained nothing but actionable advice.
If your blog is voiceless, then you need to find an angle that sets you apart from the rest of the herd NOW.
Here are some possible ideas:
1.   If you have a great personality already, look no further; just be yourself.
2.   Take complex subjects like search engine ranking optimization (wow, what a mouthful!) or SEO link building and make them sound simple.
3.   Create a multi-author blog and share different views on a controversial subject.
4.   Have a reader-driven blog, where readers ask questions and you answer them in blog posts. In the beginning, you might have to browse other blogs to find questions you could answer or come up with your own.
5.   Create a video-log, communicating with your visitors via videos exclusively. Many readers learn much better from video, but for those who don't, plus for SEO purposes, I'd publish video transcripts to go with each video.
6. Failing to Choose the Right Blogging Platform

This wasn't one of my mistakes, but I think it's important to mention it here since I see so many bloggers take the wrong turn on this one.
It doesn't take a brainiac to do a quick research on Google and learn that a self-hosted WordPress.org blog is the way to go.
Sure free blogging platforms like Blogger.com, WordPress.com are much easier to set up and don't cost you a penny.
HOWEVER, consider this:
1. MONEY: free platforms are definitely not huge fans of you trying to make an income off their sites, which means no AdSense, no paid ads, no affiliate links.
If they catch you do anything against their TOS, they'll shut your blog down in a jiffy without any warning.
2. FUNCTIONALITY: most of the cool internet marketing tools like plugins, themes, and support are for self-hosted blogs only. Without having access to such tools to enhance your blog, you are giving your competitors everything they need to take over your niche.
Marketing Takeaway
My grandmother was right when she said "Learn from other people's mistakes."
Did you do it? Of course, not.
But you don't have to make the same mistakes I made. It's up to you.
Love it or hate it? Comment to show me that you're alive!