Browsing articles in "SEO Blog"
I am regularly asked about the effectiveness of article marketing. It's been a little over a year since the first Google Panda update in February 2011 when many sites took a major beating in keyword rankings.
While researching free SEO tools, I found a nice feature in SEMRush that allows you to see the number of keywords a site is ranking for over time. Using a graph that pulls information from the last four years, you can easily see if and when Panda updates hit the site. You can also tell if the site has since recovered their rankings.
The following are some of the top article directories and how they have fared in keyword rankings since the first Panda update. Note the spike around 3/2011 in the graph and everything thereafter.
Examiner
Alexa Global Rank: 806
PageRank: 8
Website: http://www.examiner.com/
Editorial Guidelines: http://www.examiner.com/assets/handbook/index.html
Squidoo
Alexa Global Rank: 209
PageRank: 7
Website: http://www.squidoo.com/
Editorial Guidelines: http://www.squidoo.com/originalitypact
HubPages
Alexa Global Rank: 293
PageRank: 6
Website: http://hubpages.com/
Editorial Guidelines: http://hubpages.com/faq/#what_is_allowed
EzineArticles
Alexa Global Rank: 314
PageRank: 6
Website: http://ezinearticles.com
Editorial Guidelines: http://ezinearticles.com/editorial-guidelines/
Article Alley
Alexa Global Rank: 7,508
PageRank: 5
Website: http://www.articlealley.com/
Editorial Guidelines: http://www.articlealley.com/guidelines.php
Go Articles
Alexa Global Rank: 2,660
PageRank: 3
Website: http://goarticles.com/
Editorial Guidelines: http://goarticles.com/author.html
Articlesbase
Alexa Global Rank: 1,321
PageRank: 6
Website: http://www.articlesbase.com/
Editorial Guidelines: http://www.articlesbase.com/editorial-guidelines
ArticleSnatch
Alexa Global Rank: 4,834
PageRank: 5
Website: http://www.articlesnatch.com/
Editorial Guidelines: http://www.articlesnatch.com/submitguidelines.php
Amazines
Alexa Global Rank: 6,336
PageRank: 4
Website: http://www.amazines.com/
Editorial Guidelines: http://www.amazines.com/Article-Submission-Guidelines.htm
Suite101
Alexa Global Rank: 3,802
PageRank: 6
Website: http://www.suite101.com/
Editorial Guidelines: http://community.suite101.com/support/suite101-submission-guidelines
Helium
Alexa Global Rank: 4,842
PageRank: 5
Website: http://www.helium.com/
Editorial Guidelines: http://help.helium.com/helium-writing-standards
Buzzle
Alexa Global Rank: 1,868
PageRank: 6
Website: http://www.buzzle.com/
Editorial Guidelines: http://www.buzzle.com/authors/become-author.asp
ArticleCity
Alexa Global Rank: 9,756
PageRank: 5
Website: http://www.articlecity.com/
Editorial Guidelines: http://www.articlecity.com/article_submission.php
Self Growth
Alexa Global Rank: 5,030
PageRank: 6
Website: http://www.selfgrowth.com/
Editorial Guidelines: http://www.selfgrowth.com/submit_articles
Bukisa
Alexa Global Rank: 7,681
PageRank: 5
Website: http://www.bukisa.com/
Editorial Guidelines: http://www.bukisa.com/info/bukisa-101
Do you use article marketing in your online marketing strategy? Has it been effective since Panda? What directories would you suggest?
Every color is associated with a specific quality or emotion. They have the power to impact shopping habits of consumers. They can make readers happy or sad. They can fill visitors with excitement or depress them. Bad or unmatched colors can also drive users away. Today, bloggers are more concerned about creating top quality content and using social media to increase shareability. That's fine. But you can never ignore the value of colors when it comes to building a blog your target audience will love coming back to over and over again.
Before we delve deep into how colors can make a difference to your blog, let's have a look at different specific qualities of different colors (according to the North American mainstream culture).
Major corporations spend thousand of dollars to identify colors that work best with their target audiences. Whether it's about developing a product or packaging it attractively, colors have a vital role to play. It's because different colors have different meanings for people of different cultures and backgrounds.
Significance of Blog Color Scheme
If you understand the meaning of different colors and know how they can affect visitors' behavior, you'll be able to choose the right colors for your blog. Use of appropriate colors in designing can increase the time spent on your blog by readers. It can also compel readers to return again.
According to a study, 52% of visitors didn't come back to a blog only because they didn't like its color and design. That means any mistake in choosing the colors for your blog can make a huge difference. Whether you want to build a brand, gain the trust of your blog readers, enhance readability on your site or make visitors feel at home, you should pay careful attention to choosing the most suited color scheme for your blog.
Choose appropriate colors for each of these blog sections –

The Header
The Content Body
The Sidebar
The Footer
Colors can increase blog readership by around 40%. They also ease the process of learning and comprehension. The color of images you add to your blog posts also plays an important role in holding readers' attention.
The size of the blogosphere continues to swell. If you don't choose the right color scheme, it might be tough to stand out in the crowd.
Think of Your Readers (the Target Audience)
Colors for a blog should be chosen according to the specific requirements of its target audience. To achieve success, you should first try to gather as much information about your readers or the target audiences as possible. Elements like cultural differences, class differences, gender differences and geographical locations are important considerations for selecting colors that your target audience would be comfortable with.
People belonging to the working class prefer colors like blue, red and green while those with high educational backgrounds like obscurer colors. Likewise, most of the women prefer red and orange colors. People from different geographical locations also respond differently to different colors.
Don't Forget Your Brand
Colors have the potential to increase brand recognition by as much as 80%. That's why the color scheme selection must always be done in the light of the brand value that you desire to create. If you have a blog attached to your website, you should never ignore the known brand colors.
Does your blog use the right colors? Please feel free to talk back in comments.
One of the many questions looming around the new Facebook pages with timeline design is how brands that are more informational and less visual going to fare with the timeline cover photo. So today, let's take a few minutes not thinking about all of the other massive changes to Facebook page functionality and instead take a look at some of the top well-known brands in the online marketing space using the new Facebook pages.
Search Engine Land
I decided to start off the list with Search Engine Land because their photo goes to show that anything goes with Timeline cover photos. Does this mean that SEL thinks they rock? Maybe. Whatever it is, it is cute!
HubSpot
HubSpot uses an artistic rendering of a city skyline plus their logo as their Timeline cover photo. It's a simple and creative way to represent their brand.
Raven Internet Marketing Tools
Raven Internet Marketing Tools uses a quick snap of what looks like their booth at a conference as their Timeline cover photo. It's a great way to show a little about their product and their involvement in industry events.
Mashable
Mashable adds the people element to their Timeline cover photo by using this mosaic of Mashable's members. How awesome would it be to have your avatar featured in this collage!
BlueGlass
BlueGlass uses their Timeline cover photo to highlight their upcoming Internet marketing conference in Los Angeles. It's a great way to draw attention to what is happening now with your business.
Distilled
Another example of putting people behind the brand, Distilled uses this awesome shot of their team as their Timeline cover photo. They certainly do fit their description of enthusiasm.
Search Marketing Expo
Although I'm not sure how I feel about the quality of the photo, Search Marketing Expo uses the perfect Timeline cover photo to show what it is like attending one of their conferences.
WebProNews
WebProNews uses a mixture of celebrities and Internet rockstars in their Timeline cover photo as a part of their interview collage. It certainly made me curious enough to go to their website and see if I could locate some of these interviews!
Unbounce
Unbounce uses their Timeline cover photo to showcase details about their main product. It's a simple way to let people know what your brand does when a visitor comes to your Facebook page.
AllFacebook
There's nothing wrong with simplicity if all else fails and you can't come up with a creative Timeline cover photo idea. AllFacebook just uses their name on the standard Facebook blue background.
What are some favorite Timeline cover photos you've seen so far on pages using the new Facebook page with Timeline design? What are you planning to use for yours? Please share in the comments!
When you own a blog, a great deal of the content is most likely going to come from you. Occasionally, you might start one and hire people to fill it for you while you run the day to day. Whatever the case, you have to know how to properly edit a guest post to make sure it properly reflects the tone of what you are trying to create.
That isn't to say your guest blogger isn't a fantastic writer; they probably are. The problem is formatting, usually. They will have a certain way of writing, and though they might follow by things based on what they see on your blog as far as content, they might miss a couple of steps that are glaringly obvious to you, even if it isn't to them.
Before we go into the actual guest post proof-reading process, here are a few helpful resources for you to make it easier:
In order to make the process of editing this posts more simple, you can try using this easy checklist, or creating one of your own.
Put Together A Welcome Sheet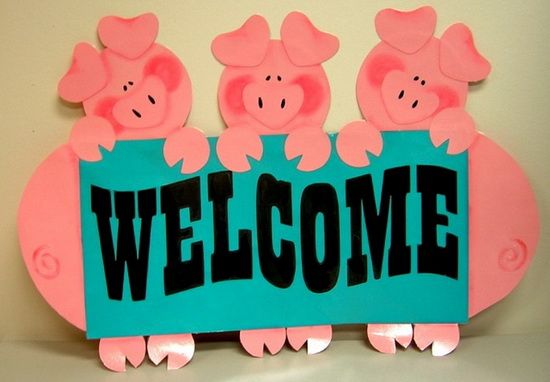 This has been an endless help to bloggers for years. You simply create a welcome sheet with all relevant information about writing for your site. This includes how you wish them to format, tag and proof read their posts. One way that makes it easy is to copy/paste a post already on the site and write notes to break down each part. This shows them exactly what you want and will reduce your editing work. They will still probably get a thing or two wrong, but that is better than having to reformat each post to your specifications each time. If there is anything on there you want them to steer clear of, such as a certain topic, language or tone, let them know in this sheet.
Check For Copied Content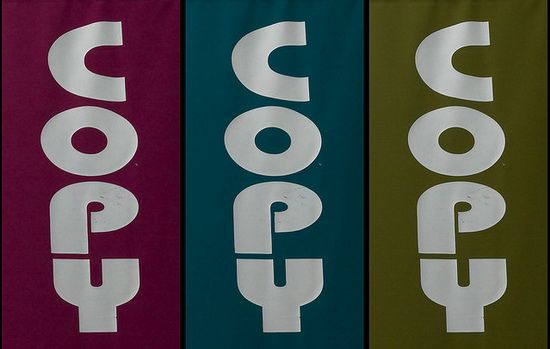 While we hope the posters we hire will be honest, not all will be. Some are looking for a quick buck and will do anything to get it. This includes copying or barely rewriting other peoples work. There are many programs out there for checking for plagiarism, but the most well know is Copyscape. For just a few cents you can check a post for copied content online. Keep in mind that if they used a credited quote, it will show the source. Google is another fantastic resource for a quick look into potential content problems.
Check The Facts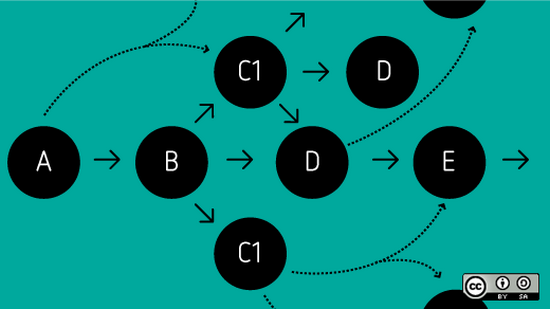 I can't tell you how often a blog has been burned because a guest poster, usually not well known, has mistaken a fact. It might not be a lie but a misunderstanding, or an unreliable source. If they are making a claim or offering anything that is based on facts or statistics, or even quotes, double check it before you publish. It isn't enough to tell people that you didn't know. You are the blog owner, and so their protection in cases such as this. But you don't have that luxury, so make sure you are covered. If they are making a claim that seems extreme, hard to believe or controversial, ask them to explain sources and what led to the conclusion so you are prepared in case anyone asks questions.
Decide If You Like It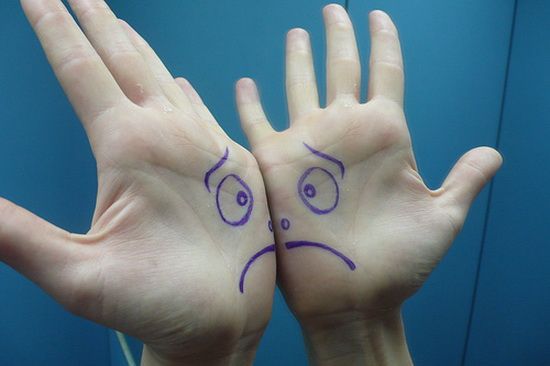 It is your blog, so you have to enjoy what is being written on it. Especially when you are planning on having the writer back. Be honest with yourself about whether or not you like a post. If you don't like it, take some time to pick out reasons why. Then, approach the writer with suggestions on how they might change it to better reflect the tone of the site. If you don't like any of it, ask for a rewrite or just don't use it.
Check Web Vs Print Writing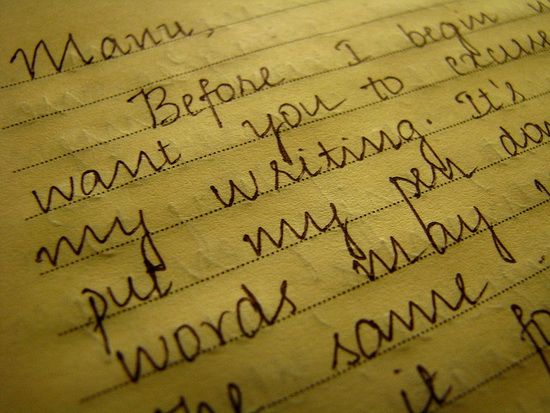 Bloggers generally known how to write for the web. This means headers, subheaders, lists and short paragraphs. It is second nature for most writers of the Internet generation to do this. But some aren't aware and write it like a long essay. A block of text is never good for the web, so check the formatting and do any addition breakdown if you have to.
Be Careful Of Links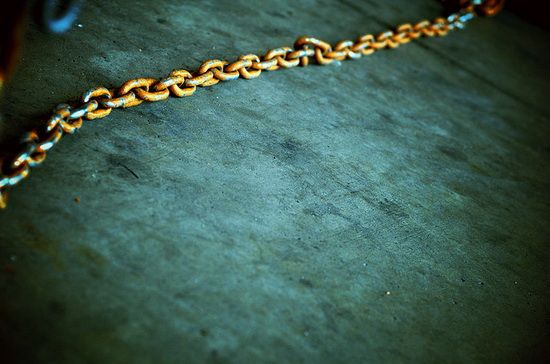 Too many links will always equal spam to a reader. Especially for those who have grown up with the web and know how to spot a filler post. Two links per post is usually enough, with a possible link or two in a byline. Make sure they aren't overdoing it, unless it is a review post that needs to go to specific products.
Watch Out For Licensing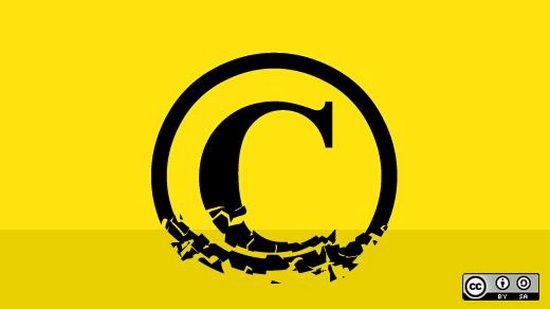 Make sure you pay attention to the licensing when using any image, as some might only be royalty free with credit. Here's a quick guide into CC-attributed images and how to credit them.
Something that might be useful for you in reviewing posts for your site is using tineye.com or the reverse image search with Google Images. I use it to see if there is already a similar article (or an exact copy of that article) on the web that uses that same image. You can spin text, but it's much harder to spin an image!
Similarly, it's a great way to see if someone is submitting a copyright image in a guest post.
Conclusion
This is a simple checklist that will help you enure quality posts every time you hire a guest blogger to cover your site. You can easily create your own to establish a more customized method of checking up on content.
Are you using a social media calendar to keep you organized? Many experts suggest utilizing a social media calendar to make your time more efficient and to keep things consistent. Similar to an editorial calendar, a social media calendar lays out a rough sketch of what your week, month and sometimes year will look like as far as messaging and interaction through social channels goes. Lisa Buyer gives a great overview of what a social media calendar is on SearchEngineWatch.com if you're interested in learning more.
In addition to Lisa's great suggestions I wanted to share a few tips of my own to help you improve efficiency and consistency. Here are four of them:
Be Consistent and Use Data
When many people are responsible for monitoring and responding via social channels for a brand, consistency can sometimes fall to the way side. Look back at your own brand's messages from the last month. Is there consistency, relevancy and organization? Even the most well thought out social media plans can get misaligned.
Examine the messages you and your team sent out in the past month and look for consistency. Make changes to your processes and add information to your social media calendar to help with consistency as needed. Pre-populated messages or a bank of messages can at times aid in keeping things consistent. Tweets and posts about holidays, days of remembrance, for special promotions you know about in advance, to re-promote website content or even in response to commonly asked questions are great ideas for a bank of messages. These evergreen social messages can be used and improved to fit the need at the time.
I often look at the past month's messages at a whole when I'm preparing a month end report  and analyzing any of the data available to me: website analytics, Facebook Insights, click through rates via bit.ly, social search numbers from sites like Topsy, etc… Looking at both of these areas will help you to identify gaps in consistency as well as gaps in strategy or messaging style. Overtime you'll be able to compare this information month over month and year over year to see trends. What messaging style is working and which isn't? What time of day and time is best? This information can be added to your social media calendar.
Avoid the Social Media Time Suck & Use Tools To Help You
Inevitably social media can be a huge time suck. When you're looking at data, examining messaging, engaging with customers or prospects…the hours just fly by. That's why it's important to keep yourself on track and avoid interruptions when working on specific tasks. Close your e-mail, avoid distractions at the office and stay aware of the time.
Just being aware can help you to be more efficient. Add estimated time for tasks into your social media calendar. Gauge consistency of time with your teams work. When it comes down to asking if there is return on this social media investment, you'll at the very least have some raw data to work with that shows the effort put forth. Additionally, if you're managing a team you can instruct changes to processes.
Last but certainly not least, my suggestion to you is: use tools! If you aren't already using a few tools in your social media arsenal then you should start. I'm a huge fan of Hootsuite and enjoy their pro account platform – to me it's worth the spend. Monitoring keywords, mentions and scheduling tweets on occasion (yes I admit I do this) are just a few ways the platform can help. Additionally Tweetdeck and Seesmic are platforms commonly suggested.
A tool that can be used to help with your social media calendar is suggested for users who are on social media to promote their blogs. If you have a WordPress website you can add the Editorial Calendar for WordPress plugin. Here a writer discusses how using this type of plugin can help improve efficiencies.
Do you have additional tips to help improve a social media calendar? 
Facebook celebrated the International Data Privacy Day last month (January 28, 2012). Around only a month later, The London Sunday Times
reports that Facebook accesses personal text messages of users who download the social network's smartphone application. Fox News also covered this story saying that Facebook is spying on phone users' personal data.
However, it's not only Facebook that's spying on users' personal information. A number of other high profile web firms are indulging into this practice. Several similar cases have been reported lately.
Widely popular companies like Flickr (a photo sharing site by Yahoo), Badoo (a social discovery website) and Yahoo Messenger are stealing private data of smartphone users. Recently, Twitter also admitted storing users' private data including contacts lists and address books.
Should web firms spy on customers' personal data?
This is a burning issue for all high profile web firms, and the user. Today's users are highly concerned about how their personal data will be handled. In fact, 'user privacy concern' is one of the emerging digital trends in 2012.
Though many web firms would claim to disclose the permission to use customers' personal data, very small percentage of people actually goes through the terms and policies. According to a recent study, around 70% of all smartphone users scarcely or never go through the policies before they download an app on their phone.
Whether you're an advertising agency, a retail marketer, an OS creator, a social networking platform or a search engine, you can never ignore the privacy issue regarding personal customer information. It's, therefore, crucial to provide users with more knowledge and control over their personal data.
A Smartphone App – An Excellent Tool to Extract Private Information!
Your personal information is extremely valuable. Since companies know that they can cash in on this private data in many ways, they use different ways to collect the same. And smartphone apps give web firms an excellent opportunity to extract a vast amount of private information as users download the required apps on their phones.
The App Store features more than 500,000 iPhone apps, belonging to different categories. Android phone users, on the other hand, can download more than 400,000 different apps.
In the United States alone, 91.4 million people use smartphones. As texting is the most popular activity on smartphones, companies can go to any extent to collect this private data and use it to their business benefits. And the usage of smartphones worldwide is continuously on the rise as well.
How Comfortable (or Safe) are You?
It's not just the location information that's being disclosed while you download an app. Mobile application developers can get their hands on your phone's contact lists, address books and text messages. Unless consumers are given clear notice about privacy policies and total control over their private data, downloading apps poses a big risk.
Are you a smartphone user? Please feel free to share your views and opinions on this burning issue.
Video marketing is hot right now, and chances are you may have already tried to capitalize on that with some videos on YouTube. You may think you are done once you have uploaded your video, optimized it for searched, and shared it with your audience. But if you're only checking your number of views from this point out, then you're missing out on some important data – your video statistics.
Public Video Statistics
When logged into your YouTube / Google Account, you can go to your video and click on the statistics button under the video.
First, you will see the public data about your video, viewable to anyone who clicks on it. This view will give you the overall traffic history, plus some details about specific "discovery events" that led to the most amount of views including search queries and sites it has been embedded on.
To make this data private, you can click on Private next to Privacy settings. Then, you can continue to the juicy data by clicking on the View more statistics link – the stuff only available to the video owner.
In-Depth Video Analytics
Within your private video analytics, you can set specific date ranges including the last seven days, last thirty days (default), this month, last month, this year, last year, lifetime, or custom range. I prefer using the lifetime option which will include data from December 2009 to the present. Then you can see the following information on the Overview screen for the data range specified.
Number of views.
Channel subscriber changes.
Video engagement (likes, dislikes, comments, shares, favorites added, or favorites removed).
Demographics (top viewer locations, male vs. female).
Video discovery including top playback locations and traffic sources.
You can click on any of these boxes for more information. I find the most useful areas to be the following – you can access them using the menu on the left hand sidebar.
Demographics
This will show you where the majority of your viewers are coming from and the gender breakdown between male and female viewers.
Playback Locations
This will where most people watch your videos. You can also click on the link for Embedded player on other websites to see what websites have embedded your video. This information could come in handy in a variety of ways, such as asking someone who likes your video to link to your website, connect with you on a social network, or accept a guest post from you.
Traffic Sources
This is another hotbed of information about your video. Click on the links to see where on YouTube your video receives views (such as another member's favorites or your own channel page), external websites linking to your video, YouTube search terms leading visitors to your video, Google search terms leading visitors to your video, and more. The search terms leading visitors to your video can be especially helpful when you want to create more videos but are unsure what keywords to target.
Audience Retention
Not sure if your videos are too long or too short? Wonder what part of your video content makes people leave? Find out by looking at the Audience Retention graph which shows you what times during the video people start to exit. This can help you change the length of future videos to fit your audience's attention span.
Engagement Reports
Engagement reports will tell you more information about people who subscribe to your channel, like or dislike your video, favorite your video, comment, or share. This can help you learn more about the audience that actually engages with your video as opposed to just watching it.
Do you use your YouTube statistics and analytics? How has this information helped you in future video marketing campaigns?
A resource page gives your blog readers one more reason to come back. But do you know what a resource page is? A resource page is actually a
blog post that contains links to several other posts around a specific topic. Creating resource pages has become a habit with professional bloggers. First, they try to write posts on every useful aspect of an issue (or problem). Once they have written several blog posts addressing a similar topic, they go on to create a resource page that their readers can return to over and over again.
A resource page brings several benefits to bloggers –
It increases time spent for a single visitor.
It compels readers to visit a blog again and again.
It establishes a blogger's expertise on a specific topic.
It works as an excellent link-bait.
Whether you want to get lots of organic backlinks or earn the trust of your blog readers (so you can convert them quickly), creating multiple resource pages on your blog is just the perfect way to go.
Think of 'Resource Pages' as Your 'Biggest Hits'
Readers love to bookmark and share resource pages. Though you may have a lot of other top quality articles on your blog, packaging multiple top quality articles into a single post can prove to be the biggest hit. Such blog posts have the capability of going viral within a short span of time, attracting lots of traffic and generating lots of unsolicited (natural) backlinks for your blog.
How to Create a 'Resource Page'
The best part about writing resource pages is that it doesn't take as much time as writing a full blog post does. If you have multiple best posts around a similar topic, you can have a resource page up and running on your blog within minutes.
Here are the basic steps that you need to follow –
Browse all the categories on your blog
Pick those categories that have a lot of top quality posts
Select the best posts under those categories
Create the resource page(s)
Give the resource page a keyword-optimized heading
Write a brief but compelling introduction for the same
Add the titles of all selected posts to the resource page
Link the titles to their corresponding pages
Publish the resource page
It's really important to package your resource page well. Make sure you optimize the resource page for the keywords you want it to rank for. Also you should remember to arrange all the posts in proper order, so that the resource pages looks like a useful guide or tutorial.
5 Good Examples
Since examples can quickly give you an idea on what a good resource page should look like, I gathered five of them you can have a look at.
How to Blog: Blogging Tips for Beginners (Problogger.net)
How to Write Magnetic Headlines (Copyblogger.com)
Growing a Blog (About.com)
How to Build an Email List 101 (TrafficGenerationCafe.com)
Search Engine Land's Guide to SEO (SearchEngineLand.com)
So, are you going to create resource pages on your blog now? Please let me know in the comments section below.
A customer of luxury brands seeks a connection and is looking for a brand that can improve their lives and simplify their lives too. If your site caters to this particular demographic, then you should check out Four Seasons recent report: The Luxury Consumer In the Digital World: Then & Now, 2012 Four Seasons Luxury Trend Report.
Quite a few tidbits stand out in the report that can help you market to a luxury customer.
Global Market
Don't forget about your global market. Luxury buyers aren't just nationwide they're worldwide. Attract visitors from overseas particularly European markets, China and Latin America. The global luxury market is expected to grow by 10% in 2013, according to consulting company Bain & Company.
Customization
According to the Affluence Collaborative, 34% of luxury buyers expect products and services to be customized to their needs. Offering cookie-cutter only products and services certainly won't attract a large part of this demographic.
Reviews
92% of Internet users read online reviews and 89% of reviews influence purchasing decisions. This is the case with the luxury buyer, so place importance on getting more reviews, responding to reviews and claiming all those profiles. New local search sites seem to pop up every day, so when they do be sure to claim your profile and ask for a few reviews.
Facebook
72% of those wealthy that were polled were active on Facebook. This might not be an obvious choice, but using Facebook to market to your luxury customer can prove beneficial. If you aren't convinced at first maybe try your hand at Facebook advertising. Test out different ads and see how they perform. If ads seem to be worthwhile it may be time to start a page, promote the page to encourage likes and update status messages regularly.
Location Based Services
Apps like Gowalla and Foursquare are perfect marketing channels for most brands. The luxury customer is utilizing these apps, since a large number own smart phones. The trend report showed large growth in this area and predicted more. Encourage check-in's at your location, encourage reviews/tips and respond as appropriate.
Mobile Phones
As stated above, the trend report found that smart phone ownership in the luxury marketplace is high. Marketing via mobile devices – through apps, mobile advertising and SMS campaigns – is a growing trend in coming years. The cost can be expensive for some mobile marketing. Developing an app has a lot of development time involved and an SMS campaign can be expensive. Look at all options and don't forget about mobile search advertising.
What trends stood out to you in the report? Share with us in the comments below!
Infographics (short for information graphics) have almost flooded the web in the recent years. I love infographics for their sheer capability to quickly
translate complex ideas into a format that's easy to scan and fun to look at. If you've adequate time and resources, you can definitely create your own infographics and publish them on your site while using them as part of a linkbait campaign. If you're a blogger, you can use infographics to generate interest among users and attract their attention immediately by engaging them visually.
MBG (My Blog Guest) is already doing a great job bridging the gap between publishers and guest bloggers. I always recommend people who are looking for guest posts to visit MBG and experience how well it works.
This time, MBG has gone one step further. In addition to offering an 'Articles Gallery', MBG has now introduced an 'Infographics Gallery'. That means you can now find both guest posts as well as guest infographics in one place. But before you head straight to MBG's infographics gallery, you should make yourself clear on how it works.
Let's have a look.
It's a Win-Win Situation Again
The best part about MBG is its very pragmatic approach of thriving on their community members' suggestions. The new feature – the Infographics Gallery – is also therefore a brainchild of user suggestions. And that leaves no doubt that leveraging this useful gallery can create a win-win situation for both the guest infographic author and the publisher. Publishing infographics on your blog, on one hand, diversifies the content. On the other hand, getting infographics published on someone else's blog helps the content go viral quickly.
Bonus Tips on Creating Great Infographics
I would also want to use this opportunity to expand a little on how you can create infographics that look great and encourage more shareability. A lot of businesses (big and small), bloggers and internet marketing companies are already leveraging the exciting benefits that infographics have to offer. The dark side of the story is that there are still plenty of infographics that address trivial topics and ignore the most important principles of information design.
Here are a few quick tips that you can use –
Define your purpose of creating infographics
Identify the kind of audience you want to address
Gather insightful data that your target audience will be interested in
Synthesize the gathered data while cutting out the fat
Create an attractive design (consider data density, accuracy & Readability)
Yes, there are several free tools that you can utilize also to create visually impressive inforgraphics. For assistance, you can check out tools like Creately, Many Eyes, and StatPlanet.
Infographics carry high shareability as compared to images or text. If you're planning to spruce up your blog, make it more interesting and engage readers quickly, publishing and sharing infographics is just the perfect way to go. With a resource like MBG's Infographics Gallery, it's not hard to find infographics belonging to a range of niche industries.
Thanks Ann for giving us one more great reason to use MBG !
Don't forget to watch this video that provides a detailed explanation of how the main gallery at MBG functions.
Please feel free to share your views too.