Browsing articles in "SEO Blog"
As you're getting back into the swing of work after the long Memorial Day weekend, here are the posts you don't want to miss:
Once you get a chance to go through them, be sure to leave a comment and let me know which link was the most useful to you!
Viral Content Buzz: Why Social is The New Backlink 

Find out nine different places where you can promote your website or blog, as well as how you can use Viral Content Buzz to promote your blog's best posts.

15 Things You Need To Know About The #NewGooglePlus 

"Infographics will display in a nearly-useful size, A Hangout is now any form of group communication & You can now send money through Gmail/Google" are just three of the fifteen topics covered in this image and video rich post.

A Facebook Update In Real Life: If you're in need of a good laugh, this 2.5 minute will do the trick!

What should we expect in the next few months in terms of SEO for Google? 

Although 7.5 minutes may sound long for a YouTube video, since this one comes directly from Matt Cutts and addresses several important issues, it's definitely worth watching the entire thing.

SEO Experts Interview: What's the Hottest New SEO or Social Media Tool This Year? 

Ann Smarty, John Rampton, Ashley Moreno, Jon Henshaw, Alexis Grant, Viktar Khamianok, Tyler Shannon, Scott Langdon and myself all share the SEO or social media tool that we're currently the most excited about using.

Penguin 2.0 and Future Google Updates 

Kev Massey covers several topics related to Google's Penguin 2.0 update, including hacked sites, authority authors and result clusters.

5 Clever Ways Your Business Can Use Video to Drive Traffic 

Steve Young discusses how creating a parody, your own whiteboard animation and three other video strategies can help you drive traffic.

Klout Integration Pushes Human Powered 'Expert' Answers Atop Bing's Search Results 

Greg Finn goes over Klout's official entry into the social answers space, as well as the impact this integration will have on Bing.

Great Comment on "Repurposing Content: The Definitive Guide" 

If you missed this guide when it was originally published in January, bookmark and read the entire thing when you have some time. But even if you already checked it out earlier this year, be sure to check out the very thoughtful comment Eugene Farber recently left on the issue of "over-repurposing" content.

How To Add Google+ Comments To WordPress Easily 

Find out how to add Google+ comments to your WordPress blog by using code, code for the Thesis theme or one of three plugins. Also get

Just Ask Kim's

opinion on how this type of commenting system will impact a blog's SEO efforts.
Google search penalties have become so frequent, right? The worst part about such penalties is that your site can face the heat even if it has a single page of spam. I'm sure you heard about the manual penalty levied on Mozilla. After Google detected user-generated spam, they sent Chris More (Web Production Manager at Mozilla) a notice about the manual penalty.
There are several cases like these.
It's not just small business websites or blogs that face manual penalties from time to time. Even big brands around the globe are hit with manual penalties by Google. Though you make every effort (most importantly after Google's Panda and Penguin release), manual penalties are sometime unavoidable. Many times, you won't even be able to know why you got into trouble.
Google search penalties can be broadly categorized into –
Manual Penalties
Algorithmic Penalties
However, in both the cases you are sure to lose keyword rankings for some or all of your site's content, which had good rankings earlier.
You may be ready to deal with a manual penalty by Google when you know the reasons (i.e. you get a notice). But what to do when you don't have the slightest idea as to why your website was penalized?
It happens many times.
This is what you should do when you have no idea what's gone wrong with your website or blog – go to Google's Webmaster Central help forum.
If you are not sure what might have gone wrong with your website, the first thing to do is to figure out why you're in trouble. According to Matt Cutts (the head of web spam team at Google), Google's webmaster help forum has plenty of experts who will provide you adequate help. You can submit your site there are post your questions or ask for recommendations.
Many times, the answers that you get on the forum will be excellent, golden pieces of advice. However, sometimes these volunteers might not be able to cite the exact reasons as to why a site was penalized.
Though this is an excellent web forum to seek help, you should also keep your eyes and ears open before arriving at a decision.
Filing a reconsideration request is yet another way of collecting more details of the manual penalty imposed by Google. If you are not satisfied with what you are advised on Google's Webmaster Central help forum, you can file a reconsideration request so Google itself can provide you more details. If you know the problems already, you can fix the issues first and then file a reconsideration request to get your site back into the Google search results.
After the Manual Penalty is Removed …
Since you already faced a manual penalty, you wouldn't want to get into the same trouble again. Therefore, it's important to take a microscopic look at your website and take the safer route.
Once the penalty has been removed, it's high time to get the basic issues with your SEO fixed as quickly as possible. For example, your website's internal architecture should be in order. The source code must also be clean. Duplicate or low quality content should be removed, even if it's in the least quantity.
At the same time, you should quickly launch a link building campaign in order to generate top quality backlinks for your site.
Even if you were able to recover from a Google manual penalty first time, it may not be the same with a second penalty. Worse still, you may not be able to get rid of a second Google manual penalty at all!
Here is a short video where Matt Cutts talks about manual penalties vs algo updates.
Please feel free to share your opinions.
If you're signed up to my weekly newsletter, you know what to expect from this post. If you haven't had a chance to sign up for it yet, I've been using the newsletter to put together links to the best SEM & SEO content I've come across during the last week.
Since I've been really pleased with the feedback I've received about the newsletter, I decided to expand the format and publish the links & summaries here.
So without further ado, here are the six links you don't want to miss:
How to Contact Google 

Whether you have an issue with Google+, a Google Business account, AdWords, Analytics, Webmaster Tools, GMail or even YouTube, Kristi Hines has put together an incredibly useful post that will help you get in touch with an actual human being at Google.
While we're on the subject of guest blogging, I just wanted to share that we've expanded our guest blogging service to offer Silver, Gold and Platinum packages. This makes it easy to get exactly the type of posts you want based on specific metrics like domain authority, PageRank and "social signals". If you're interested in getting all the details and pricing info, shoot me an email and I'll send them to you.
Once you get a chance to check out all the posts, be sure to leave a comment and let me know which one you thought was the most informative!
The mighty Internet.  It has unquestionably changed life on this planet.  I would wager that there has been no other single innovation that has impacted present generations as much as the simple idea of allowing computers to communicate with each other across the globe.  Also, it allows myself and countless others to support ourselves and our families.  All because computers can talk to other computers.
Anyone over 25-ish years old likely remembers pre-Internet life.  Google was spelled "googol" and existed merely as a humble noun, not the mis-spelled noun/verb combo that we all know and love today.  If you wanted to acquire new knowledge or information and lacked someone whom you could outright ask, your options were to either to crack open an encyclopedia or visit the library.  Of course a visit to the library in those days involved a long walk in the snow that was oddly uphill both to and from the library.  Barefoot.  Shoes weren't invented yet, either.  Times were very odd in the pre-Internet days, kiddos!
Though I'd certainly give a shout-out to anyone who remembers playing Legend of the Red Dragon on a 2400 baud modem connected to a local area BBS back in the day, this post is actually not about the old days of the Internet.  Rather, I'd like to discuss what people use the Internet for in the present day.  We are speaking of a tool of immeasurable value.  The Internet is phenomenal beyond words.  As per my understanding, the Internet is made purely of magic and is responsible for not only the creation of gravity, but also magnets.
As human beings, one race sharing this planet, what do we choose to do with this most amazing technology?  Mostly Facebook, apparently.  Google, YouTube and Wikipedia are also high on the list of most-visited websites.  Twitter, Yahoo, Amazon and eBay all round out the upper crust.
As for the most popular online activities, email is in the lead with "use a search engine" as a close follower.  Get news, purchase a product and social networking round out the top 5.
Time is our most precious commodity.  A lot of us spend a lot of time online.  What are we receiving in exchange for this time?  World news?  Celebrity gossip?  Perceived social acceptance?  Products that we likely don't actually need?  …Profit?  A level up in an online game?  Eye strain, maybe?  Epic collections of .mp3s or other media?
I love the Internet, likely you do as well.  As with all beloved things, treat it appropriately.  Consider your time, and how you spend it.  Be sure you get a proper return on your investment, so to speak.  Consider not only the quantity, but also the quality of the time you spend online.  It is certainly not my place to discourage Internet usage, again it is my livelihood, but remain aware of the larger picture and the great, big wide world that isn't on the web.
I have to say that I'm quite proud to look back and see just how far Viral Content Buzz has come in a little less than seven months. But while we're really happy with what we've accomplished, that doesn't mean we're going to sit back and coast. On the contrary, we're happy to announce the rollout of a bunch of new features!
Since we've been gradually testing and adding some, here's a look at everything we've added over the last few months, as well as our brand new features:
Pinterest Support: Share any infographics or other images that you want through Pinterest. This VCB post

has some tips that Pinterest newbies will find especially helpful.

StumbleUpon Support: Just like Pinterest, we've now made it super easy to use VCB in conjunction with StumbleUpon. And as with all the sites we support, you have full control over exactly what you promote and share.
Bookmarklet: If you want to use VCB with a single click in Firefox, Chrome, IE or Safari, all you need to do is grab the VCB bookmarklet here

. And if you're on your iPad, you can get a bookmarklet for it

here

.

Scheduling Tool: This makes it really easy to control exactly when you want sharing to happen.
Customizable Dashboard: Easily switch between a traditional scrolling layout and a Pinterest-style layout that puts multiple stories on each row.
Labels and Folders: Under "My Projects," you can use labels and folders to keep everything organized by topic, site, client or any other structure that you want.
Karma: Our one-liner for this feature is "the more approved posts you have, the closer you are to being a trusted member."
Project Report: Easily see who shared what, and when they shared it. We've also made it dead simple to download and/or email a report.
Last month, Ann published a post detailing what the Labs section of Viral Content Buzz is all about. While I highly recommend reading her post, we'll go over a quick summary now.
VCB Labs is all about coming up with tools and resources to help content marketers. Currently, there are three free tools that anyone can use. They are:
Pinterest Analytics: Get stats for all images on your site that are being shared. This tool also provides features to help you encourage Pinterest users to share your images.
Activity Analyzer: Put in any URL (including an RSS feed link), and you can see detailed information about its performance on Twitter, Facebook, Pinterest, LinkedIn, StumbleUpon and Google+.
Twitter Chat Client: Makes it easy to start and engage in a Twitter chat simply by using our Twitter chat application.
That's Not All
In addition to all the new features that are live and ready to use, we've got several more in the pipeline. Keep an eye out for:
Facebook Page support

Google Plus support
Being able to create & send multiple Tweets at once, and then they'll automatically be spaced out based on the settings you choose (similar to Buffer)
Ann and I truly appreciate all the users who are helping to build VCB into an awesome platform, so be sure to let us know what you think about all the new features in the comments!
Using Social Media Properly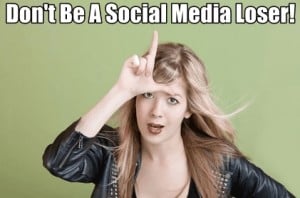 The way we communicate on a daily basis has changed radically over the last ten years. In our ever changing world of communication, social media is what's in vogue. Everywhere you turn you can't escape it whether it is Facebook, Twitter, Google Plus, Linkedin or one of the many others that are cropping up daily. Social media is a way of keeping in touch with the world around us just like reading the daily newspaper used to be. How many people actually sit down and read a newspaper cover to cover anymore? Probably not nearly as many as there were going back even five years ago. How we deliver news is no longer the same.
With new forms of communication, come new rules of the game. While social media is an information delivery mechanism, it is also a way of socializing as well. Those that are really good at social media will tell you being "social" is what matters most. Building relationships is a big part of what social media is about.
Real Estate Agent Social Media Fail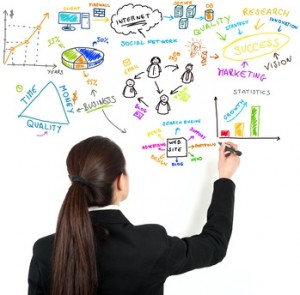 There are countless industries that are really lacking when it comes to social media skills and Real Estate has to be right up there at the top. Having been a Massachusetts Realtor for the past twenty six years, I was immediately intrigued when social media started to catch on. This new way of being able to capture an audience fascinated me.
In fact I was one of the first Realtors in Massachusetts to have a Real Estate blog. Seeing some immediate success only enhanced my desire to use social media as it should be used. One of the best ways to do that was of course to emulate what other successful people were doing. By trial and error I could see that those that were having the most success followed some very simple rules of etiquette. They were not necessarily in the Real Estate industry but clearly had a grasp on making it work for them.
Some of the common denominators of success include thinking of social media as a way to form successful partnerships with others by providing information that could help them learn, laugh, think and possibly reciprocate. Those that do social media well are givers not takers. They do not look at social media as an advertising billboard. The it's "all about me" mantra does not work well in social circles.
Real Estate agents unfortunately are some of the worst violators of many of these simple social media skills. There are many popular social media channels that Real Estate agents are using improperly. I am going to illustrate some of the more common social media blunders below and hopefully if you are a Realtor reading this you will adjust your thinking. It is also certainly possible you are not even in the Real Estate industry and have made the kind of mistakes illustrated below.
Facebook Social Media Fail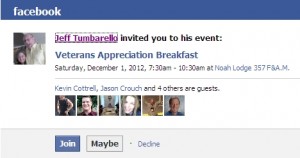 Facebook has to be one of the top social media sites for Real Estate agents making silly blunders. Social media failure here comes in what can best be described as SPAM! One of the more popular Facebook features is the ability to invite people to an event. This of course is terrific if there happens to be a local event that those who ARE LOCAL to the area will want to attend.
A good example of the proper use of a Facebook invite would be a band asking those in their local contacts to come check them out. Using Facebook in this manner is a big win for the band to get the word out and also great for those on the invite list who may enjoy good music.
A Facebook invite however is not for your entire list of Facebook friends! I can not even tell you how many times a week I get the most silliest invites from other Real Estate agents. Hey Bill please come to my pancake social next week in California. Sorry Jeff I am busy selling homes and will not be able to make it. While I am sure the pancakes will be delicious, I won't be flying from coast to coast just to try them.
Kids birthday parties are another Facebook failure that agents just love. Hey Molly the Realtor I am sure your daughters birthday party at some Virginia bowling alley is going to be a blast but Bill the Realtor from Massachusetts won't be able to make it. Seriously folks it doesn't take that much longer to invite people who will want to attend your event. Do you know how absurd you look when you don't think about your actions in social media?
Guess what happens after people get tired of constantly seeing your foolish invites? If you guessed people hit the blocked button it's Bingo for you! The thing is you will never get a notification that you are blocked it just happens. Obviously this is not something you want!
Another thing that Realtors love doing on Facebook is boasting about how busy they are. It goes something like this "OMG I am so busy out showing homes for the third time this week blah blah blah." A quick check of the agent boasting how busy they are reveals they have sold 5 homes all year and it is September. Please if you are going to talk about how wonderful you are doing, at least have the stats to back it up! Other people certainly will and show your competitors to boot.
Google Plus Social Media Failure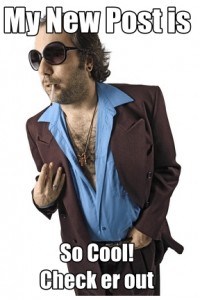 Google plus is the newest social media site on the scene and rapidly becoming one of the most popular. One of the neat things about Google Plus is how you are able to create "circles" for those that you follow. A circle is just another name for a category or group of people. If you are a Real Estate agent you could have circles for a number of things including other Realtors, family and friends, people who share an interest and any number of other possibilities.
What is really neat about Google plus is that not only can you share something "public" which will put your post into anyone's stream who happens to follow you but also directly to a circle as well. As an example let's say I want to share a fantastic post about why Realtors should claim Google authorship. It would make sense if I had a group of Realtors I knew well and interacted with daily, they may want to see a helpful article like this. Google plus allows me to send this directly to them. Since those in my circle know me, it is not unusual for them to get notified of a post I have created. You could certainly call this an instant notification of content worthy of viewing.
One of the ways sharing posts directly with someone in Google Plus can be considered a no-no is when you do not know them. It is not appropriate for one Realtor to send another Realtor their latest and greatest "share" if they don't know the person. Even worse is when a Realtor sends someone outside of the Real Estate industry a direct posting.
It is really a poor assumption to think everyone wants to read or look at what you have posted. There are tons of people who could care less about Real Estate and don't want to see pictures of the home you just sold or what is happening in your town USA. So many Real Estate agents just don't get this. This would be akin to a dentist sending a bunch of Realtors pictures of a cavity they just filled. Most dentists wouldn't even dream of doing something so stupid. Realtors on the other hand, make mistakes like this all too often because they think of social media as one big advertising bulletin board.
Linkedin Social Media Failure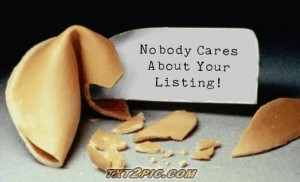 One of the terrific features of Linkedin is the groups that you can become a member of that regularly share great information within a certain niche. Real Estate being no exception. There are quite a few Real Estate groups where fantastic ideas for growing your business are shared. As a Realtor looking to gain a new method to grow your business or finding some cool new technology, some of these groups can be a great place to visit. This of course is the case until some agent comes along and drops a bunch of his or her listings into the site.
Groups on linkedin are NOT for Real Estate listings! Seriously why on earth do you think someone in Massachusetts or anywhere else for that matter would want to see your 3 bedroom Ranch in Oregon? THEY DON'T. A professional group where you discuss ways to improve your business is not an open invitation to SPAM your listing. This again goes back to the billboard mentality that many agents have engrained into their head.
Unless you are marketing a Hollywood superstars property or some other extravagant home owned by a famous millionaire nobody cares about your dam listing. Stop putting listings into a professional Real Estate group unless of course you want to continue looking unprofessional to everyone else!
Twitter Social Media Fail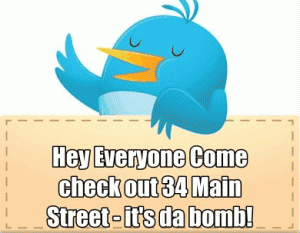 Twitter is another place that some Realtors fail miserably at. The problem here is that Realtors far too often just drop in content and then don't respond if someone has a question. The best example again is the Realtor who will drop one of their listings into the site via a tweet and then when they are lucky enough to get someone to respond it goes unnoticed.
The thing about social media is that you need to use these sites daily if you expect them to work as intended. There is no point in dropping a link into Twitter if you are not going to respond in a timely fashion or at all.
If sharing your listings on Twitter is what your focus is then I guarantee you have failed at this social media site. Twitter is for providing great content that others can use. It is not about YOU! Your focus on Twitter should be sharing valuable information that others can benefit from. The content doesn't necessarily have to be your own either. Sharing other peoples articles on Twitter is what builds relationships and increases your following!
Share Button & SEO Social Media Fail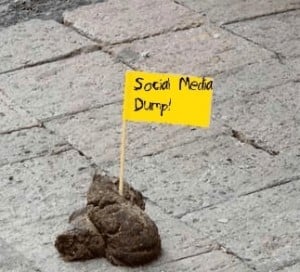 Real Estate agents are notorious for using social media sharing tools that are embedded into their websites as plugins to send their content to various networks and then doing nothing else. Social media is about being social! It is NOT about personal promotion. Stop dumping your content and doing nothing else. Interaction and reciprocation is what makes social media work! All of the social media sites mentioned above are tools to build relationships with people. They are not link dumps! So many Realtors confuse the benefits of social media by thinking it is some kind of exercise in SEO.
In fact one of the more awkward things that you see from Realtors is posting their website address like this —> http://www.sellmyhomeinmetrowestma.com <—- as part of a signature in various social media sites when they make comments like there is some kind of magical SEO benefit for doing so. This is incredibly stupid and does nothing for you other than making you look like a buffoon.
Most Realtors know very little about SEO. This is illustrated very clearly when those in the industry add widgets from sites like Zillow and Trulia to their websites effectively helping those sites outrank agents for their own local keywords. For those that don't understand what I am talking about here is an explanation of how Realtors help Zillow and Trulia gain better web position. SEO is actually a vital part of any Real Estate agents marketing arsenal. There is no doubt what so ever that having your website appear on the first page of Google for competitive Real Estate search phrases is going to help your business!
If you are a Real Estate agent reading this or anyone else in business for that matter, I hope some of what you have discovered here about social media to be an eye opener. Keep in mind that successful use of social media starts with engaging others. Provide great content of your own and share others content as well. Make sure you reciprocate and say thank you to those that help you become more visible. Do these things and you will see the long term benefit of business growth!
We're just wrapping up the 2nd month of this year and, already, we're seeing the rise and fall of many trends on the World Wide Web. No, it's not the Harlem Shake that's gotten everyone on craze mode.
I'm talking about the onslaught of new trends in SEO that are both promising and terrifying. Promising because they'll surely bring down unsuspecting spammers, and terrifying because what if those "unsuspecting" people include us? What if the trends we so look forward to slap us right in the face and boot our sites to the lowest position on the SERPs?
Scared yet? Don't be! Worst-case scenario is you will get booted. However, you still have a second chance at redeeming yourself and your website.
But in the first place, what "fads" will take root in our industry this year?
MOBILE SEARCH
It's hard to find people these days who don't have a smartphone. Whether it's iOS, Android, or even Windows Mobile, smartphone users are definitely now a huge part of the Internet browsing audience. On top of that, Web searches through mobile devices are garnering attention, especially as the numbers go up and higher each month. It won't be long before websites clamour for updated strategies to make their pages more appealing to the mobile-using industry.
LINK BUILDING
Hold on to your haunches, this one's a major surprise! Well, not really. We all know how our link profiles influence our rankings on SERPs. This year, it won't be any different.
Google and other search engines will still set their sights on proper link building strategies, condemning website owners who are still participating in black hat SEO cults and other I-can-get-away-with-this SEO techniques. 2013 is no longer the year of link spamming; instead, it is the dawn of the era of organic link building. In a gist, it won't make sense if 2,000 links sprout up overnight in your backlink profile.
GOOGLE AUTHORSHIP
It cannot be denied that Google is indeed the king, no, emperor of the search engine market. Because of this, it has the unofficial privilege of changing the course of the entire Internet industry at the mere snap of its fingers. Why? We are ALL clamouring for a spot in its coveted search results.
This year, expect the "clamouring" done through the help of Google+ and Google Authorship. Both services allow website owners or authors to claim their work or content by linking the Web page to their G+ accounts. Sure, it's a genius way for Google to promote their brainchild social network, but that's beside the point. To put it as simple as possible, if you're not on Google+, you're committing a BIG mistake!
ROBOTS
Pretty soon, we'll be bowing down to our benign robotic overlords, watching as they lead humanity into a better more advanced never-before-imagined inter-galactic future.
But that's just me trying to make a joke. Though seriously, robots are the next big thing! They're not just hot and awesome on cinema screens, but sizzling as one of the most efficient digital marketing techniques ever.
I'm talking about robots.txt files. This year, more and more people will realise the importance of utilising and maximising robots.txts, particularly in building their websites. Since Author Tagging has become an immense part of our SEO strategies, site builders will know exactly how to play with their robots texts to, shall we say, please Google and satisfy its hunger for top-quality Web pages.
CONVERSION RATE OPTIMISATION
Remember this because you'll be hearing about it for the next, say, couple of years! CRO is the new buzz around the Internet because EVERYBODY wants conversions! Who doesn't, right?
In the context of online marketing, this is the method of enhancing browser experience on a website with the goal of "converting" visitors into consumers. It's a pretty straightforward technique that goes a long way towards increasing your potential on the World Wide Web. It is an excellent addition to actual search traffic, particularly because some sites rank for specific niches, but don't actually get "conversion".
In a gist, there's a reason CRO and SEO rhyme, and it's not because they both end in optimisation.
TITLES, TAGS, HEADINGS
It's not surprising that these are dominating headlines in 2013. After all, they're one of the most crucial aspects of our SEO strategies.
As it turns out, Google and other search engines will look into title tags and headings on our content to gauge the quality of our posts. No longer are content and links the main focus, so are anchor texts and alt attributes. As long as it's applicable, SEO writers should sub-divide their write-ups into keyword-based sections, if only to up the chance of ranking on the SERPs.
QUALITY AND DERIVED CONTENT
I've said this over and over again, quality is what's important people!
But other than that point, content marketers are no longer just concentrating on single-faceted Web content. Take for instance a single topic, which you can turn into an article, a podcast, an infographic, a Slideshow, and a stop-motion video. Scatter all of these on forums, blogs, websites, social networks and you already have an arsenal of relevant marketing campaigns.
Better yet, save your "more meaty" content on your website and entice Internet browsers to your original page by giving previews through social media. Not only will you be generating links, but you'll also be amassing traffic by the numbers!
THE FINAL SAY
2013 is no longer "just around the corner", but is already strutting down the street and intimidating us with its awesomeness. But before we bask in the sure glory that is two-oh-one-three, we must first understand the possibilities that lie in our future, particularly with our standing in SEO.
Only then can we assure ourselves that, "Yes, I will rise from the ashes and come out alive come 2014!"
When performing website SEO audits there are going to be certain specifics that are common to all of them and certain aspects that are unique. It is thus important to keep the needs of the specific business in mind when executing any SEO audit because the needs of any one business may be completely different from another. For example, if the website is for a B2B lead generation website with only a dozen or so pages the SEO needs and focus will be much different than if the website is for a large e-commerce site like Amazon. The different needs of both will have to be closely considered and the audit tailored to meet them. The 5 key considerations for any website are outlined below.
Image Source – SEO Outsourcing Chick
Scalability and Flexibility of Information Architecture are 2 vital things to consider before beginning. How much new content will be added, when it will be added, and the time-sensitivity of that content all need to be analyzed so that SEO demand can be met. If a business adds several content items per week, including those that refer to imminent sales or promotions, the SEO will be vastly different than that of a business that adds 1 or 2 pieces of content a month and doesn't use them for promotions but to brand and attract new customers.
What this means is that the content must be placed in an area of the website that will best use SEO. The more time-sensitive the closer (click-wise) it should be to the main page or sales page, keeping in mind that the aggregate of al the content will drive up the organic searches on the website.
Using Tags and Categories is another vital SEO audit consideration. In many cases neither of the 2 has been given much attention but the fact is that both are vital to better ranking. Questions that need to be asked are;
Who in the organization id tagging the content?
What criteria is being used to tag content?
Are too many or too few tags being created?
Is the category structure well thought out?
Do the tags and categories offer value to the person who is using the website?
All of these need to be considered, most likely with the aid of the business owner.
Including Google News and optimizing the website for it is very important during an SEO audit. Many businesses won't have this on their site at all and some will but won't be using it correctly. Having Google News and using it correctly will enable a website to regularly have their content reviewed and published on Google News, increasing traffic and ranking and pushing SEO. If a business has unique and newsworthy content its vital that Google News be incorporated into their site to spread that news on the internet simply because the SEO and ranking benefits are so high. Some of the best are;
Using the 'standout' tag. This allows a business to basically say 'hey, this is really good stuff' and get more attention for it than 'thin' or re-written content.
Using Google authorship to increase a website's click-through rate and increase their SERP.
Using a free online tool to test performance like http://www.webpagetest.org/ and http://tools.pingdom.com/fpt/.
Finally there's Scalable Keyword Research to consider and devising and implementing a strategy that will support the different content that is being added from different sources. A large e-commerce website like Amazon will obviously be using thousands if not hundreds of thousands of keywords, both long and short tail. A smaller or very small business website may only be using a few dozen. Having a system in place to research, check and decide which are best, as well as being able to increase or decrease those tasks when necessary, is vital to any websites' SEO.
In the end what you need to accomplish with all SEO Audits is to not only find the areas that are lacking and make valuable recommendations as to needed changes but also to leave the customer in a position that they can implement those changes and execute them in a manner that lends itself to the improvement of their SEO and an increase in their most important need, revenues.
Building and maintaining a successful AdWords campaign is mostly about following the same recipe over and over again.
The ingredients will vary and sometimes you'll use less seasoning because you'll know your guests aren't that into spicy food.
Your basic rules, routines and procedures for properly-building your campaigns hardly ever changes. Only if you find a new tool (like when I found MergeWords.com) or when you see that you can optimize your time spent on certain tasks.
As for me, I've followed the same basic recipe for a long time now and have had great success implementing clusters of it into the White Shark Media Search Team's standard operating procedure when the Department was first conceived.
The recipe has since evolved to better suit our target audience, but my original rules still apply. I use them regularly for my own search efforts and have seen great success for 5 years straight using these rules. They have become better and clearer over the years.
My 7 Rules for Getting the Biggest Bang for your AdWords' Buck
Even though I mention 7, it's not the full list. Other AdWords experts might completely swear by other key strategies, but that's what makes AdWords wonderful. You can have success in so many different ways that it's just about finding the best approach for you.
Always Do your Research
Prior to building an AdWords campaign, I will visit competitor websites, search on Google, click on related searches and enter a state of trance. I don't have any real goal in mind, but rather I'm trying to just take everything in and get an overall feel for the industry. I tend to ask myself:
Who are the industry leaders?
What's the pricing look like for the main competitors?
How do people talk about the industry?
Are they active in forums, communities and blogs?
Who usually uses the product and how do they feeling about it?
Knowing the answers to these questions will help you be a lot more specific about building your campaign and particularly your ads.
Some industries are not eager to talk about their product, such as with the case of flatulent underwear (yes, I watched a Shark Tank re-run). I'll try to be more serious now and get to the point with my ads.
Know your Product and your Audience
One of the keys to achieving success with any kind of advertising is to thoroughly understand the product in question and your audience.
You need to be intimately brand-known. Furthermore, your products' advantages and disadvantages must be established  and be compared to that of your competitors. If you don't know why your competitors are better than you (some competitors are always better in some aspects), it'll then be hard to find a way that will make your product seem superior.
Knowing the Audience will Facilitate your Keyword Research Incredibly
Let's say you're selling broadband services. It's an industry I'm intimately familiar with in Europe so I basically know everything concerning the matter.
All broadband connections are sold with an accompanying phone line. You don't pay for it if you don't use it, but a lot of people don't want the phone line or think they'll have to pay for it.
By knowing this, we were able to set up an ad group focusing on keywords such as:
Broadband without a phone plan
Broadband without phone
ADSL broadband only
We could then approach the sales leads generated specifically with promises of a $0 phone plan or offer the choice to not include it.
Know your audience.
Use Negative Keywords Early and Never Stop
I've seen many advertisers kind of skip over negative keywords. They add a couple of negative keywords from a general list and then move on.
Huge mistake.
Building a thorough negative keyword list is one of the key ingredients to making sure your campaign is profitable from the get-go.
Getting slammed with a lot of impressions and low CTR is the super fast-track to low Quality Scores. Quality Scores can be very difficult to recover and will take you a lot of time to recuperate decent scores.
Start from the Beginning
Take the time in the initial research phase to build up your negative keywords. I always keep a notepad open where I write everything down I find that I consider to be a negative keyword.
My philosophy is that I'd rather exclude too much, than too little.
Use Negative Keyword Sculpting to Control Impressions
Another part of proper-utilization of negative keywords is what I like to call negative keyword sculpting. I build my campaigns with a pretty simple structure:
High-volume keywords get their own ad group
Low-volume keywords are bundled together until they reflect a decent amount of clicks or conversions
I like to bid aggressively on my high-volume keywords. This can cause the smaller, higher-volume keywords to take away impressions from the long-tailed keywords in my low-volume ad groups.
A good example are doll clothes.
Doll clothes are high-volume.
Seventies-style doll clothes is long-tailed and low-volume.
If my Ad Rank (see this video for calculation) for doll clothes is higher than seventies-style doll clothes due to a higher bid, then doll clothes will run with all clicks.
My campaign structure might as well be non-existent.
I therefore make sure to implement cross-referencing negative keywords from the beginning.
I will take my long-tailed keywords, turn them into negative keywords and implement them in my other ad groups for that campaign.
This is super effective and not that time-consuming.
Bid Higher on Exact Match Keywords
I like to know what I'm getting. That's why I'm a sucker for exact match keywords.
I always start out bidding higher for exact match keywords. They've almost always had a bigger success rate for me – especially when the keyword is high-volume.
Another example is if you're bidding the same for phrase match and exact match keywords, then you might end up having your phrase match keywords get all the clicks.
It shouldn't happen, but it often does.
Don't be Funny – Funny Kills Sales in AdWords
To all the aspiring David Ogilvy's out there, I'm sorry to disappoint you: Funny AdWords ads rarely do well when it comes to generating profits.
I simply believe the reason lies in the format. There's very little room to be funny and still convey a message. You therefore end up with an ad that looks kind of odd and doesn't make much sense.
Yes, of course I've seen funny ads have success, but I never start out my campaigns with funny ads.
Focus on benefits, USPs and a call-to-action in your ads. It will take you to attractive numbers much quicker.
Never Activate a Campaign the Day You Finish It
This is a frequent mistake I used to make. I would get so excited about a campaign that I would instantly call my Client, do a quick review and then activate it the same day.
I've had sufficient situations where there were just too many bad mistakes made and then felt forced to have to stop campaigns that same day.
I found that the more you rely on search-and-replace and other AdWords Editor features, the higher your chances are to overlook mistakes.
Give yourself a day and review your campaign again. It doesn't hurt and you'll save yourself a lot of headaches.
Golden Rules Are Not Truly Rules
To be honest, after working with AdWords for 5 years, I consider achieving success in AdWords search to be rather easy if I just follow my key principles.
The golden rules mentioned in this blog post are by no means my entire list, but they follow my basic principles on how to achieve AdWords success:
Simplicity, but do the nitty gritty work too
Don't leave anything in the hands of Google
Know your customer
Some of the biggest mistakes I've seen during my career come from not being thorough enough. If you have an eye for detail, put in the required hours and set up the proper structure from the beginning. Your potential will be endless.