Browsing articles tagged with " guest blogging"
Even though the temperature is rising towards 80 degrees outside my office today, I'm still a sucker for the all things Christmas. So, in the spirit of giving, I've decided to run a special guest blog post offer. Our standard rate for guest blogging is $150 a post. But because nonstop Christmas music and more glasses of eggnog than I can count have revved up my Christmas spirit to full blast, I'm offering discounts as big as Santa's belly through the end of December:
$75 a post for agencies
$100 a post for individual site owners
That's a massive savings of up to $75 per post! 
(since I don't want to end up like Bob Cratchit, this deal requires an order of at least 10 posts)
I'm no Grinch, but this deal really is going to end on 12/31. Since the last thing you want is to start 2013 with regrets about not saving money on a proven service, order today so you don't miss out!
To get started simply call 281-727-0484 ext 5 or simply contact us.
Hope everyone had a great Thanksgiving! Just wanted to share a quick announcement about a very special offer we're running:
Black Friday Special Offer: Guest Blogging Blowout
From Black Friday to Cyber Monday (Nov 23 to 26)
If you've been thinking about our guest blogging services or know someone who has a guest blogging need, this is the deal to take.
Our normal rate for guest blogging is $150 per post. But from Black Friday though Cyber Monday, we're knocking $100. off this rate. The first 5 customers who order at least 10 guest posts will get them for just $50.  a piece. I must be loco!  This offer will end as soon as the 5 slots are taken, so don't miss out on a chance to get some great links and awesome exposure!
Thanks for reading, and have a great weekend!
Searching for ways to increase the number of your loyal audience/subscribers and daily earnings for your blog? Well, I continuously get more and more targeted viewers for my blog and keep it at the top of search engine results using the power of YouTube marketing.
As a result, my earnings increased a lot. You may ask me: Isn't it that YouTube marketing is already an Internet buzzword or one of the most common ways of promoting/advertising various products, services and stuffs like that? Definitely! However, there are other ways of doing things the other way to get the results you want, and this blog post is just all about that.
Dominate a Niche with Long Tail Pro
Using LTP, I was able to dominate a particular niche by. It helped me discover topics for my online YouTube marketing video. What I often do with LTP is enter multiple seed keywords, and soon enough, I find exact match domains with low competition yet profitable keywords.
 I use both domain and keywords, and as a consequence, I get more and more subscribers as well as increased page rank for my marketing video. As a more specific example, using exact domain names and long tail keywords is much better than competing with the fiercest (or most competitive) keywords for YouTube videos.
This way, my YouTube video made it to the second page of search engine results within 5 days, that is, I was able to dominate a particular niche about driving traffic to my site. I simply cannot ignore the power of LTP marketing for my YouTube video marketing.
Do Things the Right Way Using Video Marketing
I am now getting more targeted traffic, higher/massive views and a larger number of subscribers with my YouTube marketing video: entitled, Drive Traffic to Your Site by Offering Irresistible Gifts. My Youtube visitors get hooked on watching the video in order to learn more about the offers.
The video is all about driving traffic or unique visitors to blogs through social media sites, guest posting, and a lot more (as you can see later as you continue reading this post). Also, it tells people how to avoid failing Internet marketing by using the step-by-step strategies for increased targeted traffics.
In addition, it mentions about the importance of blog traffic within the first 24to72 hours for visits to be counted as unique ones. As my YouTube viewers keep on watching the video, they are able to understand better what is in store for.
With the YouTube marketing video, I was able to direct my audience to my blog. When they do visit it, I get unique pageviews. They may read the rest of the article or explore more of it. Since their primary objective is to obtain a free copy of the e-book, they are required to subscribe first.
After they sign up, they would receive a message stating that they have to confirm their subscription. When they do confirm their registration, they will have to check their email again for the actual download of the eBook to take place.
This is actually what email marketing is all about, that is, getting long term customers with their email addresses added to my list of contacts where I can then forward them with weekly SEO tips – just as it was promised to them prior to their subscription.
I then visit problogger.net as a guest blogger. It is where I would post something like, "Build Keyword Density the Right Way."
This is where I recommend using search engine optimization techniques and adding appropriate keywords for high-quality persuasive copywriting. There I advise the use of naturally sounding keywords for everyone's copywriting needs.
I gave illustrations such that video marketers would be able to learn the appropriate ways of shortening, lengthening and/or using keyword phrases with the product/service copy that they are describing.
I also added that writers have to write a copy first, go back with the keywords, and place them suitably in the copy itself (which definitely would prove very useful to them). As for my part, I was able to make a copy that really flows naturally and that appeal to a larger number of viewers and search engine sites.
Furthermore, in less than three weeks, I already gained more than 20,000 views. This is because I used referral social media multipliers and emailwire.com, a SEO press release distribution site that provides guaranteed results.
For instance, with the social media freetweettube.com, there is always an influx of tweets for my Youtube marketing channel while with emailwire, my press release about SEOArticleWriteService got the chance to be published and distributed to thousands of journalists, trade magazines, newsrooms, online news sites, major newswires, RSS feeds and major news search engines. With these strategies and tools that I used, you sure can get the results you want to achieve to make your site viral in no time.
My YouTube marketing, as of this writing, proves viral although it has just been uploaded three weeks ago. It has ranked well too considering that the other videos in the ranking were uploaded less than a year or about five years ago. You can also see for yourself that my video is only about 3 minutes compared to the other two: which are approximately 15 minutes and 5 minutes, respectively. My video is a proof of getting your videos viral too.  You only have to follow the steps or by visiting the sites that I mentioned above.
Now that you know how to precisely attract more blog traffic via YouTube marketing, it is time to present a summary of the most important lessons in this post. First, the importance of using simultaneously free exact domain with long tail yet profitable keywords for your video for you to earn more.
Second, the use of strategies and tools (such as irresistible gift offers, guest blogs, email marketing, pro-bloggers, social media networks, press releases and a lot more) for you to cash in more money.
Luckily for you, with this post, you sure can turn your viewers into loyal audience/subscribers, powerful pool of online community, or simply, target market for your blog and its updates.
While press release writing is specialized work, there are many cases of businesses wanting to write their own press releases instead of outsourcing the work.
It might be that you are a new startup with a limited marketing budget (and thus want to avoid the costs), or maybe you feel that yourself or an in-house employee will do a better job of capturing the right tone and feel of your company.
Whatever the motivation, there are pros and cons to both approaches. This content will discuss the advantages of both options, and then (hopefully) help you make the right decision for your company.
Writing Press Releases Yourself
After reading through this blog post, you should have a clear idea of what is required to write a press release. In short, you need:
Good writing skills (specific to press releases).
There are distinct advantages of writing your own press releases, and I would fully encourage you to do so if you can consistently write well (or have an employee to write for you). If you are unwilling to invest in an employee, or unsure of how eschewing a professional PR service can help you, read through the following reasons:
Cost
A professionally written press release can cost you anywhere from $200 to $500. Considering that this is just a 1-page document, which will eventually contain information that you will provide, this seems an exorbitant price.
Personalized
While press release writing services make every effort to personalize every press release, there is a distinct style for each writer and for each company as well. Personalized 'style' of press or media releases. A powerful example of this is Google – check Google Press for a sample of effective personalized press releases can be.
Be warned though. This is not something easy to accomplish. As press releases are terse, 1-page news items with a very big emphasis on content, it is difficult to establish a style.
Practice will help you improve, and if you feel that the identity and image of your company will be better served by writing the press release yourself rather than outsourcing it, then make sure you read many different press releases from other companies to get a feel of how to build your unique style.
Other Benefits
Being directly involved with your industry, you are in the best position to highlight the advantages of your 'news' to your potential consumers and competitors.
You will be able to provide relevant, current information and your insight into your industry will also help you to pinpoint which news hook will be most successful.
Verdict
Matching the expertise of a professional press release writer is a difficult task. On the other hand, in-house press release writing, especially if done by an employee, can be 'good enough' if due attention is paid to getting the details right.
Professional Press Release Writing
Despite the obvious advantages of writing your own press release, a professional press release service gives you specific, money-valuable benefits:
Experience
Professional press release services have the advantage of having working in this field for a lot longer than you – they have written (hopefully) dozens of press releases, and know the industry inside out.
As such, they are well placed to avoid mistakes that beginning press release writers might make and are likely to produce good, reliable press releases.
Of course, there is also a chance that the press release might not be what you are looking for – maybe the writer gets the tone wrong, or underplays certain features that you wanted to give prominence to.
The added experience will also ensure that the writer will be able to judge better whether the information you've given him is enough, not enough or too much. In addition, there is the value of having an 'outside' perspective. Outsourcing your press release to an independent PR service will:
Allow them to present the news in a more realistic light.
Discourage you from making a press release without having effective content.
Be careful about putting too much faith in the press release service to tell you what is right or wrong, however. The responsibility of ensuring that there is enough 'newsworthy' information in your press release is yours, not of the service.
Time
A press release can take anywhere from 30 minutes to a day to write, revise and get just right. If you are part of a fast-paced company where you measure your time in hundreds of dollars, then spending that much time on a press release might seem expensive especially since you can get better results by outsourcing the press release.
Do not underestimate the time required to write a press release – for your news to be a full-blown success, every little detail has to be just right.
Verdict
It's just a 1-page document. Why does it cost so much?
I'm faced with that question every day. Considering that you will still have to provide a lot of the information to the press release service, it seems ridiculous to pay over $200 (and up to $500) for a press release. But in the end, it's the results that justify the costs.
A professionally written press release will always have a better chance of being accepted for distribution, and the experience of a professional PR service will serve you will in making your press release successful.
Another factor working in the favor of professional press release services is their 'package deals' – a promise to distribute your press release at a discounted rate if you have your press release written by them.
Costs vs. Expertise
I've been saying this throughout the content, and I say it again:
Your press release is (almost) worthless without newsworthy information. Keep this point in your mind as you make the choice between writing the press release yourself (using the advice in thisblog post) and outsourcing it to a professional press release service. Where will that newsworthy information come from? From you.
In fact, even if you outsource the press release, the bulk of the information put in the press release will come from you, either as part of the original specifications presented, or from the questions that the writer will ask you to help him write the press release.
So what are you really paying them for?
Their experience – press release writers have considerable, battle-field knowledge of writing press releases – the kind that only comes through time. You are also paying for their language and marketing skills, as writing a press release requires a specific writing style that does not fit into traditional sales copy.
Don't hire a sales letter writer to write your press release until you are sure they have experience in writing successful press releases.
However, if you are willing to learn and apply the knowledge from this content (or have an employee as a suitable candidate), in-house press releases can be just as successful as those from a PR service. The key is to do two things repeatedly:
Ensure that you are fully prepared.
Differentiate between traditional sales copy and press release writing and make the effort to write 'in a reporting, unbiased style'.
Choosing the Right Service
While this content goes a long way towards helping you write your own press releases, the primary aim is to guide you into preparing the best press release for your company, each and every time.
And sometimes, a company does not have the time, or the technical skills, to dedicate resources towards in-house press release writing.
In such cases, outsourcing your press release requirements becomes necessary. This section, although concise, will help you in picking the right service for your company.
Hiring a PR service
If you are looking to hire a professional press release service, make sure that you complete the following checklist.
Does the service have a portfolio or a client's list? Make sure that you can see visible results, and don't be afraid to ask for proof.
Compare costs and services between different PR companies to make sure you get the best deal.
Understand the fine print. Some PR firms may not allow for more than 1 revision, and some also don't allow for free consultations – which essentially means that if the PR firm decides that your 'story' is not newsworthy, you would have ended up paying for nothing.
Don't automatically jump for combined packages (press release writing and distribution). Make sure the investment is worth it, and that you see a list of the media contacts (at least their names, if not their contact information) that your press release will be distributed to.
Themed distributions are very different in impact to generic distributions, so don't fall into the trap of paying less and actually getting something that is worth nothing to your company.
If you like the company's portfolio, try to negotiate a discounted package in return for bringing all your press release business to them. PR firms would normally not refuse long-term business relationships, and the promise of continued business can possibly lower your long-term costs as well.
Hiring a freelance writer
Of course, if the cost is a really serious issue, and you cannot have the press release written in-house (for various reasons) then you may be better served by outsourcing to a freelance writer.
There are several online freelance websites from where you can hire good writers – Elance and RentACoder are the most popular, and most effective.
With freelance writers, there is the advantage of saving on money – a good press release can be written for $100 or less. On the other hand, there is a risk of not getting what you really want.
I'll not go into the details of how to ensure that you don't get your money's worth as there are many "freelance hiring"guides on the Internet (some good, some bad, and some bad copies of good guides).
Just make sure that you follow the same pattern as you would when hiring a PR service – check their portfolio, and do your best to provide them with complete information.
RentACoder has many safeguards that prevent buyers (like you) from projects that go bad, so trust the system and follow their advice.
However, one bad apple does not make everyone else incompetent. Freelance websites are full of hard-working individuals wanting to earn good money – make sure that you find someone who is capable of doing the job, and then enjoy the benefits of a well-written press release for a fraction of the price.
What is your opinion on DIY vs Professional writers?
When you own a blog, a great deal of the content is most likely going to come from you. Occasionally, you might start one and hire people to fill it for you while you run the day to day. Whatever the case, you have to know how to properly edit a guest post to make sure it properly reflects the tone of what you are trying to create.
That isn't to say your guest blogger isn't a fantastic writer; they probably are. The problem is formatting, usually. They will have a certain way of writing, and though they might follow by things based on what they see on your blog as far as content, they might miss a couple of steps that are glaringly obvious to you, even if it isn't to them.
Before we go into the actual guest post proof-reading process, here are a few helpful resources for you to make it easier:
In order to make the process of editing this posts more simple, you can try using this easy checklist, or creating one of your own.
Put Together A Welcome Sheet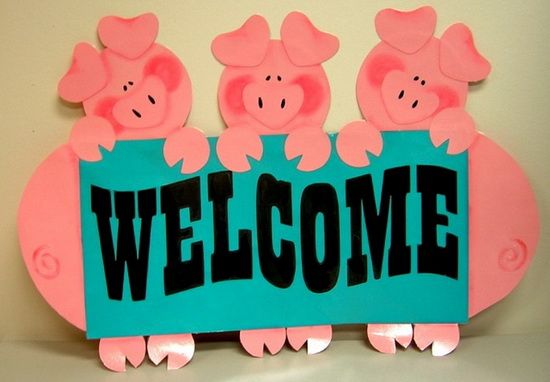 This has been an endless help to bloggers for years. You simply create a welcome sheet with all relevant information about writing for your site. This includes how you wish them to format, tag and proof read their posts. One way that makes it easy is to copy/paste a post already on the site and write notes to break down each part. This shows them exactly what you want and will reduce your editing work. They will still probably get a thing or two wrong, but that is better than having to reformat each post to your specifications each time. If there is anything on there you want them to steer clear of, such as a certain topic, language or tone, let them know in this sheet.
Check For Copied Content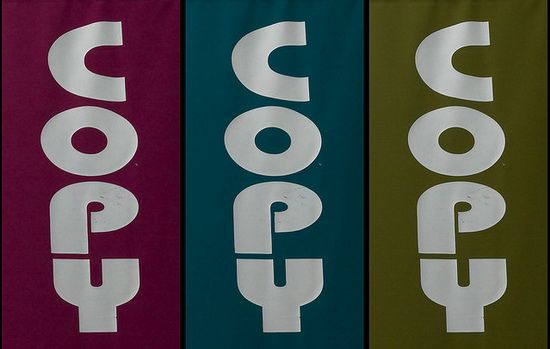 While we hope the posters we hire will be honest, not all will be. Some are looking for a quick buck and will do anything to get it. This includes copying or barely rewriting other peoples work. There are many programs out there for checking for plagiarism, but the most well know is Copyscape. For just a few cents you can check a post for copied content online. Keep in mind that if they used a credited quote, it will show the source. Google is another fantastic resource for a quick look into potential content problems.
Check The Facts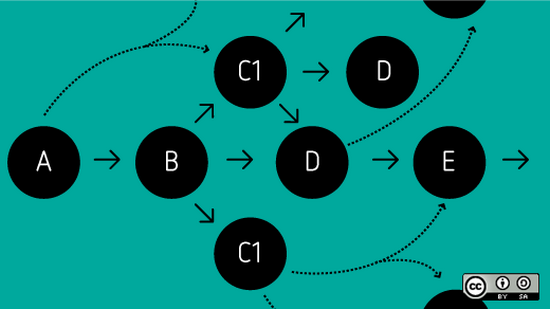 I can't tell you how often a blog has been burned because a guest poster, usually not well known, has mistaken a fact. It might not be a lie but a misunderstanding, or an unreliable source. If they are making a claim or offering anything that is based on facts or statistics, or even quotes, double check it before you publish. It isn't enough to tell people that you didn't know. You are the blog owner, and so their protection in cases such as this. But you don't have that luxury, so make sure you are covered. If they are making a claim that seems extreme, hard to believe or controversial, ask them to explain sources and what led to the conclusion so you are prepared in case anyone asks questions.
Decide If You Like It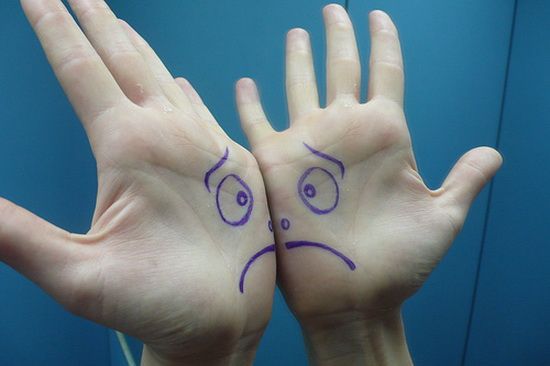 It is your blog, so you have to enjoy what is being written on it. Especially when you are planning on having the writer back. Be honest with yourself about whether or not you like a post. If you don't like it, take some time to pick out reasons why. Then, approach the writer with suggestions on how they might change it to better reflect the tone of the site. If you don't like any of it, ask for a rewrite or just don't use it.
Check Web Vs Print Writing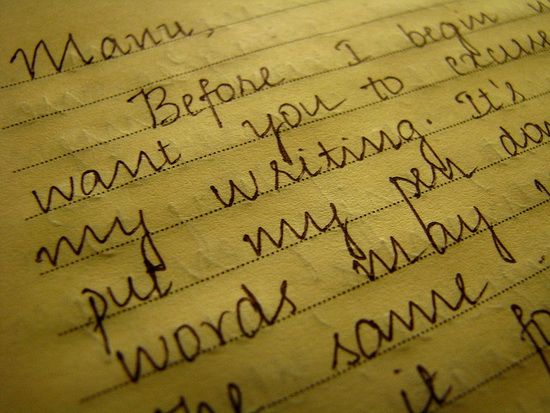 Bloggers generally known how to write for the web. This means headers, subheaders, lists and short paragraphs. It is second nature for most writers of the Internet generation to do this. But some aren't aware and write it like a long essay. A block of text is never good for the web, so check the formatting and do any addition breakdown if you have to.
Be Careful Of Links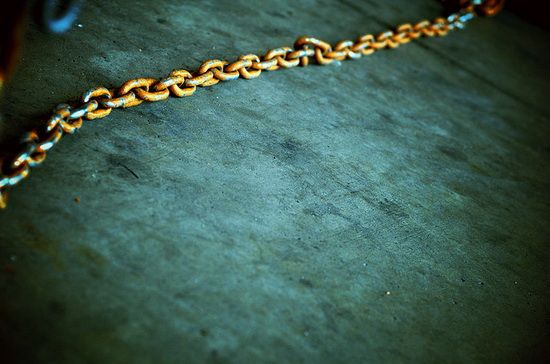 Too many links will always equal spam to a reader. Especially for those who have grown up with the web and know how to spot a filler post. Two links per post is usually enough, with a possible link or two in a byline. Make sure they aren't overdoing it, unless it is a review post that needs to go to specific products.
Watch Out For Licensing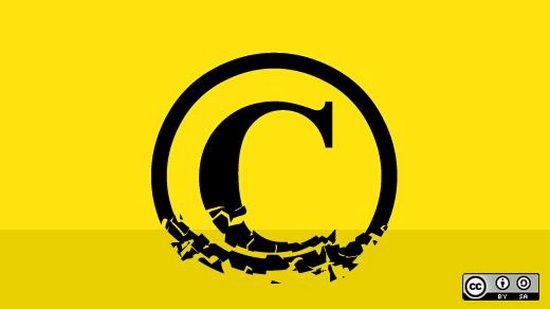 Make sure you pay attention to the licensing when using any image, as some might only be royalty free with credit. Here's a quick guide into CC-attributed images and how to credit them.
Something that might be useful for you in reviewing posts for your site is using tineye.com or the reverse image search with Google Images. I use it to see if there is already a similar article (or an exact copy of that article) on the web that uses that same image. You can spin text, but it's much harder to spin an image!
Similarly, it's a great way to see if someone is submitting a copyright image in a guest post.
Conclusion
This is a simple checklist that will help you enure quality posts every time you hire a guest blogger to cover your site. You can easily create your own to establish a more customized method of checking up on content.
Regular readers probably know the following two things about me:
First, I'm a big fan of guest blogging contests. Not only do I like the fact that they give participants an opportunity to win cash and all kinds of great prizes, but I also think they're a great opportunity for a writer to be exposed to a new audience. Whether a writer is an active blogger or someone who owns a business, a guest blogging contest can connect them with readers that may have otherwise never known about them.
Second, I recently launched MySEOCommunity.com. Because it brings together everything that I've been working on for the past few years, I view it as "my baby." Although I'm well aware that it's not the Internet's first SEO community, I think that it has several features that set it apart from the rest. You can read about the community's unique features on its About page.
As a result of my love of guest blogging contests and the launch of MySEOCommunity, it's only logical that we're celebrating the launch of the site with a new guest blogging contest:
The Mad SEO Scientist Guest Blogging Contest – Grand Prize $1000. Cash!
Since a great SEO guest blogging contest has to feature a great 1st prize, the maddest SEO scientist in this contest gets $1,000 in cash and a lifetime premium membership to MyBlogGuest.
If you check out the official announcement, you will see that the prizes for the contest's other winners aren't too shabby. In fact, this contest has over $2,000 in total cash prizes, as well as some other awesome goodies from all of our sponsors!
If you've participated in any of our other guest blogging contests, you know there are two parts to the recipe for success:
-Write a killer post
-Promote the heck out of it and interact with the post's audience
Since the new site is all about community, we're really emphasizing the social aspect of this contest. So, not only will you want to Tweet your post out once it's published, but you will want to engage with everyone who leaves a comment on it. Additionally, if readers start discussing it on channels like Google +, be sure to interact with them there as well.
The deadline for this contest is March 5th, so it's time for you to head to your lab and start cooking up an amazing post!
And a huge thanks to all of the sponsors who made this contest possible:
$1000. Sponsors
Next Digital is Asia/Pacific's largest full-service digital agency. They specialise in creative, marketing, strategy and technology, leading the new digital age to discover what's next! Digital Marketing
$150. Sponsors
WordStream, provider of ppc software and a better Google Keyword tool
Search Engine Marketing Group SEO Link Building services
$100. Sponsors
Julie Joyce www.LinkFishMedia.com
Doc Sheldon The Clinic
Create amazing blog using our Awesome Thesis Child Themes
A professional website design copmany Helping you create a unique brand image
ShellShock UK Content Strategy Link Building aka Content Marketing
Ash Buckles www.SEO.com
$50. Sponsors
Brian Waraksa Houston Internet marketing
Jacob Share Group Writing Projects
Ajeet Khurana About the Web
The people at Top Web Design Schools, a directory of web related college programs
Customer Paradigm Magento Developers
BestGardenGifts.com Best Garden Gifts
HotTubVariety.com Hot Tub Reviews
EarthCareGreenhouses.com Wholesale Greenhouses
GoGardenGuides.com Home & Garden Social Bookmarking
USA Greenhouse Store Greenhouses
Bob Jones Perth SEO
NewsPuff.com News Puff
MiniGreenhouseKits.com Commercial Greenhouses Supplies
OurCrazyDeals.com Our Crazy Deals
www.Zoomit.com Canadian News
David Leonhardt SEO Ottawa
John McElborough SEO Agency
Contest Media Partners
Free Blogengage Account $29.95 Value blogengage.com
Ana Hoffman www.TrafficGenerationCafe.com/
Non-cash SEO Prizes
David Harry A full years membership at SEO Dojo, a value of $250.SEO Training Dojo
Lifetime membership to: My Blog Guest. MyBlogGuest.com is the free guest post exchange community where users meet to exchange guest posts and network.
Link-Assistant.Com SEO PowerSuite Enterprise (max. functionality license) SEO tools
SEMrush.com – the best tool to spy on your competitors ($210 value) www.semrush.com
WebSEOAnalytics.com 1 Year subscription to their Professonal SEO tools
www.Hostgator.com 1 Year Business web hosting
How would you like to win $1000 for publishing a guest post on your blog?
No, that wasn't a typo; you don't even have to write a post to win $1000!
While this is the first big blogging contest of 2012, it's the coolest and simplest contest I've seen in a long time. Instead of wearing yourself out by trying to put together the perfect post, you can let the platform do the work for you.
So, what's the catch? There's not one. MyBlogGuest is an awesome site that's holding an awesome contest. In case you haven't had a chance to check them out before, MyBlogGuest connects bloggers with people who want to write guest posts. Instead of spending time sending out cold emails, MBG provides a thriving community of people who already want this content. What's neat about MBG is you can benefit from both writing guest posts and accepting guest posts from others.
$1000 Contest Details
This contest is centered around a specific feature of MBG, which is the Articles Gallery. Here's a quick video that shows how easy it is to use the Articles Gallery to find awesome free content to publish on your blog:
Yup, MBG really does make it that easy to find great content that's 100% free. While you can use MBG all year long, for this contest you will want to publish your guest post anytime between now and February 15th; the contest itself officially ends on February 20th. Keep in mind that the earlier you put your post up, the more time you will have to promote it to your audience.
To participate in this contest, head over to MyBlogGuest to sign up for free. All you need is a PR2+ blog, Twitter & Facebook count buttons installed at the post level and a commenting system that doesn't require registration.
The winner will be determined by a combination of Tweets, Facebook Likes, comments and how engaged you are with the post & the MBG community.
You can check out the 3 rules on the original announcement, but they're nothing overly strict. Instead, they just boil down to don't be a cheater!
Ann Smarty has done an awesome job with MyBlogGuest and this contest, so I'm pumped to see the posts you all enter!
Leave a comment with a link to the post you enter into the contest:
Well, not literally but if I end up in the obituaries section of the newspaper, you know who to blame.
To give you a bit of background, I decided earlier this year to start a few new blogs. I also decided, having worked as a linkbuilder and copywriter for a number of years to allow guest blogging, thinking I was not only doing something nice for the community but maybe I could spare a few hours writing time and get some really good user-generated content instead.
iPhonebloggers.co.uk was the first of these 'guest blogging friendly' blogs and although it's only been going a few months, I've already begun offering guest blogging on it. Although I've had a few good suggestions from bloggers, I've had a lot of complete and utter crap sent through as well.
I'm not talking about duplicated content, it's not. It generally meets the basic guest blogging guidelines I've set; that's not normally an issue. What I'm talking about is 400 word pieces of low-quality drivel with a link or two at the end. Probably put together by some freelancer who gets paid peanuts to re-write articles he or she is re-writing from some almost defunct article directory. (When I say unique content, I mean you've actually had a think about it and come up with a unique angle – passing copyscape is taken for granted).
I know how it works – I've worked as an inhouse and agency seo for a number of years. It worked fine when article directories (god bless their panda-whacked little souls) were all the rage but it won't work with blogging as well. Sure, there are blogs out there that will take anything. Sometimes I even jump in for an easy link if it's a slow news day. But, for the majority of blogs and bloggers, guest blogging is a way to build influence and subscribers not just backlinks.
Tell Me Something I Don't Know
I appreciate that if you have something amazing to say, you probably want to write it on your own blog. That's a natural instinct, but perhaps you're just not understanding how guest blogging works.
When you write for another blogger, they're essentially introducing you to all of their followers and friends. First impressions count. If you're going to say something interesting, if you want to catch the attention of all these people and get them to follow you, link to you, whatever – now would be a really good time!
Guest blogging is a way to stand out, so put the time and effort into saying something worth saying not just repeating what's already out there.
Don't be Selfish about Social
Any serious blogger wants to build a readership, first and foremost. As a guest blogger you can help me do that by posting your blog post on Twitter and Facebook, you can stumble it and you can link to it when you write guest posts on other blogs. Ann Smarty is great for this. Guest blogging on Bloggingpro she links to another post she wrote on cleverdude.com. I'm sure she'll get invited back. By the way Ann, with that attitude, you're welcome to write a guest post for any of my blogs.
And linkbuilders don't forget that pushing your guest posts out socially and linking back to them really strengthens the value of that link, as well as opening it up to more click-throughs and second hand pickup. It's also plain old-fashioned good manners.
It's Not A 'Hit And Run' Job
If you're good, I want you back! Come pitch me another guest post and we'll chat.
Advertisers understand that you often need to be exposed to a product a few times before you begin to notice it and ultimately buy it. The same goes for guest blogging. You might prick people's attention the first time you write a guest post for me, but if you write two awesome guest posts in the space of a few months, people will sit up and pay attention. They'll want to know more about you/your company/your blog and they won't want to miss another post – AKA they'll subscribe to your blog/follow you on Twitter/become a fan on Facebook – whatever.
Links
I know you want in content links, but what I'm really looking for is in context links. What do I mean by that?
There's nothing more spammy-looking than seeing a post with keywords forced in.  You know the kind of post I mean? You're reading through it and it's all fine and then you come across a sentence that reads:
So book your flights to New York and jet off to a new adventure exploring the Big Apple. Or random car insurance links in the middle of an article. Just because you're able to get the phrase into a sentence doesn't mean it fits!
As long as you're not linking to anything dodgy or totally out of context I'm actually cool with you having plenty of links to pages around your site. If you're writing a post about the 'Best iPhone Apps for Wannabe Hitmen' and you've written a review of the Gunman iPhone app, well feel free to link to it if it adds value to the piece – that makes sense. Just don't suddenly mention iPhone insurance or worse still car insurance, unless hitmen actually need and use it. Maybe they do, but it sure as hell sticks out like a sore thumb when you throw in a phrase like 'cheap online car insurance deals' with a link back to your site/client.
And while we're on it, don't just include your links your own site, Pagerank freaks! Co-citation is equally important in my opinion (and Jim Boykin's), not just for seo but for actually writing a normal, natural-looking article that has some purpose other than to give you some exact match anchor text (which btw, matters less and less these days – SEOmoz agrees). Plus, you might just grab the attention of the people you're linking to which could result in a retweet, stumble or more importantly a new relationship.
In summary:
Look I know you or your client needs links (I do too!) and they're getting harder and harder to get. The life of the seo and in particular linkbuilder is a hard knock one but don't waste your time pushing out low-quality crap to my blog (at least). The fact that Google has whacked a ton of sites made up of this level of content should be an indication that it wants your copy to do more than just pass Copyscape – and blog owners like me do too! Put the time into writing something that I'll not only read and publish, but that I'll promote when I'm guest blogging as well.
It's easy to get hung up on the words you write. As a top blogger, you'd be foolish to not at least consider them. After all, words, sentences and paragraphs are your bread and butter.
But once you've worked out what to say and the tone in which to say it, do you take the time to consider the format?
Because if the layout of your copy isn't readable, nobody's going to stick around to see what you've written. And that renders all your well-chosen words redundant.
So read on and learn the secrets that are going to ensure your target audience is going to read all the way to the end.
The Seven Secret Steps to Irresistible Blog Posts
Master the Art of the Paragraph
We all remember when we're obliged to start a new paragraph. When you change topic, change time or change place. That's what your teacher told you at school, so you just keep ploughing on with the same rambling paragraph until you've exhausted the topic, run out of time, or moved to sunny Tijuana.
You credulous buffoon. Why on earth did you think your teacher was right?
Here's the one time you need to change paragraph. Doesn't matter if time, topic and place are still the same, there's one point when you need to hit that return key.
When dramatic effect demands it.
A quick, single sentence paragraph is visual shorthand for "this bit is important". So make use of them when you're sharing something groundbreaking. And watch as your reader starts to scroll down looking for the next one.
Or for something just as arresting…
Hit 'em With a Hail of Bullet (Points)
What have great bloggers and successful gangsters got in common? Other than a penchant for whisky cocktails and jaunty hats?
That's right – they both know how to fire bullet points with deadly accuracy.
Why are bullet points so effective?
Visually arresting – a bullet point hits you like, well, a bullet between the eyes. You can't ignore it. You stop and read.
Clear and concise – it's impossible to ramble on a bullet point. You're throwing out pure, distilled information
Breaks up blocks – people won't read a wall of text. Liberally scatter your bullets, and your layout remains fresh and interesting.
Stop Skimmers by Sprinkling in Subheadings
Skim readers love subheadings. It's pretty much all they'll stop for.
And you want a skim reader to stop, because if they don't, they're scrolling all the way to the bottom, off the page and out of your life.
So unleash a few content speedbumps to slow them down. Enticing and enlightening subheadings help your readers to find the content they find most useful or interesting – so they'll make a bee-line straight for it.
And then they'll read it.
And if they've slowed down long enough to read a whole subsection, they've slowed down long enough to write a comment, hammer out a tweet, or buy your eBook.
Not bad for a bit of bolded text.
The Internet Can't Say No to a Funny Picture
By now, the reader's concentration is beginning to flag. All the typographical tricks are keeping them on the page, but you need to cut them some slack.
So throw in an illustration or two.
Preferably one that backs up your points – and don't forget to add an amusing caption, just to re-enforce your message. Because long after they've forgotten the exact wording of your advice, they'll remember that the funny monkey told them just how to keep people reading.
Beef Up Arguments With Block Quotes
By now, you're coming around to my way of thinking. You're plotting sublime subheaders, and coming up with cunning captions.
But something's nagging at the back of your mind. Wouldn't this post be truly, completely irresistible if you could just see a second opinion?
Block quotes are a great way of providing a second opinion. As they're generally from another authority on your subject of choice, they carry weight.

And because they're visually interesting, they fulfill the same role as bullets points and subheaders – they force the reader to slow down and pay attention!

Mr603 – Outspoken Member of the Twitterati
Yeah. That'll just about cover it.
Think About Your Font
What font is your blog written in?
I can say with some certainty that you're probably not going to have a clue. Which is frankly ridiculous if you want to create a truly irresistible post.
The art of font creation is a huge subject that I don't have space to get into here. But prove the power of the font to yourself. Copy this post into a word processor.
Now set the font to Comic Sans or Vivaldi.
I think that proves my point. Don't you?
 Avoiding Irritations
Follow the six secret steps, and you'll have framed your content in an absolutely irresistible way. But don't rest on your laurels yet, dear blogger.
Because you've still got a final chance to throw it all away. By irritating your readers and driving them from your site, never to return.
Irritating blog quirks could fill a whole post to themselves, but there are two content killers that you'll need to avoid at all costs:
Pop Ups: I know you want your reader to sign up to your mailing list. But please don't hurl a pop-up at them after they've just started to read. It'll break their concentration and raise their hackles. Just don't take the risk.
Pagination: We've all got mouse wheels. So don't split your post into seven chapters across seven pages. Because a blog reader will scroll for miles and miles to read your content. Just don't expect them to click.
So there you have it. The seven secret steps to making your blog's content truly irresistible. You don't need to use all seven techniques in everything you post, but keep all of these techniques in your locker, and you'll find your audience to be far more responsive.
And who can blame them? You're totally irresistible.
It's time for the 2nd Annual Bad Ass SEO Guest Blogging Contest!
This year's Donkeys Behaving Badly event is being held In partnership with Blogengage.com. If you would like a free Blogengage account (normally $29.99 but free for contestants, simply email admin@blogengage dot com with your desired username: and e-mail and your contest entry URL and Brian will hook you up with a FREE account) so you'll be able to reply to comments you receive (see contest rules below). Blogengage will automatically syndicate your contest entries into the Blog Engage community and their portfolio of social media websites such as Blog Serp, Top Blogged, RSS Leak, Blogger Ink, Tag Serp and Blogger Tag.
Also all contest entries will be automatically submitted to blokube.com Blokube is another up and coming social voting community for bloggers and it's free to join, so go ahead and register on blokube.com if you want to keep up with your submission there. Keep in mind social engagement at both blokube and blogengage will count towards your social engagement score. Again social engagement is a metric we use to settle any tie breakers in this contest.
What is the Bad Ass SEO Guest Blogging Contest?
It's that time of the year when the donkey starts misbehaving. All joking aside, the contest is (now) an annual contest for SEOs and Internet marketers to showcase their awesome guest blogging skills.
The contest will start today (9/12/11) and last until October 12th, 2011. Acceptable guest post topics include anything related to SEO, Internet marketing or social media Uses of Facebook etc. Although we may extend the publishing duration of the contest to get all the entries published, we will stop accepting entries 30 days from today. Email your contest entries to gweber at sem-group.net, please include any images you would like to use as well as any image credit (if applicable)
What's In It for Me?
Cold Hard Cash
Very Cool SEO Related Prizes
Increased Exposure for Your Content
The Potential for More RSS Subscribers
Networking with Other Like Minded Individuals
Did I Mention Cash?
What Exactly Can I Win?
Now check out all the awesome sponsors that made all these prizes possible!
Contest Media Partner
$500 Sponsors
RankPop.com Affordable SEO
$300 Sponsors
Daniel McGonagle Link Building
SEO-Peace.com Professional link building SEO Company
$150 Sponsors
Hesham Zebida Thesis Skins
$100 Sponsors
Scott Bradley Simple Weight Loss Tips For Entrepreneurs
Milan Matchev Health Directory
Jacob Share JobMob Job Search Tips
<
Ileane Smith Blogging Tips
John Britsios www.SEOWorkers.com
Magento Developer
Doc Sheldon's Clinic Critical Thinking for the Discerning SEO
$50 Sponsors
Vertical Measures Internet Marketing Services
Whitney Michael Segura Greenhouses for Sale
Butch Segura Wholesale Greenhouses by EarthCare
Whitney "WeedyP" Segura Internet Marketing Blog by Whitney Segura
Ernest Segura Greenhouse Supplies @ OurCrazyDeals.com
Raxa Design Houston Internet marketing
Ana Hoffman – Traffic Generation Cafe Web Traffic
James Brown James Brown
Anwar Barake Wholesale Herbal Incense
Understand Technology with TechFume
The Tech Blog TechnoZeast
Wilderness Aware Rafting Colorado White Water Rafting
Sales Nexus online CRM
SEO Prize Sponsors
David Harry A full years membership at SEO Dojo, a value of $250.SEO Training Dojo
Lifetime membership to: My Blog Guest. MyBlogGuest.com is the free guest post exchange community where users meet to exchange guest posts and network.
Link-Assistant.Com SEO PowerSuite Enterprise (max. functionality license) SEO tools
SEMrush.com – the best tool to spy on your competitors ($210 value) www.semrush.com
3 month Pro subscription to Raven Internet Marketing Tools ($297 value) Raven Internet Marketing Tools
What are the Rules?
Register for a SEM Group user account so you can submit your post for review. Please fill out all of your profile information. If you don't have a Gravatar, please get one. You may have up to 3 links in your bio. If you have already published a guest post on this blog, there is no need to reregister. If you're in this situation but aren't sure about your login, just send me an email and I'll let you know your existing login information.
You must submit your post by October 12th, 2011.
Your post must be original content that you personally wrote.
You must have a paypal account (as that is how we will be paying the winners cash)
On the day your post is published, you must write a post on your blog about the contest that contains a link to the official contest post and links to all of the sponsors. Click here for a pre-formatted text document of the contest sponsors. It's ok if you hotlink the image from my server.
Post Guidelines
Guest posts must be at least 500 words. While they can be as reasonably long as you'd like, please don't write a book! Please take a moment to review our guest posting guidelines
You can have as many links as you wish in the body of your content (Please keep this within reason). However, please limit links to your projects or websites to your bio. No affiliate links!
Your bio must have a Gravatar. Please use a picture of yourself, as opposed to a logo.
Keep your post relevant to the overall theme of this blog. SEO, link building, Internet marketing, PPC, social media and blogging tips are all acceptable topics.
How Can I Win?
Write a promotional post about the contest to help spread the word in the blogosphere.
Add Sponsors' links to your promotional post. The sponsors are the ones making the cash prizes possible, so please show them some love!
Your contest submission will be judged first and foremost on the quality and style of your content. Usefulness etc
A high value is placed on the number and quality of comments you receive on your guest post. Be sure to interact with and respond to your commentators, because this will help you win in the event of a tie breaker. Keep in mind that ambiguous and/or spammy comments will not help you.
Spread the word about your post through all of your social media channels (Twitter, Facebook, Sphinn etc). A high value will be placed on your entry's number of Tweets and overall social media promotion.This will help you win in the event of a tiebreaker! (We had about 3 tie breakers last year so social engagement REALLY can help you win. Also keep in mind the social engagement (comments, tweets etc) for your post on Blogengage also count towards your overall social engagement score!
Keep in mind that the sooner you submit your post, the more time you'll have to promote it. The contest early bird will likely get the worm!
Feel free to use the donkey image in your post.
Special Thanks

A few of my friends, who are also sponsors, went WAY above and beyond to help me promote this contest:

Ann Smarty, Ana Hoffman, David Harry, Brian Belfitt – These friends all helped out by mentioning the contest in their newsletters, putting contest banners on their sites/blogs and allowing me to write blog posts about the contest on their web properties. I REALLY appreciate you guys & gals!

If you have any questions about the contest feel free to contact me directly. I'm searchengineguy on skype and thegman on Blogengage and of course @the_gman on Twitter. You can also email me at gweber@sem-group.net

Release the donkey! Let the games begin!