Browsing articles tagged with " Social Media"
Although we're only a mere two months into the year, I have been doing quite a bit of reading. I am excited as this list includes some of my favorite writers like Guy Kawasaki and Ryan Holiday. The industry moves and changes quickly but I feel that these particular books are still very relevant, at least conceptually. Sometimes the biggest takeaway from a book is not the exact figure or tactic but the thought process of how to come to that conclusion. What may have been the trend in 2012 is not the same story for 2015. I think it is important to look at how an author not only finds but analyzes that trend.
Going through this site I noticed that there weren't any other social media book reviews and I thought that was odd. These authors are the thought leaders of the industry. There are so many to choose from and I thought it would be useful to highlight the top books to read this year. I'm afraid that if I don't, attempting to make a list later this year with all the new releases this year, it may be so overwhelming to put together that I simply don't do it.
With that said, here are my top 4 books. In no particular order, the list features books written by entrepreneurs and social media experts boasting content ranging from a secret tips, stories and guides to using social media as a business tool.
by Guy Kawasaki
Kawasaki likes to say "great stuff, no fluff" and that is exactly what this book is. Former chief evangelist for Apple, gets straight to the point in this book about how to use social media to make money. Promotion is everything, and this book includes the best of the best. With more than 100 tips, tricks, and insights, this book is exactly what you need to start a social media strategy from the ground up.
by Dave Kerpen
BE LIKEABLE. Sounds easy enough but Dave Kerpen expresses the importance of word-of-mouth marketing and how social media is involved. Engaging with followers, being exciting, and delivering value are all ways to be likeable on social media. Therefore, letting word-of-mouth marketing transform your business. Using the viewpoint as the end user of these marketing, he explains how customers are reacting to marketing and giving data to prove engagement works. There's a great book summary to get the best parts.
Platform: Get Noticed in a Noisy World
by Michael Hyatt
Michael Hyatt, an amazing blogger on "intentional leadership"  uses this book to explain the importance of not only having a good product, but the right platform. With so much noise out there, it can be difficult to be heard or promote a product. Platform gives proven strategies and easy-to-replicate formulas to win big.  If you want to make any sort of business on the internet, this is a must read.
by Andrew Macarthy
Andrew Macarthy gives a great piece here encompassing tips and strategies for all social media platforms. What I liked most about this book is that it is so easy and quick that you can start seeing immediate results with your brand on social media sites. This is the type of book you always on to keep on hand for easy to look up questions from when you are planning strategy all the way to actually making a post.
Conclusion
All in all, this list is not meant to be the end-all, be-all. It's just my take on books I have thoroughly enjoyed and feel they are still relevant. Remember the takeaways of these books and find a way to implement some of the tools you learned in your professional or personal social media brand.  If you enjoy the list, let me know in the comments below. Please feel free to let me know other books to highlight as well for a follow up post.
I have to say that I'm quite proud to look back and see just how far Viral Content Buzz has come in a little less than seven months. But while we're really happy with what we've accomplished, that doesn't mean we're going to sit back and coast. On the contrary, we're happy to announce the rollout of a bunch of new features!
Since we've been gradually testing and adding some, here's a look at everything we've added over the last few months, as well as our brand new features:
Pinterest Support: Share any infographics or other images that you want through Pinterest. This VCB post

has some tips that Pinterest newbies will find especially helpful.

StumbleUpon Support: Just like Pinterest, we've now made it super easy to use VCB in conjunction with StumbleUpon. And as with all the sites we support, you have full control over exactly what you promote and share.
Bookmarklet: If you want to use VCB with a single click in Firefox, Chrome, IE or Safari, all you need to do is grab the VCB bookmarklet here

. And if you're on your iPad, you can get a bookmarklet for it

here

.

Scheduling Tool: This makes it really easy to control exactly when you want sharing to happen.
Customizable Dashboard: Easily switch between a traditional scrolling layout and a Pinterest-style layout that puts multiple stories on each row.
Labels and Folders: Under "My Projects," you can use labels and folders to keep everything organized by topic, site, client or any other structure that you want.
Karma: Our one-liner for this feature is "the more approved posts you have, the closer you are to being a trusted member."
Project Report: Easily see who shared what, and when they shared it. We've also made it dead simple to download and/or email a report.
Last month, Ann published a post detailing what the Labs section of Viral Content Buzz is all about. While I highly recommend reading her post, we'll go over a quick summary now.
VCB Labs is all about coming up with tools and resources to help content marketers. Currently, there are three free tools that anyone can use. They are:
Pinterest Analytics: Get stats for all images on your site that are being shared. This tool also provides features to help you encourage Pinterest users to share your images.
Activity Analyzer: Put in any URL (including an RSS feed link), and you can see detailed information about its performance on Twitter, Facebook, Pinterest, LinkedIn, StumbleUpon and Google+.
Twitter Chat Client: Makes it easy to start and engage in a Twitter chat simply by using our Twitter chat application.
That's Not All
In addition to all the new features that are live and ready to use, we've got several more in the pipeline. Keep an eye out for:
Facebook Page support

Google Plus support
Being able to create & send multiple Tweets at once, and then they'll automatically be spaced out based on the settings you choose (similar to Buffer)
Ann and I truly appreciate all the users who are helping to build VCB into an awesome platform, so be sure to let us know what you think about all the new features in the comments!
Using Social Media Properly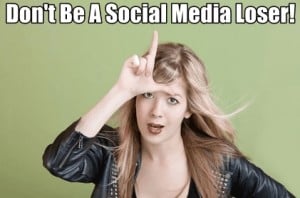 The way we communicate on a daily basis has changed radically over the last ten years. In our ever changing world of communication, social media is what's in vogue. Everywhere you turn you can't escape it whether it is Facebook, Twitter, Google Plus, Linkedin or one of the many others that are cropping up daily. Social media is a way of keeping in touch with the world around us just like reading the daily newspaper used to be. How many people actually sit down and read a newspaper cover to cover anymore? Probably not nearly as many as there were going back even five years ago. How we deliver news is no longer the same.
With new forms of communication, come new rules of the game. While social media is an information delivery mechanism, it is also a way of socializing as well. Those that are really good at social media will tell you being "social" is what matters most. Building relationships is a big part of what social media is about.
Real Estate Agent Social Media Fail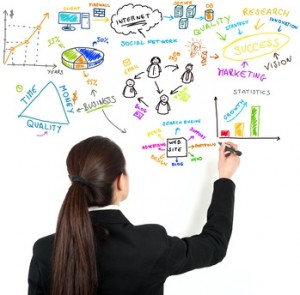 There are countless industries that are really lacking when it comes to social media skills and Real Estate has to be right up there at the top. Having been a Massachusetts Realtor for the past twenty six years, I was immediately intrigued when social media started to catch on. This new way of being able to capture an audience fascinated me.
In fact I was one of the first Realtors in Massachusetts to have a Real Estate blog. Seeing some immediate success only enhanced my desire to use social media as it should be used. One of the best ways to do that was of course to emulate what other successful people were doing. By trial and error I could see that those that were having the most success followed some very simple rules of etiquette. They were not necessarily in the Real Estate industry but clearly had a grasp on making it work for them.
Some of the common denominators of success include thinking of social media as a way to form successful partnerships with others by providing information that could help them learn, laugh, think and possibly reciprocate. Those that do social media well are givers not takers. They do not look at social media as an advertising billboard. The it's "all about me" mantra does not work well in social circles.
Real Estate agents unfortunately are some of the worst violators of many of these simple social media skills. There are many popular social media channels that Real Estate agents are using improperly. I am going to illustrate some of the more common social media blunders below and hopefully if you are a Realtor reading this you will adjust your thinking. It is also certainly possible you are not even in the Real Estate industry and have made the kind of mistakes illustrated below.
Facebook Social Media Fail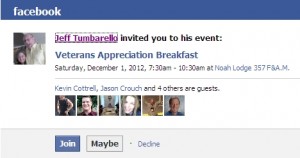 Facebook has to be one of the top social media sites for Real Estate agents making silly blunders. Social media failure here comes in what can best be described as SPAM! One of the more popular Facebook features is the ability to invite people to an event. This of course is terrific if there happens to be a local event that those who ARE LOCAL to the area will want to attend.
A good example of the proper use of a Facebook invite would be a band asking those in their local contacts to come check them out. Using Facebook in this manner is a big win for the band to get the word out and also great for those on the invite list who may enjoy good music.
A Facebook invite however is not for your entire list of Facebook friends! I can not even tell you how many times a week I get the most silliest invites from other Real Estate agents. Hey Bill please come to my pancake social next week in California. Sorry Jeff I am busy selling homes and will not be able to make it. While I am sure the pancakes will be delicious, I won't be flying from coast to coast just to try them.
Kids birthday parties are another Facebook failure that agents just love. Hey Molly the Realtor I am sure your daughters birthday party at some Virginia bowling alley is going to be a blast but Bill the Realtor from Massachusetts won't be able to make it. Seriously folks it doesn't take that much longer to invite people who will want to attend your event. Do you know how absurd you look when you don't think about your actions in social media?
Guess what happens after people get tired of constantly seeing your foolish invites? If you guessed people hit the blocked button it's Bingo for you! The thing is you will never get a notification that you are blocked it just happens. Obviously this is not something you want!
Another thing that Realtors love doing on Facebook is boasting about how busy they are. It goes something like this "OMG I am so busy out showing homes for the third time this week blah blah blah." A quick check of the agent boasting how busy they are reveals they have sold 5 homes all year and it is September. Please if you are going to talk about how wonderful you are doing, at least have the stats to back it up! Other people certainly will and show your competitors to boot.
Google Plus Social Media Failure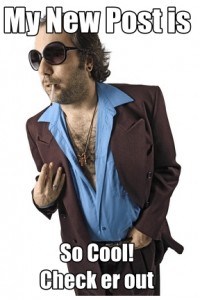 Google plus is the newest social media site on the scene and rapidly becoming one of the most popular. One of the neat things about Google Plus is how you are able to create "circles" for those that you follow. A circle is just another name for a category or group of people. If you are a Real Estate agent you could have circles for a number of things including other Realtors, family and friends, people who share an interest and any number of other possibilities.
What is really neat about Google plus is that not only can you share something "public" which will put your post into anyone's stream who happens to follow you but also directly to a circle as well. As an example let's say I want to share a fantastic post about why Realtors should claim Google authorship. It would make sense if I had a group of Realtors I knew well and interacted with daily, they may want to see a helpful article like this. Google plus allows me to send this directly to them. Since those in my circle know me, it is not unusual for them to get notified of a post I have created. You could certainly call this an instant notification of content worthy of viewing.
One of the ways sharing posts directly with someone in Google Plus can be considered a no-no is when you do not know them. It is not appropriate for one Realtor to send another Realtor their latest and greatest "share" if they don't know the person. Even worse is when a Realtor sends someone outside of the Real Estate industry a direct posting.
It is really a poor assumption to think everyone wants to read or look at what you have posted. There are tons of people who could care less about Real Estate and don't want to see pictures of the home you just sold or what is happening in your town USA. So many Real Estate agents just don't get this. This would be akin to a dentist sending a bunch of Realtors pictures of a cavity they just filled. Most dentists wouldn't even dream of doing something so stupid. Realtors on the other hand, make mistakes like this all too often because they think of social media as one big advertising bulletin board.
Linkedin Social Media Failure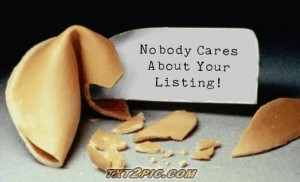 One of the terrific features of Linkedin is the groups that you can become a member of that regularly share great information within a certain niche. Real Estate being no exception. There are quite a few Real Estate groups where fantastic ideas for growing your business are shared. As a Realtor looking to gain a new method to grow your business or finding some cool new technology, some of these groups can be a great place to visit. This of course is the case until some agent comes along and drops a bunch of his or her listings into the site.
Groups on linkedin are NOT for Real Estate listings! Seriously why on earth do you think someone in Massachusetts or anywhere else for that matter would want to see your 3 bedroom Ranch in Oregon? THEY DON'T. A professional group where you discuss ways to improve your business is not an open invitation to SPAM your listing. This again goes back to the billboard mentality that many agents have engrained into their head.
Unless you are marketing a Hollywood superstars property or some other extravagant home owned by a famous millionaire nobody cares about your dam listing. Stop putting listings into a professional Real Estate group unless of course you want to continue looking unprofessional to everyone else!
Twitter Social Media Fail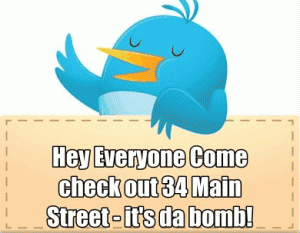 Twitter is another place that some Realtors fail miserably at. The problem here is that Realtors far too often just drop in content and then don't respond if someone has a question. The best example again is the Realtor who will drop one of their listings into the site via a tweet and then when they are lucky enough to get someone to respond it goes unnoticed.
The thing about social media is that you need to use these sites daily if you expect them to work as intended. There is no point in dropping a link into Twitter if you are not going to respond in a timely fashion or at all.
If sharing your listings on Twitter is what your focus is then I guarantee you have failed at this social media site. Twitter is for providing great content that others can use. It is not about YOU! Your focus on Twitter should be sharing valuable information that others can benefit from. The content doesn't necessarily have to be your own either. Sharing other peoples articles on Twitter is what builds relationships and increases your following!
Share Button & SEO Social Media Fail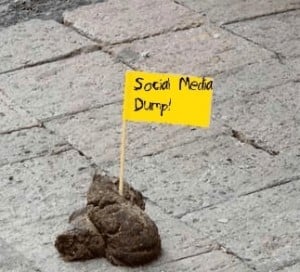 Real Estate agents are notorious for using social media sharing tools that are embedded into their websites as plugins to send their content to various networks and then doing nothing else. Social media is about being social! It is NOT about personal promotion. Stop dumping your content and doing nothing else. Interaction and reciprocation is what makes social media work! All of the social media sites mentioned above are tools to build relationships with people. They are not link dumps! So many Realtors confuse the benefits of social media by thinking it is some kind of exercise in SEO.
In fact one of the more awkward things that you see from Realtors is posting their website address like this —> http://www.sellmyhomeinmetrowestma.com <—- as part of a signature in various social media sites when they make comments like there is some kind of magical SEO benefit for doing so. This is incredibly stupid and does nothing for you other than making you look like a buffoon.
Most Realtors know very little about SEO. This is illustrated very clearly when those in the industry add widgets from sites like Zillow and Trulia to their websites effectively helping those sites outrank agents for their own local keywords. For those that don't understand what I am talking about here is an explanation of how Realtors help Zillow and Trulia gain better web position. SEO is actually a vital part of any Real Estate agents marketing arsenal. There is no doubt what so ever that having your website appear on the first page of Google for competitive Real Estate search phrases is going to help your business!
If you are a Real Estate agent reading this or anyone else in business for that matter, I hope some of what you have discovered here about social media to be an eye opener. Keep in mind that successful use of social media starts with engaging others. Provide great content of your own and share others content as well. Make sure you reciprocate and say thank you to those that help you become more visible. Do these things and you will see the long term benefit of business growth!
source: woofer_kyyiv @ flickr
"Sure, sure", you're saying to yourself.
This guy is clearly a nobody. He's got no background, he's not famous, and I think I have more followers than him on Twitter.
Why would he even dare to think that he's better than I in social media?
Worthy reader, you're going to read this post and think that I'm just bragging here.
But, you're also going to leave with a set of action items that happens naturally for me and will become natural for you.
You see, I grew up with Facebook and Twitter. Quite literally. When Facebook first allowed anyone ages 13 and over to register, I had just turned 13.
And what has happened with people that grew up with social media is that we have developed the innate sense of sharing and the natural sense between great posts and TMI (too much information).
Here are three things that I do on a daily basis, things that connect with people, and things you should take away from this article.
#1. Be witty, inspirational or helpful, but only one.
With any tweet, I seek to 1) make people laugh, 2) motivate or 3) offer information. It's the crux of getting any form of useful attention to yourself.
But, if you try to do all three at once, you're going to lose yourself somewhere. People my age call this "trying too hard" or "too much information".
When we see an inspirational quote, we're launched into a brief spark of energy and deep thought.
When we see a witty tweet, we chuckle and admire the creativity of the tweet.
When we see a helpful link or tip, we have a small "a-ha!" moment.
Notice how we don't have "a-ha!" moments when we laugh, nor do we feel motivated about life when we see a link to a blog post.
Pick one, and only one.
We send a different message with each tone, and mixing these tones will undermine whatever it is you want to say.
Furthermore, if you don't have any of the three, your message will be lost. Lost, meaning nobody will care to look at it.
These are the Facebook statuses that get zero likes and zero comments, which is more disappointing to us millenials than you may think.
These are the messages that say "dinner and movie with the family~" or "this cereal tastes so good". You don't care about how good the cereal is. Now imagine how many other people don't care.
The takeaway here: Each tweet (excluding replies) that you send should have ONE purpose: make people laugh, motivate or offer information.
#2. Avoid opinions that you have to defend.
Primarily, I'm referring to politics, the economy and religion.
When you post these opinions, the only people willing to respond are the people who care enough about one side or the other.
I mean, think about it. Mention the two words "Obama" and "good" and all of a sudden, you have divided the entire country into two halves, those who agree and those who don't.
If you really want to express this sort of opinion, do it on a Twitter account that isn't affiliated with your brand. That way, you avoid associating your brand with conflict and bias.
Millenials are particularly adept at this sort of indifference. When we post things on Facebook, we all have that hope that we score a certain number of likes. And sure, when we see someone blasting a politician, we might agree or disagree.
But in general, we are afraid of being parts of those disgusting, messy comment threads that others see and go "…ugh".
And that's a good sixth sense in the case of social media marketing.
The takeaway here: Avoid conflict. Your brand is a platform for you and your knowledge, not your opinion.
#3. Express all other thoughts you have.
It's like the Three Laws of Robotics. Do anything you have/want to do, as long as it doesn't interfere with the first two points.
That means that besides politics, the economy and religion, anything is fair game as long as it is witty, feel-good or helpful, but only one of those.
Growing up around social media, I have had plenty of experience that tells me that nobody will come to you asking for your thoughts. You have to put it out there on your own.
When you're on Twitter and someone posts a cool picture, tell them it's cool. An inspirational quote that you thought was great? Thank them for sharing.
The difference between social media interaction and in-person interaction is that social media lacks the element of nonverbal communication. You can't see that a person is smiling, so you don't know to ask them about their day.
Share, share, share.
This is the one way to differentiate your brand from other brands. This is the one way to show that behind a Twitter account is someone reading tweets and typing out replies.
And people love to see that someone.
The takeaway here: If you have a thought, you better share it. Few thoughts are stupid, and the stupid ones are often related to controversial opinion.
Using Facebook and Twitter for years has taught me how to capture attention (because it's not given to you), how to avoid shooting yourself in the foot (because it can happen) and how to remind people that you're still alive (because dead people don't post on Twitter).
Be like a millenial and share more effectively.
You spend hours researching and writing a great blog post. After editing it several times, you finally hit publish. Shortly after tweeting out a link to it, you notice some of your friends and colleagues sharing the link on Twitter and Facebook. Thanks to this push, readers start coming and you receive several comments on your post. Unfortunately, just as everything seems to be moving in the right direction, it all stops! No more comments, visitors or Tweets. You've hit the point where your buzz has completely fizzled out.
Wouldn't it be great if there was a way to keep the momentum going for posts that you put so much effort into creating? Since myself and everyone else I know within the blogosphere has experienced this problem, I decided to do something about it. With the help of my amazing friend and co-founder Ann Smarty, we created a new social media promotion platform: Viral Content Buzz.
Viral Content Buzz 101
The one sentence summary of this platform is that you can get more social promotion for the great blog posts you write by sharing other people's great posts through your social media presences. This is done by earning and using credits. You get credits for sharing, and can then use those credits to get your best posts promoted. Keep in mind that all of this is 100% FREE!
In addition to being free, we feel that our focus on quality is what's going to make VCB incredibly effective for users. Because we want to create the best platform possible for our users, we:
Manually review submissions to ensure they meet our quality guidelines
Only allow real social media accounts to share (no bots)
Reward users who have taken the time to build a strong social media presence with more credits
Tailor the posts in your dashboard to your industry and interests
Now that you know what Viral Content Buzz is all about, watch this great video that Ann made so you can see the site in action:
The Start of Something Big
Viral Content Buzz is up and running, so you can go sign up now. While we've already got a lot of great features, we're committed to continuing to build on our solid base. Here are some of the additions you can expect to see in the coming weeks and months:
Support for Google Plus, Pinterest and StumbleUpon sharing
The addition of a table view layout and the ability to easily switch between both layouts
Email notifications of project approvals, rejections or stoppages
Click through reports that detail how much traffic came from users' shares
A browser bookmarklet for one-click project additions
The ability to see the Wuzzrank (social buzz authority) on existing projects
As always, I want to thank you and all of my readers for your amazing support! Once you sign up and try out Viral Content Buzz, be sure to leave a comment with what you think about it!
Reddit has been continually rising in popularity since first emerging on the scene back in 2006. Today, it is one of the most popular social news sites of its kind, proving to be a great alternative for those who have grown tired of competitors such as Digg and StumbleUpon. Reddit often calls itself the front page of the internet to play on its growing reputation as a digital newspaper of sorts. And just like newspapers have categories and sections, this site has something similar known as subreddits, a feature that can come in handy for the savvy social marketer.
A subreddit is essentially a category or subcategory that has a community of reddit users built around a specific topic or area of interest. These categories are finely targeted and can be set to either public or private by the creator. Examples of popular subreddits, as chosen by the user community include:
– Askreddit
– Gaming
– Pics
– World News
– WTF
These examples represent broad general interests, of course, but the subcategories on reddit go much much deeper. For instance, you can find subreddits on specific topics such as World of Warcraft, Indie Gaming, and even presidential hopeful Ron Paul. While each area of interest has its own moderator, community members are able to contribute by submitting and rating content from around the web that is related to the topic at hand. For everyday users, subreddits provide an easy way to quickly access the content that matters most. For marketers, they provide a way to generate visibility and meet business objectives.
Benefitting From Your Own subreddits
Perhaps the best thing to like about subreddits is the fact that anyone can create them. There are numerous benefits to setting up your own, starting with the community aspect. If fellow redditors share your interest, it could easily lead to a situation where users are commenting, sharing, and engaging in other ways that keep the community alive with activity. The site has millions of active users, all interested in something. What this means is that unless your area is built around an obscure topic like "overhanded Bolivian bowling techniques", there is a great chance that you will be able to attract others who share your passion.

Anchor text is "Lil Wayne quits music" under "Music" subreddit
The big payoff to having your own subreddits is increased traffic. All that activity combined with solid content means it is highly likely that people will want to pay a visit and learn more about what you have to offer. Make sure your newly created subcategory is listed on the subreddits page, pass the word along to your connections on the site, and the possibilities are endless.
Summary
Some observers have gone as far to say that subreddits are what have enabled reddit to surpass Digg in the social bookmarking arena. This is not as farfetched as it may sound considering it is one of the platform's most important features. Whether it is streamlining content discovery or building a community around your own, social marketers can make great strides by putting this essential element to use.
Sometimes getting a fresh start is all a company needs to bounce back from a slump. In most cases, this fresh start begins with a new layout and a redesign of most webpages in order to improve the look and navigation capabilities for users and Google bots. This helps give the site a new feel and in some ways a chance at a new and better purpose. But what happens when the site is already successful? What happens when people feel comfortable with the layout? To cut to the chase—what happens if your website is LinkedIn?
Although a redesign has been in the works for quite some time, many were still surprised to hear that LinkedIn confirmed last week that they are going to be changing their layout. Fortunately, LinkedIn made it clear that the site will remain professional; it will simply be more intuitive for users.
New LinkedIn Features
According to the LinkedIn blog, both the LinkedIn Today as well as the traditional LinkedIn webpages will change. The new design is said to be easier for someone to scan and get the information he/she needs. Under the "modern design" umbrella come a few changes:
Relevancy – LinkedIn will now make sure that any updates or articles that are particularly relevant to you will show up at the top of your feed. LinkedIn will decide if content is relevant to you based on the connections you have, the information you are sharing, and any breaking or trending news in your industry.
Stream – LinkedIn will now have a stream very similar to the one you find on Facebook. You will be able to easily like or comment on a status update or an article right there on the homepage.
It is no secret that many social networks have changed their layouts in the past. Some layouts are successful—such as the Facebook timeline layout—but other layouts, like the new Digg layout, turned out to be a bad move for the networks. Only time will tell whether or not this new layout will turn people off or turn people on.
What This Means for Businesses
The new layout will no doubt be something for users to get used to, but businesses may also need to change their LinkedIn strategy. The new layout will put a much heavier emphasis on content. The old layout seemed to put a focus on the individual and the content the individual adds to his/her personal account, but the new layout will put a focus on articles put out by companies. People know how to find and how to understand the information on a personal account; LinkedIn no longer needs to make this the focal point. The idea is that LinkedIn will become a tool for education and news as well as a place to look at resumes.
Businesses should realize that now is the best time to be sharing content on LinkedIn. If your company wrote a great article that falls under the recruitment or employment sphere, you will (in theory) get more traction from this social network.
Are you excited about the new LinkedIn layout? Do you think it is wise for LinkedIn to make these changes, or do you think monthly activity will decrease? Let us know your thoughts in the comments below!
Photo Credit: blog.linkedin.com
Searching for ways to increase the number of your loyal audience/subscribers and daily earnings for your blog? Well, I continuously get more and more targeted viewers for my blog and keep it at the top of search engine results using the power of YouTube marketing.
As a result, my earnings increased a lot. You may ask me: Isn't it that YouTube marketing is already an Internet buzzword or one of the most common ways of promoting/advertising various products, services and stuffs like that? Definitely! However, there are other ways of doing things the other way to get the results you want, and this blog post is just all about that.
Dominate a Niche with Long Tail Pro
Using LTP, I was able to dominate a particular niche by. It helped me discover topics for my online YouTube marketing video. What I often do with LTP is enter multiple seed keywords, and soon enough, I find exact match domains with low competition yet profitable keywords.
 I use both domain and keywords, and as a consequence, I get more and more subscribers as well as increased page rank for my marketing video. As a more specific example, using exact domain names and long tail keywords is much better than competing with the fiercest (or most competitive) keywords for YouTube videos.
This way, my YouTube video made it to the second page of search engine results within 5 days, that is, I was able to dominate a particular niche about driving traffic to my site. I simply cannot ignore the power of LTP marketing for my YouTube video marketing.
Do Things the Right Way Using Video Marketing
I am now getting more targeted traffic, higher/massive views and a larger number of subscribers with my YouTube marketing video: entitled, Drive Traffic to Your Site by Offering Irresistible Gifts. My Youtube visitors get hooked on watching the video in order to learn more about the offers.
The video is all about driving traffic or unique visitors to blogs through social media sites, guest posting, and a lot more (as you can see later as you continue reading this post). Also, it tells people how to avoid failing Internet marketing by using the step-by-step strategies for increased targeted traffics.
In addition, it mentions about the importance of blog traffic within the first 24to72 hours for visits to be counted as unique ones. As my YouTube viewers keep on watching the video, they are able to understand better what is in store for.
With the YouTube marketing video, I was able to direct my audience to my blog. When they do visit it, I get unique pageviews. They may read the rest of the article or explore more of it. Since their primary objective is to obtain a free copy of the e-book, they are required to subscribe first.
After they sign up, they would receive a message stating that they have to confirm their subscription. When they do confirm their registration, they will have to check their email again for the actual download of the eBook to take place.
This is actually what email marketing is all about, that is, getting long term customers with their email addresses added to my list of contacts where I can then forward them with weekly SEO tips – just as it was promised to them prior to their subscription.
I then visit problogger.net as a guest blogger. It is where I would post something like, "Build Keyword Density the Right Way."
This is where I recommend using search engine optimization techniques and adding appropriate keywords for high-quality persuasive copywriting. There I advise the use of naturally sounding keywords for everyone's copywriting needs.
I gave illustrations such that video marketers would be able to learn the appropriate ways of shortening, lengthening and/or using keyword phrases with the product/service copy that they are describing.
I also added that writers have to write a copy first, go back with the keywords, and place them suitably in the copy itself (which definitely would prove very useful to them). As for my part, I was able to make a copy that really flows naturally and that appeal to a larger number of viewers and search engine sites.
Furthermore, in less than three weeks, I already gained more than 20,000 views. This is because I used referral social media multipliers and emailwire.com, a SEO press release distribution site that provides guaranteed results.
For instance, with the social media freetweettube.com, there is always an influx of tweets for my Youtube marketing channel while with emailwire, my press release about SEOArticleWriteService got the chance to be published and distributed to thousands of journalists, trade magazines, newsrooms, online news sites, major newswires, RSS feeds and major news search engines. With these strategies and tools that I used, you sure can get the results you want to achieve to make your site viral in no time.
My YouTube marketing, as of this writing, proves viral although it has just been uploaded three weeks ago. It has ranked well too considering that the other videos in the ranking were uploaded less than a year or about five years ago. You can also see for yourself that my video is only about 3 minutes compared to the other two: which are approximately 15 minutes and 5 minutes, respectively. My video is a proof of getting your videos viral too.  You only have to follow the steps or by visiting the sites that I mentioned above.
Now that you know how to precisely attract more blog traffic via YouTube marketing, it is time to present a summary of the most important lessons in this post. First, the importance of using simultaneously free exact domain with long tail yet profitable keywords for your video for you to earn more.
Second, the use of strategies and tools (such as irresistible gift offers, guest blogs, email marketing, pro-bloggers, social media networks, press releases and a lot more) for you to cash in more money.
Luckily for you, with this post, you sure can turn your viewers into loyal audience/subscribers, powerful pool of online community, or simply, target market for your blog and its updates.
Seeing the number of your social media fans (Facebook), followers (Twitter) or subscribers (YouTube) grow feels good. But is that an accurate
measurement of the effectiveness of your social media campaigns? Definitely, not! That's why the biggest challenge that most of the small businesses face today is how to accurately measure the ROI of a social media strategy. Unless and until you know the goals (in regard with your larger sales and marketing strategy) and select the right metrics to focus on, it's impossible to gauge where your social media campaigns are actually headed.
Before you take a plunge into measuring the ROI of your social media efforts, it's vital to be clear about what you're looking to achieve. Different social media campaigns have different purposes or goals. When you're aware of your ultimate goals, you'll also find it easy to choose the most appropriate social media channels to focus on.
Do you want your social media fans to engage with your brand? Do you want them to share your content? Do you want them to purchase your products? Do you want them to spread the word about your brand? There are many other goals that you may want to fulfill by launching a social media marketing campaign. The more clarity of goals you have, the better metrics you can select to measure the ROI of your campaigns. As a result, this strategic approach also enables you to modify your campaigns as required.
Measuring the ROI
Broadly speaking, there are two ways to measure the ROI of your social media strategy. There are general metrics that you can use to measure the degree of interaction for your social media pages. Second, there are campaign-focused metrics that you can use to find out whether you're achieving your larger sales and marketing goals. General metrics relate to networking or building a community of followers whereas campaign-focused metrics are about conversion.
General metrics for a social media campaigns may include 'likes', 'fans' 'followers', 'shares', 'comments', 'replies' etc. By focusing on these metrics, you'll find out whether your fans are followers are interacting. As a result, you'll be able to learn the significance of your social network community.
Examples of campaign-focused metrics or goal-based metrics would include traffic to your website or blog, rate of subscription, sales of products and online lead generation among others. If your goal is to drive traffic, you can track URL shares and the rate of click-throughs. To dig out further, you can try to find out what visitors actually do or how they respond once they are on your site. This type of analysis can help you to improve the rate of conversion.
What's the meaning of having 10,000 Twitter followers if your business objective is to generate online leads? That's exactly why there's a sea of difference between general metrics and campaign-based metrics. It's always important to focus on those metrics that align with your large business goals. If you fail to select appropriate metrics to track, you can never get the maximum out of a social media marketing campaign. So, focus on the right metrics!
Network-by-Network Analysis
Apart from measuring the effort on all your social networks on an aggregate basis, you should also remember to get the picture of how you're doing with each of the networks you're using. A network-by-network analysis will help you identify which social platforms are most fulfilling your goals. And then you can invest most of your money and time on those networks that bring you the best results.
Have you chosen the right metrics to focus on? Please feel free to share your thoughts and opinions.
How much do your customers really use social media? This seems to be a question that's asked often and answered often. You might ask this question if you're just starting out in a new industry or maybe you've been in your industry a while but just don't have a clue where to start online. Lack of knowledge, disconnect with data and not knowing who your customers are can cause issues when trying to figure out how social your customers are.
The first step in figuring out how social your customers are is research. Turn your lack of knowledge into expertise just by putting in the research. Conduct social listening exercises across multiple platforms to get started. Here are some suggested social listening exercises to help you gain the social insight you need into your industry.
Site Search
Monitor the large social networking sites such as Twitter, Facebook, LinkedIn, Pinterest and even MySpace. Use the search functionalities of each of these sites. Search for keywords related to your products or services. Who is talking about your products and services? Are any of these users very influential – you can figure this out by going to their profile and looking at how many friends they have and how active they are.
Additionally, try typing in frequently asked questions into the search bar. Are there users asking those questions? Make note of how regularly messages are sent out and/or responded to. This can help you figure out how social your customers are too.
Competitors
Search for competitors brand pages. You can gain a lot of insight by seeing just how other brands are using social media. How active are their fans? Do fans comment, "like", "share" and post regularly? Do they foster a sense of community on their pages? Make note of how your competitors are using social media marketing.
Forums
Use a search engine to find discussion boards and forums. How regularly are people posting, answering and sharing? The conversations in forums and on discussion boards can show you how often your customers feel compelled to post about industry related topics.
Blogs & Industry News
Use a search engine to find industry blogs and websites. Does the site allow contributors? How many bloggers write for the site and how active are they on social media? Make note of how regularly posts are updated, commented on and responded to. This can help you see exact how social your customers are.
With each of the listening exercises above you'll gain great insight into the social activities of your prospects. In addition to the research you put forth through social listening, try looking at studies put together by by Forrester, Marketing Hub, Pingdom, and others. Some of these studies will help you identify how social certain demographic groups are.
Additionally, you can get insider tips from people within your own industry. Search Google for articles about marketing to your industry through social media. Or follow experts like Jay Baer who wrote this great blog post, "4 Detective Tricks to Find Your Customers in Social Media".
Hopefully after a few of these exercises you'll start to get a better grip on exactly how social your customers are. Don't forget to go back and conduct these exercises often – the social activities of your customers change over time.
What sites do you currently use to conduct social listening?